Events
|
Top 10
|
What's Hot
|
Community
|
New Reviews
|

Fri, Jul 13
7:00 - 9:00 PM
Barn Beach Reserve
Free

The Informed Gardener Blooms Again (Presentation)

Sat, Jul 14
1:00 - 3:00 PM
Book Store
Free

Informed Gardener Linda Chalker-Scott joins a panoply of innovative authors at our multi-author Book Buzz!

The Informed Gardener Blooms Again picks up where The Informed Gardener left off, using scientific literature to debunk a new set of common gardening myths. Once again, Linda Chalker-Scott investigates the science behind each myth, reminding us that urban and suburban landscapes are ecosystems requiring their own particular set of management practices.

Click here to learn more...
Buy a SIGNED copy of The Informed Gardener Blooms Again - $18.95
Buy a SIGNED copy of The Informed Gardener - $18.95

Sat, July 14
1:00 - 3:00 PM
Free

A panoply of innovative authors at our July Book Buzz!

Enjoy wickedly funny true confessions by local author Mark Neher; Jess Steven Hughes' action packed debut historical novel set in ancient Rome; Jeanne Maththews' latest Dinah Pelerin mystery; a thoughtful look at well-functioning non-profit boards by Vaughn Sherman, and gardening facts sorted from fiction by horticulture expert Linda Chalker-Scott.

Holy cow! Is nothing sacred? Local author Mark Neher returns with a second witty look at life: Saturday Morning Sins. Fans of Neher's first book, Target Practice: My Life in the Bullseye will be delighted by this latest collection of stories from the self-confessed "high-functioning obsessive-compulsive Catholic boy."




Jess Steven Hughes' The Sign of the Eagle is a breathtaking historical novel of action and suspense set in the year 71 A.D. amid the exotic and vibrant streets of ancient Rome. Macha, the strong-willed daughter of a legendary Celtic British king and wife of the Roman tribune, Titus, is the only one who can prove her husband innocent of treason, solve the murders of two slaves who possessed information that could have exonerated Titus, and ultimately save the life of the Roman Emperor Vespasian.




In Jeanne Matthews' Bonereapers, third in the exciting mystery series, Dinah Pelerin leaves sunny Hawaii on an undercover fact-finding mission to Longyearbyen, Norway. She discovers that no fortress, however remote or carefully constructed, can protect against human corruption and those who seek control of the world's food supply.




Vaughn Sherman has thoroughly enjoyed years of service to nonprofits and now shares his expertise to bring success and satisfaction back to nonprofit board service and governance. His book Walking the Board Walk is essential reading for members of nonprofit boards and community groups of all sizes and specialties.




In The Informed Gardener Blooms Again, horticulturalist Linda Chalker-Scott picks up where her acclaimed Informed Gardener left off, using scientific literature to debunk common gardening myths.

Click here to learn more...
Buy a SIGNED copy of Saturday Morning Sins by Mark Neher - $13.95
Buy a SIGNED copy of Target Practice: My Life in the Bullseye by Mark Neher - $14.95
Buy a SIGNED copy of The Sign of the Eagle by Jess Steven Hughes - $16.95
Buy a SIGNED copy of Bonereapers by Jeanne Matthews - $14.95
Buy a SIGNED copy of Walking the Board Walk: Secrets of an Enjoyable Nonprofit Board Experience by Vaughn Sherman - $12.95
Buy a SIGNED copy of The Informed Gardener Blooms Again by Linda Chalker-Scott - $18.95
Buy a SIGNED copy of The Informed Gardener by Linda Chalker-Scott - $18.95

Fri, Jul 20
7:00 - 8:00 PM
Leavenworth Library
Free

TGIF: Plunge into The Emerald Storm with best-selling author William Dietrich (Presentation)

Sat, Jul 21
1:00 - 3:00 PM
Bookstore
Free

Acclaimed William Dietrich signs his breathless new adventure, The Emerald Storm (Book-signing)

Dietrich's swashbuckling adventure The Emerald Storm follows hard on the heels of his acclaimed thriller Blood of the Reich—with Dietrich's trademark impeccable historical setting and detail. "A breathlessly exciting adventure, as fast-paced as an Indiana Jones movie and just about as entertaining," says a Booklist Starred Review.

Click here to learn more...
Buy a SIGNED copy of The Emerald Storm - $25.99

Fri, Jul 27
7:00 - 8:00 PM
Leavenworth Library
Free

TGIF: open letters from 1920's China with Dennis and Carolyn Buckmaster as they share Healing, Romance and Revolution (Presentation)

Sat, Jul 28
1:00 - 3:00 PM
Bookstore
Free

Dennis and Carolyn Buckmaster sign Healing, Romance and Revolution (Book-signing)

In Healing, Romance and Revolution Dennis and Carolyn Buckmaster share actual letters from 1920's China written by a witty, perceptive, adventurous young nurse. History students and casual readers alike will be gripped as they travel back in time with this observant young American to a land embroiled in upheaval as Chaing Kia-shek undertakes his northern expedition.

Click here to learn more...
Buy a SIGNED copy of Healing, Romance and Revolution - $17.95

Sat, Jul 28
1:00 - 3:00 PM
Bookstore
Free

Foreign intrigue and fast-paced detective work--a double hit with two author signings

Local author Erik Hanberg will be at A Book For All Seasons for his latest Arthur Beautyman mystery release, The Marinara Murders and if you missed Carolyn and Dennis Buckmaster's presentation on Friday for their book Healing, Romance and Revolution, you've got a second chance to speak with them about Harriet Holbrook Smith's life in China during Chaing Kia-shek's reign.

Erik Hanberg's latest Arthur Beautyman mystery The Marinara Murders has disgraced detective Beautyman reduced to living in his mother's basement. But that doesn't mean he has to be happy about his mother's solution to his woes: volunteering him to solve a case for her favorite bridge partner. Oh, and to make matters worse, she wants to be his partner on the case as well ...

In, The Saints Go Dying Book one of the Arthur Beautyman mysteries, Beautyman, a computer hacker turned detective, is hunting a serial killer targeting modern day saints. Against him is an unscrupulous reality TV show and a member of his own department, who doesn't know the hacker she's tailing is in the office next door. It's a deadly cat-and-mouse game set against the lights of Hollywood.

When Hanberg isn't writing his Beautyman mysteries, he's the Executive Director of a small civic non-profit and sits on the distribution committee for a foundation that gives away more than $200,000 a year. Hanberg wrote The Little Book of Gold to help small (and very small) non-profits unlock their fundraising potential, avoid common pitfalls and get tips on proven methods that work.





In Healing, Romance and Revolution Dennis and Carolyn Buckmaster share actual letters from 1920's China written by a witty, perceptive, adventurous young nurse. History students and casual readers alike will be gripped as they travel back in time with this observant young American to a land embroiled in upheaval as Chaing Kia-shek undertakes his northern expedition.

Click here to learn more...
Buy a SIGNED copy of The Marinara Murders by Erik Hanberg - $9.99
Buy a SIGNED copy of The Saints Go Dying by Erik Hanberg - $9.99
Buy a SIGNED copy of The Little Book of Gold by Erik Hanberg - $14.99
Buy a SIGNED copy of Healing, Romance and Revolution by Carolyn and Dennis Buckmaster - $17.95

Fri, Aug 3
7:00 - 8:00 PM
Leavenworth Library
Free

TGIF: Sonya Elliott moves past grief in her new memoir Back On The Court (Presentation)

Sat, Aug 4
1:00 - 3:00 PM
Bookstore
Free

Sonya Elliott signs her new memoir Back On The Court (Book-signing)

BACK ON THE COURT is a passionate memoir that brings insight to the grief process, is a captivating love story, and has an inspiring impact that will last a lifetime. Struck by a train days before her wedding, author Sonya Elliott miraculously survives. Her fiance does not. Sonya, a fashion model and college athlete, awakens in the hospital critically injured and without the man she loves to help her through the unbelievable nightmare. Relying on her "never give up" attitude. Sonya fights through painful grief and debilitating injuries and in time returns to the basketball court where she reignites her passion for the game, but more importantly, for life itself.

Click here to learn more...
Buy a SIGNED copy of Back on the Court: A Young Woman's Triumphant Return to Life, Love & Basketball - $14.95

Fri, Aug 17
7:00 - 8:00 PM
Leavenworth Library
Free

TGIF: Come join in the fun discussion, with New York Times best-selling author Kevin O'Brien and pick up a copy of TERRIFIED, his latest thriller. (Presentation)

Sat, Aug 18
1:00 - 3:00 PM
Bookstore
Free

Kevin O'Brien will be bringing his great sense of humor to the August Book Buzz!

To save her abducted son, Megan Keeslar must put herself at the mercy of a maniac. Is Glenn a cold-blooded killer determined to destroy her world piece by piece, or is the truth even more twisted? Megan thought she knew fear, but her nightmare is only beginning...




Click here to learn more...
Buy a SIGNED copy of TERRIFIED - $9.99

Sat, Aug 18
1:00 - 3:00 PM
Bookstore
Free

Meet three diverse authors, win prizes, have fun! (Book Buzz)

Humor, thrills and chills: another fabulously diverse mix of authors graces August's Book Buzz.

Belly Button Blues: Reflections by Teresa Lee Wendel

Belly Button Blues is a story about a family growing up in the 1950's in Everett, WA. Back then, the world was ours, we owned everything in it, and just about anything could be fixed with a Band-Aid and a thorough cleansing with diluted Lysol disinfectant cleaner.




One Chance for Glory: First Nonstop Flight Across the Pacific by Edward T. Heikell and Robert L. Heikell

Most people are familiar with Charles Lindbergh's famous transatlantic flight but most have never heard of Clyde Pangborn. Pangborn's transpacific flight occurred only four years after Lindbergh's but covered half again as much distance. One Chance for Glory tells the story of Clyde Pangborn and Hugh Herndon, Jr. who were the first to fly across the Pacific, nonstop, in 1931—an achievement that hadn't been duplicated until after World War II.




TERRIFIED by Kevin O'Brien

To save her abducted son, Megan Keeslar must put herself at the mercy of a maniac. Is Glenn a cold-blooded killer determined to destroy her world piece by piece, or is the truth even more twisted? Megan thought she knew fear, but her nightmare is only beginning.

Click here to learn more...
Buy a SIGNED copy of Belly Button Blues: Reflections by Teresa Lee Wendel - $12.95
Buy a SIGNED copy of One Chance for Glory: First Nonstop Flight Across the Pacific by Edward T. Heikell and Robert L. Heikell - $16.95
Buy a SIGNED copy of TERRIFIED by Kevin O'Brien - $9.99

ABFAS June Top 10 Best-Sellers...

| | | | | |
| --- | --- | --- | --- | --- |
| | | | | |
| #1 - Fifty Shades of Grey (Fifty Shades Trilogy #1) by E. L. James | #2 - Fifty Shades Freed (Fifty Shades Trilogy #3) by E. L. James | #3 - Unlikely Friendships: 47 Remarkable Stories from the Animal Kingdom by Jennifer Holland | | |
| | | | | |
| | | | #9 - In the Garden of Beasts: Love, Terror, and an American Family in Hitler's Berlin by Erik Larson | |

The chickens have flown the coop again!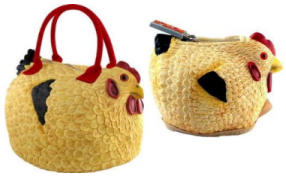 Back by popular demand
Rubber Chicken Purses!
Make a rubber chicken work for you! Our Chicken Bag is sure to bring a smile each time you carry it. Or, use our new rubber chicken coin purse for that loose change and you're sure to receive a smile at the check-out stand.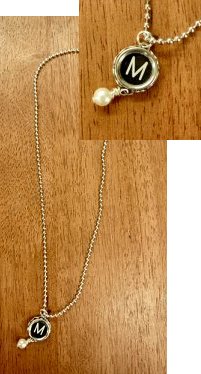 Word Play Jewelry
Come in and check out our new selection of jewelry that is sure to inspire readers and writers alike. From vintage typewriter key necklaces to inspirational word stixs, there's bound to be something for every word lover.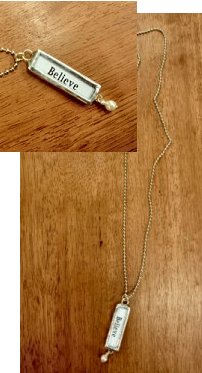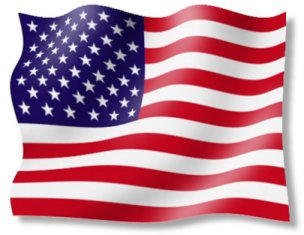 Start Independence Day off with a book signing at an Independent bookstore!
Children's author and Illustrator, Leslie Patricelli will be here Wed., July 4th from 2-4 pm., offering a personalized doodle in every autographed book, followed by The Informed Gardner, Linda Chalker-Scott on July 14th from 1-3 pm.

What's New? What's Hot Off The Press? What's Just Been Released?
Fiction | Non-Fiction | Young Adult | Early Grades & Picture Books |
Fiction

Home by Toni Morrison $24.00
America's most celebrated novelist, Nobel Prize-winner Toni Morrison extends her profound take on our history with this twentieth-century tale of redemption: a taut and tortured story about one man's desperate search for himself in a world disfigured by war.
Frank Money is an angry, self-loathing veteran of the Korean War who after traumatic experiences on the front lines, finds himself back in racist America with more than just physical scars. His home may seem alien to him, but he is shocked out of his crippling apathy by the need to rescue his medically abused younger sister and take her back to the small Georgia town they come from and that he's hated all his life. As Frank revisits his memories from childhood and the war that have left him questioning his sense of self, he discovers a profound courage he had thought he could never possess again.
A deeply moving novel about an apparently defeated man finding his manhood—and his home.
Toni Morrison is an American author, editor and professor who won the 1993 Nobel Prize in Literature for being an author "who in novels characterized by visionary force and poetic import, gives life to an essential aspect of American reality."

Buy Home by Toni Morrison - $24.00
Fiction

Beautiful Ruins By Jess Walters $25.99
The Story Begins in 1962. On a rocky patch of the sun-drenched Italian coastline, a young innkeeper, chest-deep in daydreams, looks out over the incandescent waters of the Ligurian Sea and spies an apparition: a tall, slim woman, a vision in white, approaching him on a boat. She is an actress, he soon learns, an American starlet, and she is dying.
And the story begins again today, half a world away, when an elderly Italian man shows up on a movie studio's back lot-searching for the mysterious woman he last saw at his hotel decades earlier.
What unfolds is a dazzling, yet deeply human, roller coaster of a novel, spanning fifty years and nearly as many lives. From the lavish set of Cleopatra to the shabby revelry of the Edinburgh Fringe Festival, Walter introduces us to the tangled lives of a dozen unforgettable characters: the starstruck Italian innkeeper and his long-lost love: the heroically preserved producer who once brought them together and his idealistic young assistant; the army veteran turned fledgling novelist and the rakish Richard Burton himself, whose appetites set the whole story in motion—along with the husbands and wives, lovers and dreamers, superstars and losers, who populate their world in the decades that follow. Gloriously inventive, constantly surprising, Beautiful Ruins is a story of flawed yet fascinating people, navigating the rocky shores of their lives while clinging to their improbable dreams.
Jess Walter is the author of five novels and one nonfiction book. A former National Book Award finalist and winner of the Edgar Allan Poe Award, his work had been translated into more that 20 languages. He lives with his wife and children in his childhood home of Spokane, Washington.

Buy Beautiful Ruins by Jess Walters - $25.99
Non-fiction

American Grown: The Story of the White House Kitchen Garden and Gardens Across America by Michelle Obama $30.00
Over the past few years, America has gotten to know Michelle Obama as a first lady, mother of two and champion of military families and healthy eating. Now she's joining the ranks of husband president Barack Obama and others, as a published author.
In her first ever book, American Grown: The Story of the White House Kitchen Garden and Gardens Across America, Mrs. Obama offers readers a glimpse of a garden that's become symbolic of her views about healthy eating, family and community.
Back in April 2009, Mrs. Obama planted the kitchen garden on the White House's South Lawn, and since that time has often been seen tilling its soil, along with school kids and others in the community. As fresh vegetables, fruit, and herbs sprouted from the ground, the garden helped to inspired conversations across the country about the food Americans feed their families—or don't feed them, in many urban areas where food deserts mean there's limited or no access to fresh produce.
Mrs. Obama has tied the garden into her philosophy about eating and the "Let's Move" exercise initiative. She also discusses the collective impact it's having on the health and well-being of America's children as diabetes and other obesity-related conditions soar.
So how does Mrs. Obama's garden grow? Well, here's a sampling: there's lettuce, corn, tomatoes, collards and kale, sweet potatoes and rhubarb, fresh herbs and more.
And while today it's all flourishing and even used for state dinners, family meals and the like, the Chicago-born Obama reveals her early worries as a novice gardener—one who fretted about whether the new plants would actually take root. For instance, Houston workers who've made the sidewalk near their office bloom, and a New York City school that created a scented garden for the visually impaired. There's a North Carolina garden that devotes its entire harvest to those in need, just as the White House regularly donates part of its bounty to the homeless in the nation's capital.
There's history too, with a nod to Eleanor Roosevelt, who planted a Victory Garden at the White House, and Mrs. Obama's personal recollections of the gardens her African-American forebears planted, too.
Last but not least, the book features recipes from the team of White House chefs, created, of course—with what else—ingredients found in the White House garden.
Readers also get a primer on how to plant their own gardens in the backyard, school or community green space.
In American Grown, Mrs. Obama makes the case that a garden can prove symbolic for what a nation can grow and do when everyone works together.
Author proceeds from First Lady Michelle Obama's book will go to the National Park Foundation, the official charity of America's national parks.

Buy American Grown: The Story of the White House Kitchen Garden and Gardens Across America by Michelle Obama - $30.00
Non-fiction

Gifts of the Crow: How Perception, Emotion, and Thought Allow Smart Birds to Behave Like Humans By John Marzluff and Tony Angell $25.00
CROWS ARE MISCHIEVIOUS, playful, social, and passionate. They have brains that are huge for their body size and exhibit an avian kind of eloquence. They mate for life and associate with relatives and neighbors for years. And because they often live near people—in our gardens, parks, and cities—they are also keenly aware of our peculiarities, staying away from and even scolding anyone who threatens or harms them and quickly learning to recognize and approach those who care for and feed them, even giving them numerous, oddly touching gifts in return.
With his extraordinary research on the intelligence and startling abilities of corvids—crows, ravens, and jays—scientist John Marzluff teams up with artist-naturalist Tony Angell to tell amazing stories of these brilliant birds in Gifts of the Crow. With narrative, diagrams, and gorgeous line drawings, they offer an in-depth look at these complex creatures and our shared behaviors. The ongoing connection between humans and crows—a cultural co-evolution—has shaped both species for millions of years. And the characteristics of crows that allow this symbiotic relationship are language, delinquency, frolic, passion, wrath, risk-taking, and awareness—seven traits that humans find strangely familiar. Crows gather around their dead, warn of impending doom, recognize people, commit murder of other crows, lure fish and birds to their death, swill coffee, drink beer, turn on lights to stay warm, design and use tools, use cars as nutcrackers, windsurf and sled to play, and work in tandem to spray soft cheese out of a can. Their marvelous brains allow them to think, plan, and reconsider their actions.
With its abundance of funny, awe-inspiring, and poignant stories, Gifts of the Crow portrays creatures who are nothing short of amazing. A testament to years of painstaking research and careful observation, this fully illustraded, riveting work is a thrilling look at one of nature's most wonderous creatures.

Buy Gifts of the Crow: How Perception, Emotion, and Thought Allow Smart Birds to Behave Like Humans By John Marzluff and Tony Angell - $25.00
Young Adult

The Obsidian Blade (Klaatu Diskos Series #1) By Pete Hautman $16.99
This is the dazzling first book in a new trilogy by veteran author, Hautman. It is the story of Tucker, a teen boy from Hopewell, Minnesota who sees his minister father suddenly disappear into a disk that hangs in mid-air. His father returns an hour later, changed. He looks older, his clothes are worn, and his feet are covered in odd blue boots. But the most significant change is that he no longer believes in God. After his father returns, Tucker's mother begins a slow descent into madness. She stops cooking, stops getting dressed, and her hair turns from red to pure white. Tucker longs to return to the days when his family was not falling apart, but before he can even begin to hope for that, his father disappears with his mother. Tucker knows they have both entered the disk again, looking for a cure for her. This book blends family relationships, technology, time travel and religion into one intoxicating mixture that is impossible to sip slowly.
This book is beautifully written. The character of Tucker is well done, though others may need time in the upcoming books to come more fully to life. The book is plotted tightly, picking up pace until by the end, you simply cannot read fast enough to figure things out. And the final trick is the end of this first book, which is just like stepping through a diskos of your own.
Pete Hautman is the author of Godless, which won the National Book Award, and many other critically acclaimed books for teens and adults, including Blank Confession, All-In, Rash, No Limit, and Invisible. Mr. Was was nominated for an Edgar Award by the Mystery Writers of America. Pete lives in Minnesota and Wisconsin.

Buy The Obsidian Blade (Klaatu Diskos Series #1) By Pete Hautman - $16.99
Young Adult

The Danger Box By Blue Balliett $7.99
An all-new mystery from the New York Times bestselling author of Chasing Vermeer and The Calder Game.
A boy in a small town who has a different way of seeing.
A mischievous girl who doesn't belong.
A mysterious notebook.
A fire.
A stranger.
A death.
Balliett incorporates interesting and believable characters with an intriguing plot and a mystery that includes an historical person about whom the reader can learn. The characters struggle with their own physical difficulties and family problems, as well as emotional and moral struggles the discovery of a marvelous artifacts entails. The main character manages to triumph over his difficulties and to discover similar traits within the historical person he has grown to admire.
These are some of the things you'll find within The Danger Box, the new mystery from bestselling author Blue Balliett.
Author Blue Balliett and her family live in Chicago Illinois.

Buy The Danger Box By Blue Balliett - $7.99
Early Grades and Picture Books

Little Bird By Germano Zullo, Albertine (Illustrator) $16.99
A man drives his truck up to a cliff's edge. Unable to go any further, he opens the back door of his truck and a flock of birds flies out, but, as the man soon discovers, a small timid bird remains. Surprised and delighted, the man acts kindly towards the bird and an intimacy develops. After lunch, the man tries to show the bird that he should fly off and join his friends. The man's comic attempt at flight deepens the encounter between these two very different creatures. Soon the bird flies off and the man drives away, but in a surprise twist the bird and his friends return, and in a starkly lyrical moment we see them all experience something entirely new.
Zullo has chosen his words carefully, letting the story really be told via the illustrations. The words offer a touch of guidance to the depth of the work, the deeper meaning of the simple story. They speak to the importance of noticing small things and how those small things are the true treasures in life. It's a message that will speak to children and adults alike, in very different ways.
Albertine's art is wonderfully bright and filled with playful moments. From the sunny yellow ground, the robin's egg blue sky and the red truck, there is plenty of zing in these pictures. As the story is told in the illustrations, the relationship between bird and man is also shown just in pictures. The looks, the moments of connection, the departure, all add up to moments that lead to the magical conclusion.
Germano Zullo is a prolific writer and poet who lives in Geneva, Switzerland. He writes for adults and children alike, and has written many popular children's comics and stories
Albertine has illustrated loads of children's books and also illustrates for many of the daily French newspapers in Switzerland. She teaches at the School of Visual Arts in Geneva.

Buy Little Bird By Germano Zullo, Albertine (Illustrator) - $16.99
Early Grades and Picture Books

Dragons Love Tacos By Adam Rubin, Daniel Salmieri (Illustrator) $16.99
Recommended for ages 3-5
This scrumptious read-aloud has a whole lot of kick!
Dragons love tacos. They love chicken tacos, beef tacos, great big tacos, and teeny tiny tacos. So if you want to lure a bunch of dragons to your party, you should definitely serve tacos. Buckets and buckets of tacos. Unfortunately, where there are tacos, there is also salsa. And if a dragon accidentally eats spicy salsa...oh, boy. You're in red-hot trouble.
What's not to love about a book with the absurdist premise that dragons love tacos—as long as their not too spicy.
The award-winning team behind Those Darn Squirrels! has created an unforgettable, laugh-until-salsa-comes-out-of-your-nose tale of new friends and the perfect snack.
Illustrator Salmieri's pencil-and-watercolor drawings are not only a whacky delight they're also strangely beautiful. The dragons may screw up the party, but this book gets everything right.
Adam Rubin lives in New York, New York, and Daniel lives in Brooklyn, New York.

Buy Dragons Love Tacos By Adam Rubin, Daniel Salmieri (Illustrator) - $16.99