Events
|
Top 10
|
What's Hot
|
Community
|
New Reviews
|

Fri, Feb 3
7:00 - 8:00 PM
Leavenworth Library
Free

TGIF: poet, playwright, and novelist Michael Schein shares Bones Beneath Our Feet: A Historical Novel of Puget Sound. (Presentation)

Sat, Feb 4
1:00 - 3:00 PM
Bookstore
Free

Michael Schein signs his historical novel Bones Beneath Our Feet. (Book-signing)

Bones Beneath Our Feet is the moving historical epic of the conquest of Puget Sound by the "Boston" tribe. This is lyrical fiction deeply rooted in the people and events that made our history. Bones Beneath Our Feet resonates with political intrigue, tenderness and betrayal, misunderstanding and fear, greed and sacrifice — all the richness and grit of life. The gravestone of Chief Leschi, leader of the Native cause, reads: "Judicially Murdered Feb. 19, 1858." Behind these few words lies an essential story for all who are passionate about tolerance, dignity and liberty.

Click here to learn more...
Buy a SIGNED copy of Bones Beneath Our Feet: A Historical Novel of Puget Sound - $16.95

Fri, Feb 10
7:00 - 9:00 PM
Barn Beach Reserve
Free

Cottonwood and the River of Time: a presentation by professor emeritus Reinhard Stettler. (Presentation)

Sat, Feb 11
1:00 - 3:00 PM
Bookstore
Free

Reinhard Stettler signs Cottonwood and the River of Time: On Trees, Evolution, and Society (Book-signing)

The story of the cottonwood, whose life cycle is so closely attuned to the river's natural dynamics and fluctuating floodplains, is one of perpetual change. But then, in a broader sense, so is the story of all trees, and all kinds of life, says Reinhard Stettler, professor emeritus of forestry at the University of Washington and author of Cottonwood and the River of Time. By examining how trees adapt and persist, Stettler asserts, we just might learn how to preserve and manage our forests for an uncertain future.

Click here to learn more...
Buy a SIGNED copy of Cottonwood and the River of Time: On Trees, Evolution, and Society - $24.95

Fri, Feb 17
7:00 - 9:00 PM
Barn Beach Reserve
Free

Tales of Working in the Northwest Woods with Dennis Willard (Presentation)

Sat, Feb 18
1:00 - 3:00 PM
Bookstore
Free

Dennis Willard signs Working in the Northwest Woods: A personal history of a decade spent working in the forests of the Northwest (Book-signing)

"Careening downhill directly at me was one of the broken logs that had been left on the landing...it was on fire, leaving a trail of smoke and sparks as it crashed and bounced my direction...I turned, dropped my drip torch, made ready to run...lost my footing in the rocks and fell hard..." A life in the woods is a life of adventure. Dennis Willard has over a decade-worth of tales to tell: of timber rats and crew bosses, old growth and slash landings, M16s and fly rods, poachers and wardens, cork boots and drip torches, and an enormous flaming log that came within inches of ending it all.

Click here to learn more...
Buy a SIGNED copy of Working in the Northwest Woods: A personal history of a decade spent working in the forests of the Northwest - $14.95







Sat, Mar 10
1:00 - 3:00 PM
Bookstore
Free

Anniversary Party and Book Buzz:
Featuring authors Matt Ruff, Kiki Hamilton, R. Anderson, S. Salazar, and J. Vizzard







A Book For All Seasons Turns Twenty

Join A Book For All Seasons as we celebrate our
TWENTIETH Anniversary!

What a delight to have been your friend for twenty years. That's truly something to celebrate! We'll be pulling out all the stops on March 10 with special refreshments, prizes, surprises, and a multi-author book-buzz. Award-winning Matt Ruff astounds with a reality-inverting mirage; Kiki Hamilton shares grit, glitter and fey faerie folk; Physician Bob Anderson recounts astounding healing he has personally witnessed, while authors Salazar and Vizzard offer a wild ride with thrilling page-turners.

Buy a SIGNED copy of The Mirage by Matt Ruff - $25.99

Buy a SIGNED copy of The Faerie Ring by Kiki Hamilton - $17.99

Buy a SIGNED copy of Stories of Healing: A Family Doctor's Journal by Dr. Robert Anderson - $18.95

Buy a SIGNED copy of The Babylon Prophecy by Sean Salazar - $19.95

Buy a SIGNED copy of Eye for an Eye by Joseph Vizzard - $19.95

Fri, Mar 16
7:00 - 9:00 PM
Barn Beach Reserve
Free

Dennis Dauble presents The History of Fish and Fishing in North Central WA (Presentation)

Dennis Dauble, with over three decades of fisheries experience in our regional waterways, will speak on the history of fish and fishing in North Central Washington and the Columbia Basin. Dennis will address historic fishing practices of local tribes, the impact of white settlement on aquatic resources, and contemporary conflicts between our public values and resource management policies. Intimately acquainted with our local watersheds, Dennis' presentation will be rewarding and timely for any angler or resident. Following the presentation, Dennis will sign copies of his award-winning guidebook, "Fishes of the Columbia Basin."

Click here to learn more...
Buy a SIGNED copy of Fishes of the Columbia Basin - $16.50

Fri, Mar 23
7:00 - 8:00 PM
Leavenworth Library
Free

TGIF: One-time Count, Milan Heger shares his book The Art of Freedom (Presentation)

Sat, Mar 24
1:00 - 3:00 PM
Bookstore
Free

Milan Heger signs his book The Art of Freedom (Book-signing)

Growing up in Slovakia in the 1960's, a naturally gifted artist struggles to find ways to pursue his art, finally coming to the realization that without freedom, art cannot thrive. Loosely based on the author's real life, The Art of Freedom offers a glimpse into growing up in a totalitarian regime where creativity is discouraged but not easily killed. It is a story of the undying human spirit, the courage to pursue your dreams, and the power of art to transcend and eventually provide the ultimate freedom.

Click here to learn more...
Buy a SIGNED copy of The Art of Freedom - $15.95

ABFAS January Top 10 Best-Sellers...

| | | | | |
| --- | --- | --- | --- | --- |
| | | | | |
| | #2 - Cabin Fever (Diary of a Wimpy Kid Series #6) by Jeff Kinney | #3 - Unlikely Friendships: 47 Remarkable Stories from the Animal Kingdom by Jennifer Holland | | #5 - F in Exams: The Very Best Totally Wrong Test Answers by Richard Benson |
| | | | | |
| #6 - Goodnight iPad: A Parody for the Next Generation by Ann Droyd | | #8 - Breaking the Code: A Father's Secret, a Daughter's Journey, and the Question That Changed Everything by Karen Fisher-Alaniz | | #10 - A Game of Thrones (A Song of Ice and Fire #1) by George R. R. Martin |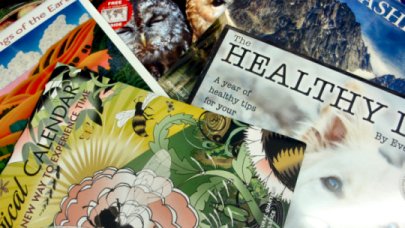 50% Off All


2012 Calendars
Ready to Get Organized?
We have wall calendars, mini-calendars, page-a-day-calendars, compact planners, elegant planners, humorous calendars, art calendars, fish calendars, cat calendars, basketball calendars, inspirational calendars and more...
And every single 2012 calendar and planner in the store is an unbeatable HALF OFF! Stop in while our selection is still strong!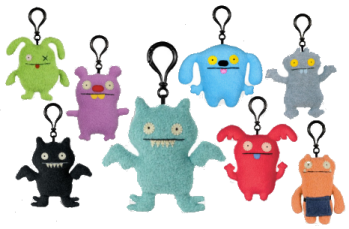 Wear Your Heart on Your Sleeve
Wear your heart on your sleeve with our must-have assortment of clip-on ugly dolls. Soft, fuzzy, and adorably ugly, these four-inch cuties clip to your coat, key-chain or Valentine.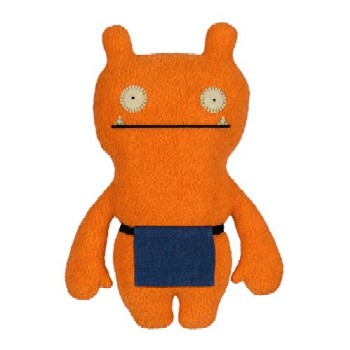 Special Tenth Anniversary Wage
Pre-Order the special 10th anniversary re-issue of Wage, the very first Uglydoll Sun-Min sewed to declare her love for David. "We will find a way to make our dreams come true," David had written to Sun-Min, and Wage was the beginning of that dream.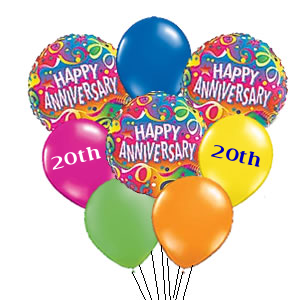 Celebrating Twenty Years in Your Community
Swimming Against the Current — Your Independent Bookseller Turns Twenty In March.
Join A Book For All Seasons as we celebrate our TWENTIETH anniversary!
What a delight to have been your friend for twenty years. That's truly something to celebrate! We'll be pulling out all the stops on March 10 with special refreshments, prizes, surprises, and a multi-author book-buzz featuring Matt Ruff, Kiki Hamilton, Robert Anderson, Sean Salazar, and Joseph Vizzard.
Your next book is always right at hand at A Book For All Seasons. Open 365 days a year with an outstanding collection of classics, page-turners, cookbooks, picture books, history, humor and more—now including e-books, thousands of titles at fabulous prices! Shop us online, phone to have your book mailed directly to your home, or stop by for a relaxing browse, cappuccino in hand, and let something unexpected take you by surprise. It is our delight to have been here for you these twenty years. Here's to the next twenty!

What's New? What's Hot Off The Press? What's Just Been Released?
Fiction | Non-Fiction | Young Adult | Early Grades & Picture Books |
Fiction

The Sisters Brothers by Patrick deWitt $24.99
With off-kilter wit and charm, DeWitt has crafted a western novel for people who think they don't like westerns. Philosophical and funny—very funny—amidst a stark and violent backdrop and filled with vividly drawn characters and sharp dialogue, The Sisters Brothers is a gritty, vibrant book. On the road to a gold-mining claim to kill a man, Eli begins to question what he does for a living—and whom he does it for.
With The Sisters Brothers, Patrick deWitt pays homage to the classic Western, transforming it into an unforgettable comic tour de force. Filled with a remarkable cast of characters—losers, cheaters, and ne'er-do-wells from all stripes of life—and told by a complex and compelling narrator, it is a violent, lustful odyssey through the underworld of the 1850s frontier that beautifully captures the humor, melancholy, and grit of the Old West and two brothers bound by blood, violence, and love.
Winner of the 2012 PNBA Book Award, Winner of the 2011 Governor General's Literary Award for Fiction, Winner of the 2011 Writers' Trust of Canada Fiction Prize, and Shortlisted for the Man Booker Award.
"deWitt has produced a genre-bending frontier saga that is exciting, funny, and, perhaps unexpectedly, moving." — Publishers Weekly (starred review)
"...quirky and ultimately touching...not just a warning about the American Dream but a primer on how to deal with its legacy." — The Anniston Star

Buy The Sisters Brothers by Patrick deWitt - $24.99
Fiction

Solitaire By Kelley Eskridge $16.00
A New York Times Notable Book, and a Nebula, Endeavour, and Spectrum Award finalist, Solitaire is one of the notable SF debuts of recent years. Described by the publisher as "Cast Away meets The Matrix," Solitaire betrays an intelligence, depth, and emotional richness far beyond such a catchy summary.
Solitaire tells the story of Ren "Jackal" Segura and of the highly structured, near-future society that shapes and controls her destiny. A series of incidents leads to her arrest, conviction, and forced participation in an experimental form of punishment known as virtual confinement (VC). In VC, the comatose subject is imprisoned in a colorless, constricted virtual environment in which time itself stretches and slows. In less than one real-time year, Jackal endures the virtual equivalent of several years of unbroken solitude. Jackal's experiences in VC—her near capitulation to madness and despair, her creation of a doorway to a brighter, more expansive world, and her subsequent, painful reemergence form the heart of this beautifully detailed, sometimes harrowing account of courage, cruelty, and survival.
Ren "Jackal" Segura is a Hope: born to responsibility and privilege as a symbol of a fledgling world government. Soon she'll become part of the global administration, sponsored by the huge corporation that houses, feeds, employs, and protects her and everyone she loves. Then, just as she discovers that everything she knows is a lie, she becomes a pariah, a murderer: a person with no community and no future.
Grief-stricken and alone, she is put into an experimental program designed to inflict the experience of years of solitary confinement in a few short months: virtual confinement in a sealed cell within her own mind. Afterward, branded and despised, she returns to a world she no longer knows. Struggling to make her way, she has a chance to rediscover her life, her love, and her soul—in a strange place of shattered hopes and new beginnings called Solitaire.
Suspenseful and inspiring." — School Library Journal
"A stylistic and psychological tour de force." — The New York Times Book Review
"An ageless story" — Ursula LeGuin
Kelley Eskridge, winner of the Astraea Award, is a novelist, essayist, and screenwriter. She lives in Seattle with her partner, novelist Nicola Griffith. A movie based on Solitaire is in development. Visit kelleyeskridge.com for more details.

Buy Solitaire by Kelley Eskridge - $16.00
Non-fiction

Pity the Billionaire: The Hard-Times Swindle and the Unlikely Comeback of the Right by Thomas Frank $25.00
From the bestselling author of What's the Matter with Kansas? comes a wonderfully insightful and sardonic look at why the worst economy since the 1930s has brought about the revival of conservatism.
No figure on the American Left knows more about the American Right than Thomas Frank: columnist, editor, and hawkeyed observer of conservatism high and low. In What's the Matter with Kansas?, his scathing 2004 classic on the politics of the American heartland, he shone a klieg light on the strange triumph of the Right in what was once the epicenter of the American populist movement. In the Kansas of those days, wedge social issues from abortion to flag burning served as the grease that helped the rich and powerful ram through spectacular tax cuts for themselves, normally at the expense of the very voters who'd put them in office.
But in Pity the Billionaire: The Hard-Times Swindle and the Unlikely Comeback of the Right, his new book, Frank shows how thoroughly conservatism has mutated in the past few years. At one surreal moment, Glenn Beck urged his followers to give away their cash to the U.S. Chamber of Commerce, "the biggest, baddest business lobby in all of DC." They donated so much that they crashed its servers.
What makes America's new "hard-times conservatism" truly bizarre is that it arose in the wake of the 2008 financial crisis, the greatest failure of free-market principles most Americans have ever lived through. For Frank, it's as if "the public had demanded dozens of new nuclear power plants in the wake of the Three Mile Island disaster."
In Pity the Billionaire, Frank, the great chronicler of American paradox, examines the peculiar mechanism by which dire economic circumstances have delivered wildly unexpected political results. Using firsthand reporting, a deep knowledge of the American Right, and a wicked sense of humor, he gives us the first full diagnosis of the cultural malady that has transformed collapse into profit, reconceived the Founding Fathers as heroes from an Ayn Rand novel, and enlisted the powerless in a fan club for the prosperous. The understanding Frank reaches is at once startling, original, and profound.
"a brilliant expose of the most breathtaking ruse in American political history: how the Right turned the biggest capitalist breakdown since 1929 into an opportunity for themselves." — Barbara Ehrenreich
"Tom Frank has the Tea Parties in his sights! Brisk and searing and deeply informed by the lessons of history (shocking notion!), Frank's latest guide for the perplexed is nothing less than a precious gift to us. Read it, and finally—You. Will. Understand." — Rick Perlstein
"Thomas Frank has ... returned ... with grace, style and humor... Be glad that in this election year you can read Pity the Billionaire instead of turning to the television" — James K. Galbraith

Buy Pity the Billionaire: The Hard-Times Swindle and the Unlikely Comeback of the Right by Thomas Frank - $25.00
Non-fiction

The Swerve: How the World Became Modern By Stephen Greenblatt $26.95
The Swerve: winner of the 2011 National Book Award for Nonfiction. One of the world's most celebrated scholars, Stephen Greenblatt has crafted both an innovative work of history and a thrilling story of discovery, in which one manuscript, plucked from a thousand years of neglect, changed the course of human thought and made possible the world as we know it.
Nearly six hundred years ago, a short, genial, cannily alert man in his late thirties took a very old manuscript off a library shelf, saw with excitement what he had discovered, and ordered that it be copied. That book was the last surviving manuscript of an ancient Roman philosophical epic, On the Nature of Things, by Lucretius—a beautiful poem of the most dangerous ideas: that the universe functioned without the aid of gods, that religious fear was damaging to human life, and that matter was made up of very small particles in eternal motion, colliding and swerving in new directions.
The copying and translation of this ancient book—the greatest discovery of the greatest book-hunter of his age—fueled the Renaissance, inspiring artists such as Botticelli and thinkers such as Giordano Bruno; shaped the thought of Galileo and Freud, Darwin and Einstein; and had a revolutionary influence on writers such as Montaigne and Shakespeare and even Thomas Jefferson.
"The line between this work and modernity is not direct," Greenblatt writes. "Nothing is ever so simple. There were innumerable forgettings, disappearances, recoveries, dismissals, distortions, challenges, transformations, and renewed forgettings. And yet the vital connection is there. Hidden behind the worldview I recognize as my own is an ancient poem, a poem once lost, apparently irrevocably, and then found." It may be hard to say precisely how a particular book mattered; there is nothing in the world more speculative than speculations about counterfactual history. But in a time when so many elements in our society seem positively antipathetic to books, to reading, to ideas, to thinking, it is important, and a pleasure, to be reminded that books do matter, that we would have inherited a very different cultural landscape and would be living a very different existence if not for the vast and profound effects of their world-shaping work.
"In this gloriously learned page-turner, both biography and intellectual history, Harvard Shakespearean scholar Greenblatt (Will in the World) turns his attention to ... the origin of Western culture's foundation... fun ... [a] marvelous tale." — Publishers Weekly
"[A] non-fiction wonder... part adventure tale, part enthralling history of ideas." — Marueen Corrigan, NPR
"Greenblatt makes the material spring to life... In the world of serious nonfiction, Stephen Greenblatt is a pleasure maker without peer." — Newsday
"Mesmerizing... Richly entertaining." — Newsweek
Stephen Greenblatt is a Professor at Harvard University, editor of The Norton Shakespeare, and prizewinning author of academic books including Hamlet in Purgatory. He garnered a 2004 National Book Award nomination for Will in the World, his eye-opening look at the life and career of William Shakespeare.

Buy The Swerve: How the World Became Modern By Stephen Greenblatt - $26.95
Young Adult

My Name Is Not Easy By Debby Dahl Edwardson $17.99
Recommended for ages 12 and up
A National Book Award Finalist
Luke knows his Inupiaq name is full of sounds white people can't say. He knows he'll have to leave it behind when he and his brothers are sent to boarding school hundreds of miles from their Arctic village.
At Sacred Heart School things are different. Instead of family, there are students—Eskimo, Indian, White—who line up on different sides of the cafeteria like there's some kind of war going on. Speaking Inupiaq—or any native language—is forbidden. And Father Mullen, whose fury is like a force of nature, is ready to slap down those who disobey.
Struggling to survive at Sacred Heart, Luke meets smart-aleck Amiq, a daring leader—if he doesn't self-destruct; Chickie, blond and freckled, a different kind of outsider; and small, quiet Junior, noticing everything and writing it all down. Each has their own story to tell. And once their separate stories come together, things at Sacred Heart School—and in the wider world—will never be the same.
"a multilayered story set in 1960s Alaska, told from the perspectives of children coming of age in a cultural contact zone... At Sacred Heart, Eskimos, Indians, and whites initially segregate themselves by ethnicity, but as they are touched by insidious outside forces, the racial boundaries fall away, and their voices become unified. Amiq, a defiant Eskimo, challenges authority, and a stubborn girl named Chickie longs to open closed doors, finding love with an Eskimo student; meanwhile, a quiet boy gathers the courage to write the truth. Edwardson distills a complex period in American history, examining the Cold War, the moon race, and the Kennedy era with cold, crisp illumination. Her beautifully styled prose offers strong descriptions of an isolated world and a mosaic of identities that must be sutured back together after being broken off at the root." — Publishers Weekly
"An extraordinary tale of love, betrayal, and above all, survival." — Ellen Levine
"My Name is Not Easy brought me to tears as I remembered the loneliness and confusion I felt when I left my own home in Arctic Alaska for boarding school... This young adult novel evokes a time and place in the Alaska Native world that is important to remember." — William I. Iggiagruk Hensley, author of Fifty Miles from Tomorrow: A Memoir of Alaska and the Real People
Debby Dahl Edwardson has lived in Barrow, AK for over 30 years. While My Name is Not Easy is fiction, it was inspired by real stories from a number of boarding schools throughout Alaska. Her previous novel, Blessing's Bead, was selected as a Top 10 Historical Fiction for Youth, an International Reading Association Notable Book for a Global Society, and an American Library Association Best Book for Young Adults. Visit her online at: www.debbydahledwardson.com

Buy My Name Is Not Easy By Debby Dahl Edwardson - $17.99
Young Adult

Clockwork Prince (Infernal Devices Series #2) By Cassandra Clare $19.99
In the magical underworld of Victorian London, Tessa Gray has at last found safety with the Shadowhunters. But that safety proves fleeting when rogue forces in the Clave plot to see her protector, Charlotte, replaced as head of the Institute. If Charlotte loses her position, Tessa will be out on the street—and easy prey for the mysterious Magister, who wants to use Tessa's powers for his own dark ends.
With the help of the handsome, self-destructive Will and the fiercely devoted Jem, Tessa discovers that the Magister's war on the Shadowhunters is deeply personal. He blames them for a long-ago tragedy that shattered his life. To unravel the secrets of the past, the trio journeys from mist-shrouded Yorkshire to a manor house that holds untold horrors, from the slums of London to an enchanted ballroom where Tessa discovers that the truth of her parentage is more sinister than she had imagined. When they encounter a clockwork demon bearing a warning for Will, they realize that the Magister himself knows their every move—and that one of their own has betrayed them.
Tessa finds her heart drawn more and more to Jem, though her longing for Will, despite his dark moods, continues to unsettle her. But something is changing in Will—the wall he has built around himself is crumbling. Could finding the Magister free Will from his secrets and give Tessa the answers about who she is and what she was born to do?
As their dangerous search for the Magister and the truth leads the friends into peril, Tessa learns that when love and lies are mixed, they can corrupt even the purest heart.
The Infernal Devices Series (Clockwork Angel, Clockwork Prince) is the prequel to the internationally bestselling and #1 New York Times Bestselling Mortal Instruments Series (City of Bones, City of Ashes, City of Glass, City of Fallen Angels)—with over 4 million copies in print, translated into more than 30 languages, and soon to be a major motion picture from Sony Studios.
Learn more at TheInfernalDevices.com or cassandraclare.com.

Buy Clockwork Prince (Infernal Devices Series #2) By Cassandra Clare - $19.99
Early Grades and Picture Books

Paddle-to-the-Sea By Holling C. Holling $11.95
Not your ordinary picture book: recommended for ages 7 and up. We salute a classic: the 1941 classic Caldecott Honor Book, Paddle-to-the-Sea.
Geography of the best kind made vivid by the power of imagination. A young Indian boy carves a little canoe with a figure inside and names him Paddle-to-the-Sea. Paddle's journey, in text and pictures, through the Great Lakes to the Atlantic Ocean, provides an excellent geographic and historical picture of the region.
"informative and ... dramatic adventures of a toy-sized Indian figure and canoe carved by an Indian boy in Canada. Wishing he could make a grand journey himself, the Canadian boy carves the figure he names "Paddle-to-the-Sea" and sets him on the snow near a river that will eventually carry him to the Great Lakes, the St. Lawrence River and, ultimately, the Atlantic Ocean. The trip is not easy—Paddle faces peril in the form of wild animals, the elements, saw mills, fishing nets and a shipwreck among other things. But luckily, anytime Paddle happens to go off-course, someone reads the message carved on his canoe ("Put me back in water. I am Paddle-to-the-Sea") and helps him continue his travels. And the geographical tidbits included here...top-notch." — Publishers Weekly

Buy Paddle-to-the-Sea By Holling C. Holling - $11.95
Early Grades and Picture Books

Sea of Dreams By Dennis Nolan $16.99
Sea of Dreams, a wordless picture book, is a Publisher's Weekly Best Children's Picture Books title for 2011. A reminder that dreams fill with infinite possibilities and are limited only by our imagination, exploring the question: Will a sandcastle transport us to a different time and place?
A little girl builds a sandcastle along the shore one evening, and suddenly it glows and grows as sea swirls send a small boy on a boat off toward lighted castles, big fish, and mermaids along distant shores. Readers will delight in the details of Nolan's story: the rescue, the gathering, as well as the seagulls' natural beauty in beach life. Readers who witness the wonder of waves crashing down on a small castle that glows with the promise of adventure's return in this title may also enjoy Nolan's other titles including Dinosaur's Dream (1994), which rushes waves of vibrant colors and delicate brush strokes into award-winning storytelling.
"Nolan's enchanting artwork creates a gorgeous, wordless nautical fantasy infused with the thrill of life-or-death adventure. On a cloudless day at the beach, a girl builds a sand castle that, as the sun sets, is overtaken by the tide; readers soon see a puzzling glow of light in one of the castle's windows, where a family appears to be stranded. Nolan (The Skywriter) portrays the Lilliputian family's fraught journey in a series of luminous double-page scenes, as they navigate roiling, sea-green waves in a crude boat, with a seagull as their guide. When a boy is washed overboard, he is in danger of being eaten by a magnificent orange fish until he is rescued by childlike mermaids, who are joined by equally delicate seahorses. The family finds refuge on a rocky island where Nolan offers paintings of shells and starfish as beautiful as they are accurate. The girl returns to the beach the next day, builds another castle, and the cycle begins anew. Readers will never look at the beach the same way." — Publisher's Weekly
Dennis Nolan is the author and illustrator of Dinosaur Dream, a Golden Kite Honor Book selection, Sea of Dreams, The Castle Builder, and Wolf Child, as well as the illustrator of many award-winning books including The Sword in the Stone, A Midsummer Night's Dream, and The Skywriter.

Buy Sea of Dreams By Dennis Nolan - $16.99