Events
|
Top 10
|
What's Hot
|
Community
|
New Reviews
|







Sat, Mar 10
1:00 - 3:00 PM
Bookstore
Free

Anniversary Party and Book Buzz:
Featuring authors Matt Ruff, Kiki Hamilton, R. Anderson, S. Salazar, and J. Vizzard







A Book For All Seasons Turns Twenty

Join A Book For All Seasons as we celebrate our
TWENTIETH Anniversary!

What a delight to have been your friend for twenty years. That's truly something to celebrate! We'll be pulling out all the stops on March 10 with special refreshments, prizes, surprises, and a multi-author book-buzz. Award-winning Matt Ruff astounds with a reality-inverting mirage; Kiki Hamilton shares grit, glitter and fey faerie folk; Physician Bob Anderson recounts astounding healing he has personally witnessed, while authors Salazar and Vizzard offer a wild ride with thrilling page-turners.

Buy a SIGNED copy of The Mirage by Matt Ruff - $25.99

Buy a SIGNED copy of The Faerie Ring by Kiki Hamilton - $17.99

Buy a SIGNED copy of Stories of Healing: A Family Doctor's Journal by Dr. Robert Anderson - $18.95

Buy a SIGNED copy of The Babylon Prophecy by Sean Salazar - $19.95

Buy a SIGNED copy of Eye for an Eye by Joseph Vizzard - $19.95

Fri, Mar 16
7:00 - 9:00 PM
Barn Beach Reserve
Free

Dennis Dauble presents The History of Fish and Fishing in North Central WA (Presentation)

Dennis Dauble, with over three decades of fisheries experience in our regional waterways, will speak on the history of fish and fishing in North Central Washington and the Columbia Basin. Dennis will address historic fishing practices of local tribes, the impact of white settlement on aquatic resources, and contemporary conflicts between our public values and resource management policies. Intimately acquainted with our local watersheds, Dennis' presentation will be rewarding and timely for any angler or resident. Following the presentation, Dennis will sign copies of his award-winning guidebook, "Fishes of the Columbia Basin."

Click here to learn more...
Buy a SIGNED copy of Fishes of the Columbia Basin - $16.50

Fri, Mar 23
7:00 - 8:00 PM
Leavenworth Library
Free

TGIF: One-time Count, Milan Heger shares his book The Art of Freedom (Presentation)

Sat, Mar 24
1:00 - 3:00 PM
Bookstore
Free

Milan Heger signs his book The Art of Freedom (Book-signing)

Growing up in Slovakia in the 1960's, a naturally gifted artist struggles to find ways to pursue his art, finally coming to the realization that without freedom, art cannot thrive. Loosely based on the author's real life, The Art of Freedom offers a glimpse into growing up in a totalitarian regime where creativity is discouraged but not easily killed. It is a story of the undying human spirit, the courage to pursue your dreams, and the power of art to transcend and eventually provide the ultimate freedom.

Click here to learn more...
Buy a SIGNED copy of The Art of Freedom - $15.95

Fri, Apr 20
7:00 - 9:00 PM
Barn Beach Reserve
Free

Spend an evening Among Penguins with premier birder and wildlife adventurer Noah Strycker. (Presentation)

Sat, Apr 21
1:00 - 3:00 PM
Bookstore
Free

Noah Strycker autographs Among Penguins: A Bird Man in Antarctica. (Book-signing)

The year he graduated from college, 22-year-old Noah Strycker was dropped by helicopter in a remote Antarctic field camp with two bird scientists and a three months' supply of frozen food. His subjects: more than a quarter million penguins.

With wit, curiosity, and a deep knowledge of his subject, Strycker recounts the reality of life at the end of the Earth—thousand-year-old penguin mummies, hurricane-force blizzards, and day-to-day existence in below freezing temperatures—and delves deep into a world of science, obsession, and birds. Among Penguins weaves a captivating tale of penguins and their researchers on the coldest, driest, highest, and windiest continent on Earth.

Click here to learn more...
Buy a SIGNED copy of Among Penguins: A Bird Man in Antarctica - $19.95

ABFAS February Top 10 Best-Sellers...

| | | | | |
| --- | --- | --- | --- | --- |
| | | | | |
| | | #3 - Bones Beneath Our Feet: A Historical Novel of Puget Sound by Michael Schein | | |
| | | | | |
| | | | | |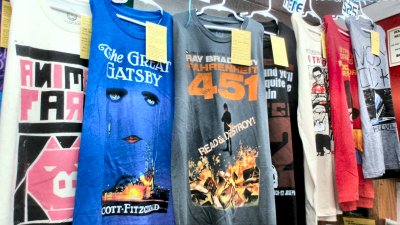 Out of Print
T-shirts
Wear your favorite title with pride, while supporting world literacy.
Fantastic eBooks at fantastic prices.
Here's a baker's dozen: fabulous deals you won't want to miss! Time-tested classics, romantic beach books, laugh-out-loud humor, or thoughtful self-help; there's something here for everyone.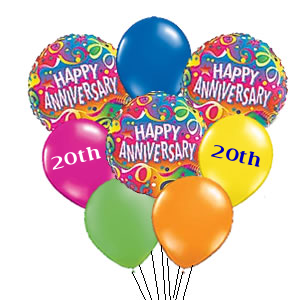 Celebrating Twenty Years in Your Community
Swimming Against the Current — Your Independent Bookseller Turns Twenty In March.
Join A Book For All Seasons as we celebrate our TWENTIETH anniversary!
We hope to see you for one heck of a book-lover's party this month! We'll be pulling out all the stops on March 10 with special refreshments, prizes, surprises, and a multi-author book-buzz featuring Matt Ruff, Kiki Hamilton, Robert Anderson, Sean Salazar, and Joseph Vizzard.
Your next book is always right at hand at A Book For All Seasons. Open 365 days a year with an outstanding collection of classics, page-turners, cookbooks, picture books, history, humor and more—now including eBooks, thousands of titles at fabulous prices! Shop us online, phone to have your book mailed directly to your home, or stop by for a relaxing browse, cappuccino in hand, and let something unexpected take you by surprise. It is our delight to have been here for you these twenty years. Here's to the next twenty!
A good book is always there for you ... and so is A Book For All Seasons.

What's New? What's Hot Off The Press? What's Just Been Released?
Fiction | Non-Fiction | Young Adult | Early Grades & Picture Books |
Fiction

Conquistadora by Esmeralda Santiago $27.50
An epic novel of love, discovery, and adventure by the author of the best-selling memoir When I Was Puerto Rican.
Puerto Rico, 1844, is the setting for what reviewers describe as "a story of epic dimensions, one which demands to be taken seriously—and at the same time is just a tremendous amount of fun." (Madison Smartt Bell).
Eighteen-year-old Ana, newly married, crosses the Atlantic to a remote sugar plantation on the island of Puerto Rico. She relishes the challenge of running Hacienda los Gemelos, despite brutal heat, disease and isolation, and the dangers of the untamed countryside. When the Civil War breaks out in the United States, Ana finds her livelihood, and perhaps even her life, threatened by the very people on whose backs her wealth has been built: the hacienda's slaves, whose richly drawn stories unfold alongside her own. And when at last Ana discovers love—she will sacrifice nearly everything to keep hold of the land that has become her true home.
A sensual, riveting tale, set in a place where human passions and cruelties collide: thrilling history that has never before been brought so vividly and unforgettably to life.
"Wonderful ... An unforgettable story that will both enlighten and delight, with a narrative that is always deeply felt and entertaining. A grand achievement from one of our finest writers." — Oscar Hijuelos
"a big, bold novel ... Is Ana an admirable example of female endurance, or does her relentless ambition only bring tragedy to her family? Can we have any sympathy for someone whose success comes from the backbreaking slavery of others? These are the questions Santiago poses in this lively, well-researched historical novel. VERDICT With drama, adventure, and even a bit of magical realism, Conquistadora may remind readers of Isabel Allende's novels of Latin America. Highly recommended." — Library Journal
Esmeralda Santiago is the author of the novel America's Dream and of three highly acclaimed memoirs: When I Was Puerto Rican, The Turkish Lover, and Almost a Woman, which was made into a film for PBS's Masterpiece Theatre. She has also co-edited two anthologies of Latino literature. She lives in Westchester County, New York.

Buy Conquistadora by Esmeralda Santiago - $27.50
Fiction

Believing the Lie (Inspector Lynley Series #17) By Elizabeth George $28.95
New York Times bestselling author Elizabeth George has millions of fans. As USA Today put it, "It's tough to resist George's storytelling, once hooked." With Believing the Lie, she's poised to hook countless more.
Inspector Thomas Lynley is mystified when he's sent undercover to investigate what appears to be a routine death—only investigated because of pressure from the dead man's wealthy and influential uncle. The death has been ruled an accidental drowning, and nothing on the surface indicates otherwise.
But when Lynley enlists the help of his friends Simon and Deborah St. James, the trio's digging reveals a clan awash in secrets, lies, and motives. The three try to unspool a tangled web of drug addiction and recovery, gay marriage, extramarital affairs, egg donation, and online sexual predators. As the investigation escalates, the wealthy family's veneer cracks, and deception and self-delusion threatens to destroy everyone from the patriarch to the dead man's troubled son.
The reigning queen of the British mystery, it turns out, lives in Washington State. Best known for her Inspector Lynley series, Elizabeth George says that what drives her books is the psychological goings-on of her characters. Even if readers figure out the killer before the end, she says, the motive will always be a surprise. "I don't mind if they know who the killer is," she has said. "I'm happy to surprise them with the psychology behind the crime. I'm interested in the dark side of man. I'm interested in taboos, and murder is the greatest taboo. Characters are fascinating in their extremity not in their happiness." Learn more at http://www.elizabethgeorgeonline.com.

Buy Believing the Lie (Inspector Lynley Series #17) by Elizabeth George - $28.95
Non-fiction

The Shallows: What the Internet Is Doing to Our Brains by David Brooks $15.95
"Is Google making us stupid?" When Nicholas Carr posed that question, in a celebrated Atlantic Monthly cover story, he tapped into a well of anxiety about how the Internet is changing us. He also crystallized one of the most important debates of our time: As we enjoy the Net's bounties, are we sacrificing our ability to read and think deeply?
Now, in his Pulitzer Prize finalist The Shallows, Carr expands his argument into the most compelling exploration of the Internet's intellectual and cultural consequences yet published. As he describes how human thought has been shaped through the centuries by "tools of the mind"—from the alphabet to maps, to the printing press, the clock, and the computer—Carr interweaves a fascinating account of recent discoveries in neuroscience by such pioneers as Michael Merzenich and Eric Kandel. Our brains, the historical and scientific evidence reveals, change in response to our experiences. The technologies we use to find, store, and share information can literally reroute our neural pathways.
Building on the insights of thinkers from Plato to McLuhan, Carr makes a convincing case that every information technology carries an intellectual ethic—a set of assumptions about the nature of knowledge and intelligence. He explains how the printed book served to focus our attention, promoting deep and creative thought. In stark contrast, the Internet encourages the rapid, distracted sampling of small bits of information from many sources. Its ethic is that of the industrialist, an ethic of speed and efficiency, of optimized production and consumption—and now the Net is remaking us in its own image. We are becoming ever more adept at scanning and skimming, but what we are losing is our capacity for concentration, contemplation, and reflection.
Part intellectual history, part popular science, and part cultural criticism, The Shallows sparkles with memorable vignettes—Friedrich Nietzsche wrestling with a typewriter, Sigmund Freud dissecting the brains of sea creatures, Nathaniel Hawthorne contemplating the thunderous approach of a steam locomotive—even as it plumbs profound questions about the state of our modern psyche. This is a book that will forever alter the way we think about media and our minds.
"a deep, enlightening examination of how the Internet influences the brain and its neural pathways. Computers have altered the way we work; how we organize information, share news and stories, and communicate; and how we search for, read, and absorb information. Carr's analysis incorporates a wealth of neuroscience and other research, as well as philosophy, science, history, and cultural developments. He investigates how the media and tools we use (including libraries) shape the development of our thinking and considers how we relate to and think about our brains. Carr also examines the impact of online searching on memory and explores the overall impact that the tools and media we use have on memory formation. His fantastic investigation of the effect of the Internet on our neurological selves concludes with a very humanistic petition for balancing our human and computer interactions... truly compelling. Highly recommended." — Library Journal

Buy The Shallows: What the Internet Is Doing to Our Brains by Nicholas Carr - $15.95
Non-fiction

Quiet: The Power of Introverts in a World That Can't Stop Talking By Susan Cain $26.00
At least one-third of the people we know are introverts. They are the ones who prefer listening to speaking, reading to partying; who innovate and create but dislike self-promotion; who favor working on their own over brainstorming in teams. Although they are often labeled "quiet," it is to introverts that we owe many of the great contributions to society—from van Gogh's sunflowers to the invention of the personal computer.
Passionately argued, impressively researched, and filled with indelible stories of real people, Quiet shows how dramatically we undervalue introverts, and how much we lose in doing so. Taking the reader on a journey from Dale Carnegie's birthplace to Harvard Business School, from a Tony Robbins seminar to an evangelical megachurch, Susan Cain charts the rise of the Extrovert Ideal in the twentieth century and explores its far-reaching effects. She talks to Asian-American students who feel alienated from the brash, backslapping atmosphere of American schools. She questions the dominant values of American business culture, where forced collaboration can stand in the way of innovation, and where the leadership potential of introverts is often overlooked. And she draws on cutting-edge research in psychology and neuroscience to reveal the surprising differences between extroverts and introverts.
Perhaps most inspiring, she introduces us to successful introverts—from a witty, high-octane public speaker who recharges in solitude after his talks, to a record-breaking salesman who quietly taps into the power of questions. Finally, she offers invaluable advice on everything from how to better negotiate differences in introvert-extrovert relationships to how to empower an introverted child to when it makes sense to be a "pretend extrovert."
This extraordinary book has the power to permanently change how we see introverts and, equally important, how introverts see themselves.
"This book is a pleasure to read and will make introverts and extroverts alike think twice about the best ways to be themselves." — Library Journal

Buy Quiet: The Power of Introverts in a World That Can't Stop Talking By Susan Cain - $26.00
Young Adult

The Fault in Our Stars By John Green $17.99
Recommended for ages 14 and up
Despite the tumor-shrinking medical miracle that has bought her a few years, Hazel has never been anything but terminal, her final chapter inscribed upon diagnosis. But when a gorgeous plot twist named Augustus Waters suddenly appears at Cancer Kid Support Group, Hazel's story is about to be completely rewritten.
"It's not fair," complains 16-year-old Hazel.
"The world," says Augustus, "is not a wish-granting factory."
Insightful, bold, irreverent, and raw, The Fault in Our Stars is award-winning author John Green's most ambitious and heartbreaking work yet, brilliantly exploring the funny, thrilling, and tragic business of being alive and in love.
"this is his best work yet. Narrator Hazel Grace Lancaster, 16, is (miraculously) alive thanks to an experimental drug that is keeping her thyroid cancer in check... her parents insist she attend a support group at a local church, [where] she meets Augustus Waters, a former basketball player who has lost a leg to cancer. The connection is instant ... romance blossoms... smart, witty, profoundly sad, and full of questions worth asking, even those like "Why me?" that have no answer." — Publishers Weekly
"Like most things in life, [Hazel and Augustus' adventure] ... doesn't go exactly as anticipated... but Hazel, who has resisted loving Gus because she doesn't want to be the grenade that explodes in his life when she dies, finally allows herself to love. Once again Green offers a well-developed cast of characters capable of both reflective thought and hilarious dialogue. With his trademark humor, lovable parents, and exploration of big-time challenges, The Fault in Our Stars is an achingly beautiful story" — Library Journal

Buy The Fault in Our Stars By John Green - $17.99
Young Adult

Going Blue: A Teen Guide to Saving Our Oceans, Lakes, Rivers, & Wetlands By Cathryn Berger Kaye and Philippe Cousteau, with EarthEcho International $14.99
Recommended for ages 12 and up
Written by service learning expert Cathryn Berger Kaye and celebrity ocean spokesperson Philippe Cousteau, Going Blue educates young people about the earth's water crisis and gives them tools and inspiration to transform their ideas into action. With lively photos and practical suggestions, the book helps teens plan and do a meaningful service project that benefits our planet's water system. Along the way, readers learn about issues such as clean water access, coral reef damage, runoff pollution, trash islands, factory fishing, bottled water, and much more. This combination of academic learning and community service is at the heart of the fast-growing teaching strategy known as service learning.
Going Blue is divided into the five stages of service learning: investigation, preparation, action, reflection, and demonstration. Special sections include a history of ocean exploration with a profile of Jacques Cousteau; an interview with Philippe Cousteau; stories of young people around the world addressing water issues; book and Web resources; and an afterword for adults.
Going Blue: A Teen Guide to Saving Our Oceans, Lakes, Rivers, & Wetlands has been selected as one of the 100 Best Children's Products and one of the 10 Best Socially Responsible Products for 2010 by Dr. Toy.
"We've all seen or read about them on/in the news: ecological disasters, large or small, causing worldwide or neighborhood concern. But what can a teenager do? We've all heard "going green," but what about going blue, to save this planet's waters? This book offers answers, guides to many bodies of water and stories of teens that wanted to do something and did ... Inspirational!" — Children's Literature
"Not just another book about the environment, this volume is organized around a five-stage concept of service learning: investigation, preparation, action, reflection, and demonstration. Each one is explained in detail with numerous examples of real teens making a difference in their communities. Other outstanding features include fact-filled sidebars, stories about scientists, full-color charts, and an abundance of high-quality photos. The book looks at bodies of water across the globe, including the Great Lakes, the Mekong River, and the Arctic Ocean. It addresses such topics as oil spills, droughts, floods, lack of clean drinking water, and plastic that litters beaches and forms gyres in the ocean. The reference section includes websites and an extensive bibliography tied to the stages of service learning." — Patricia Ann Owens, Illinois Eastern Community Colleges
Cathryn Berger Kaye, M.A., is an international service learning consultant and a former classroom teacher. Philippe Cousteau, grandson of Captain Jacques Cousteau, is a spokesperson for Discovery Education, Animal Planet and Planet Green, and founder of EarthEcho International. Visit www.earthecho.org for more information.

Buy Going Blue: A Teen Guide to Saving Our Oceans, Lakes, Rivers, & Wetlands By Cathryn Berger Kaye and Philippe Cousteau, with EarthEcho International - $14.99
Early Grades and Picture Books

Finn McCool and the Great Fish By Eve Bunting, Zachary Pullen (Illustrator) $16.95
Finn was a gentle giant, but not known for his great intellect. As people said "He's the best hearted man that ever walked on Ireland's green grass" but "Finn wasn't terrible smart." Poor Finn knew it was true. So he sought out a man in the nearby town who was said to know the source of great wisdom. The wise man told Finn to journey to the River Boybne where a great red salmon lived, and to catch it, cook it, and eat it—then Finn would possess the wisdom that he was seeking. Finn did indeed catch the fish and saw that it possessed the wisdom that he sought, but when it came time to kill the fish, Finn hesitated. How he managed to spare the fish and yet gain the wisdom he sought will intrigue readers.
Not only was Finn a giant of a man, but he became an advisor who many times saved his country from harm. The last spread with him sucking his thumb (read the story and you will know why) is a perfect ending to this fanciful tale.
Bunting makes this unfamiliar story accessible to readers. The art beautifully illustrates the green Irish countryside. A fine introduction to a legend that might be unfamiliar to children.

Buy Finn McCool and the Great Fish By Eve Bunting, Zachary Pullen (Illustrator) - $16.95
Early Grades and Picture Books

Raven and River By Nancy White Carlstrom, Jon Van Zyle (Illustrator) $11.95
Raven and River leads young readers on a fantastical journey with a raven across the icy Alaska landscape on the verge of spring. Along the way, the raven's sonorous cry wakes a cast of sleeping woodland creatures, including a bear, a beaver, a hare, and a squirrel—all of whom join him in imploring the still-frozen river to melt and thereby initiate the change of seasons. Packed with information and featuring vibrant full-color illustrations by Jon Van Zyle, Raven and River brings to life these two important harbingers of Alaska's spring.
"The beauty and majesty of nature is brought to life in this dramatic, richly descriptive picture book. Bold, realistic views of wildlife blend wonderfully with a lyrical, poetic text. The story follows a raven as it travels along an Alaskan river announcing the arrival of spring across the still-frozen landscape. As the bird flies along, it passes over other woodland creatures, including a squirrel, a bear, and a beaver. Each animal adds its voice to the raven's, asking that the ice covering the river melt and allow for the season's change to begin. The naturalistic acrylic paintings are the perfect complement to the spare, onomatopoetic narrative. One painting shows a close-up of a snowshoe hare bounding forward, directly toward readers. It is a compelling reminder that these are wild animals, not the fluffy, friendly creatures that often inhabit children's picture books. A fine choice for story hours devoted to nature or the seasons." — Children's Literature
Based in Seattle, Nancy White Carlstrom has written more than sixty books for children. Jon Van Zyle is an award-winning artist whose illustrations appear in many children's books, including A Woolly Mammoth Journey and Raven and River.

Buy Raven and River By Nancy White Carlstrom, Jon Van Zyle (Illustrator) - $11.95