Sat, July 28
1:00 - 3:00 PM
Bookstore
Free

Foreign intrigue and fast-paced detective work—a double hit with two author signings
Foreign intrigue and fast-paced detective work—a double hit with two author signings.
Local author Erik Hanberg will be at A Book For All Seasons for his latest Arthur Beautyman mystery release, The Marinara Murders and if you missed Carolyn and Dennis Buckmaster's presentation on Friday for their book Healing, Romance and Revolution, you've got a second chance to speak with them about Harriet Holbrook Smith's life in China during Chaing Kia-shek's reign.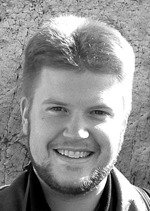 The Marinara Murders, by Erik Hanberg - $9.99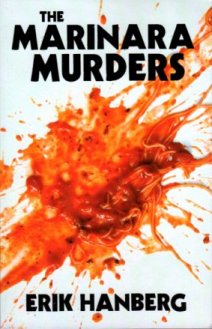 A grown man living in his mother's basement, disgraced detective Arthur Beautyman knows his life has fallen off a cliff. But that doesn't mean he has to be happy about his mother's solution to his woes: volunteering him to solve a case for her favorite bridge partner. Oh, and to make matters worse, she wants to be his partner on the case as well ...
"You will not be disappointed." — The Book Diva's Reads
"A Very enjoyable read...hard to put down." — Miss Lynn's Books & More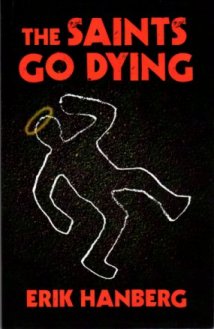 The Saints Go Dying, by Erik Hanberg - $9.99
Arthur Beautyman, a computer hacker turned detective, is hunting a serial killer targeting modern day saints. Against him is an unscrupulous reality TV show and a member of his own department, who doesn't know the hacker she's tailing is in the office next door. It's a deadly cat-and-mouse game set against the lights of Hollywood.
"Fasted paced...a likable lead detective...smart twists." — Booked Up
"Once you start it, you won't be able to put it down..." — Life in Review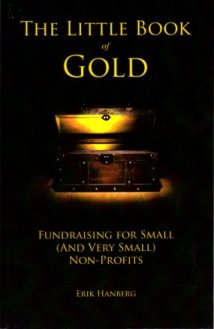 The Little Book of Gold, by Erik Hanberg - $14.99
The Little Book of Gold is dedicated to helping small (and very small) non-profits unlock their fundraising potential. Avoid common pitfalls and get tips on proven methods that work.
This short guide helps new Executive Directors, active board chairs, and other key staff in charge of fundraising to learn the basics of professional and sustainable fundraising. Geared specifically for non-profits with small and very small budgets (a few hundred thousand dollars a year down to the smallest budgets).
"It was a perfect primer for me as I prepare for a new role in my agency." — Anne Maack, Child Start, Wichita, Kansas
"A valuable contribution to our colleagues in the nonprofit world—especially those of us in smaller organizations that do not have dedicated fund development staff." — Jose Martinez, Executive Director, Food Bank of Yolo County, Yolo County, California
---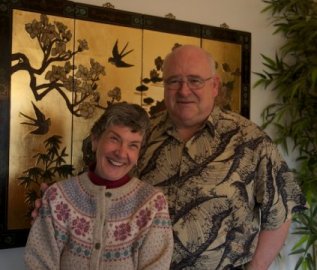 Healing, Romance and Revolution
In Healing, Romance and Revolution Dennis and Carolyn Buckmaster share actual letters from 1920's China written by a witty, perceptive, adventurous young nurse. History students and casual readers alike will be gripped as they travel back in time with this observant young American to a land embroiled in upheaval as Chaing Kia-shek undertakes his northern expedition.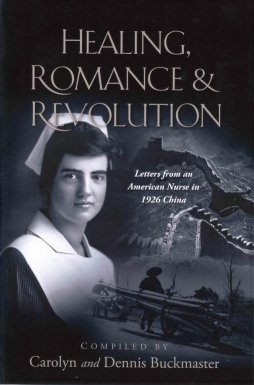 Harriet Holbrook Smith (1897-1990) lived a life of adventure, education, world travel, professional accomplishment, and wide friendships. "Hat," as she was known, was widely loved and respected during a long and full career in nursing, management, education and professional leadership. These letters reveal her compassion, wit, fearless attitude, and zest for life.
Healing, Romance and Revolution is a collection of Harriet's letters written 1926-1927 while with the "Yale in China" Program in Changsha, China. These years of huge cultural, political, and social change in China are keenly observed by a young woman in the midst of developing her self, worldview, and understanding of humanity.
The earliest letters reveal a young woman torn between staying home in America as a dutiful daughter assisting her father in his medical practice—she writes of dreading routine medical procedures and "rather stupid evenings"—or returning to China, where friends, students, and patients from a previous tour await, along with prospects of adventure. She makes her choice: China.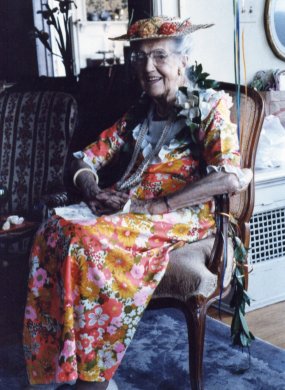 When Harriet arrives, Kuomintang forces and other warring factions initially seem just an annoyance; but life in China becomes progressively more dangerous. Radical students, unions, and anarchists disrupt the hospital. Stolen weekends of romance—Harriet wonders: should we marry?—alternate with floods, caring for wounded soldiers, and a rain of bullets striking Harriet's porch. "I saw history in the making," she writes. "Coming on the boat from Changsha...shots were fired at us, none came nearer than 1/4 mile according to the Captain. That was quite near enough."
Healing, Romance & Revolution unfolds a young woman's reflection of her times from her perspective. This story of adventure and inspiration embodies the reflections of a keen observer, gifted raconteur, prolific correspondent, charismatic leader, and seeker of truth.
About the Authors
Carolyn Buckmaster is the great-niece of letter-writer Harriet (aka Aunt Hat). Carolyn has worked in retail and special education and is a proud homemaker, mother and grandmother. Her husband Dennis Buckmaster worked in career guidance. Both enjoyed many hours in the company of Aunt Hat, admiring her wisdom and spell-bound by her stories. Following Harriet's death, Carolyn tracked down boxes of Harriet's letters and photos languishing in relatives' garages. Although reluctant to be known as "authors" except in a broad sense, Carolyn and Dennis admit to spending months on this labor of love: sorting and scanning photographs, deciphering handwriting, compiling, and editing. The result is a story compelling to history aficionados and casual readers alike.
Visit the website for more on Healing, Romance and Revolution Or connect on


Facebook.

Buy a SIGNED copy of Healing, Romance and Revolution - $17.95