Fri, Jul 13
7:00 - 9:00 PM
Barn Beach Reserve
Free

The Informed Gardener Blooms Again (Presentation)

Sat, Jul 14
1:00 - 3:00 PM
Book Store
Free

Informed Gardener Linda Chalker-Scott joins a panoply of innovative authors at our multi-author Book Buzz!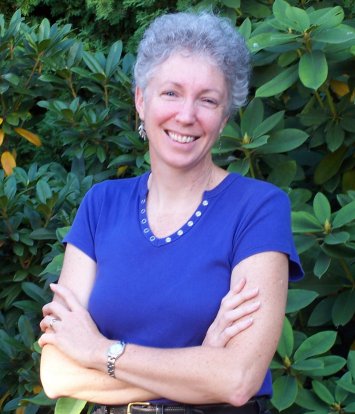 The Informed Gardener Blooms Again
The Informed Gardener Blooms Again picks up where The Informed Gardener left off, using scientific literature to debunk a new set of common gardening myths. Once again, Linda Chalker-Scott investigates the science behind each myth, reminding us that urban and suburban landscapes are ecosystems requiring their own particular set of management practices. The Informed Gardener Blooms Again provides answers to questions such as: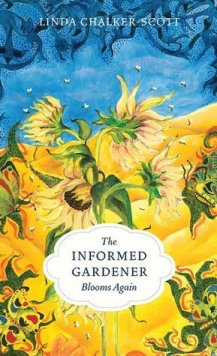 Is it more effective to spray fertilizers on the leaves of trees and shrubs than to apply it to the soil?
Will cedar wood chips kill landscape plants?
Should I use ladybugs in my garden as a form of pest control?
Does aerobically brewed compost tea suppress disease?
Should you avoid disturbing the root ball when planting?
Are organic products better or safer than synthetic ones?
What is the best way to control weeds-fabric or mulch?
Does giving vitamins to plants stimulate growth?
When is the best time to water in hot weather?
How can you differentiate good advice from bad advice?
The answers may surprise you. In her more than twenty years as a university researcher and educator in the field of plant physiology, Linda Chalker-Scott has discovered a number of so-called truths that originated in traditional agriculture and that have been applied to urban horticulture, in many cases damaging both plant and environmental health. The Informed Gardener Blooms Again, like The Informed Gardener, is based on basic and applied research from university faculty and landscape professionals, originally published in peer-reviewed journals.
After reading this book, you will:
Understand your landscape or garden plants as components of a living system
Save time (by not overdoing soil preparation, weeding, pruning, staking, or replacing plants that have died before their time)
Save money (by avoiding worthless or harmful garden products, and producing healthier, longer-lived plants)
Reduce use of fertilizers and pesticides
Assess marketing claims objectively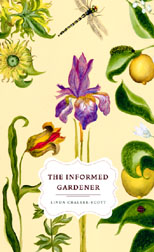 Every year Chalker-Scott receives hundreds of e-mails from around the world on these and related topics. Her advice, based on more than twenty years of experience in the field of plant physiology, has helped home gardeners, landscape architects, and nursery and landscape professionals to develop scientifically based sustainable landscaping practices.
Praise
"Buy this book and I guarantee you'll save money. Linda Chalker-Scott prunes the advertising hype behind many garden additives-Epsom salts, peat mulch, gypsum, water crystals, compost tea, and more. Her commonsense approach, heralding scientific rigor and challenging 'junk science' is a must read for every serious gardener." — Suzy Bales, author of Garden Bouquets and Beyond
"An essential tool in deciphering both eco-myths and advertising copy. It helped me to distinguish the greenwashing from the truly 'green.' And to be guided by actual research findings? What a concept!" — Susan Harris, author of Sustainable-Gardening.com and GardenRant.com
"Linda Chalker-Scott is a scientist with a mission—evidence-based gardening. Happily she is also the most interesting, entertaining, knowledgeable, and useful garden writer I've come across. Home gardeners will learn practices that are more effective, safer, and — believe me, this is no small thing—cheaper." — Constance Casey, former New York City Parks Department gardener and regular gardening and natural history contributor to Slate.com
About the Author
Linda Chalker-Scott is an urban horticulturist and associate professor at Puyallup Research and Extension Center, Washington State University. Her first book, The Informed Gardener, won the Best Book Prize from the Garden Writers Association. She is the editor and co-author of Sustainable Landscapes and Gardens, the Washington State editor of MasterGardener Magazine, and author of the online column "Horticultural Myths." She has a new blog at gardenprofessors.com.
Read a review at: http://www.gardenshowblog.com/dr-linda-chalker-scott/