Fri, Jul 27
7:00 - 8:00 PM
Leavenworth Library
Free

TGIF: open letters from 1920's China with Dennis and Carolyn Buckmaster as they share Healing, Romance and Revolution (Presentation)

Sat, Jul 28
1:00 - 3:00 PM
Bookstore
Free

Dennis and Carolyn Buckmaster sign Healing, Romance and Revolution (Book-bigning)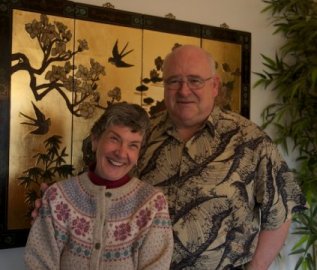 Healing, Romance and Revolution
In Healing, Romance and Revolution Dennis and Carolyn Buckmaster share actual letters from 1920's China written by a witty, perceptive, adventurous young nurse. History students and casual readers alike will be gripped as they travel back in time with this observant young American to a land embroiled in upheaval as Chaing Kia-shek undertakes his northern expedition.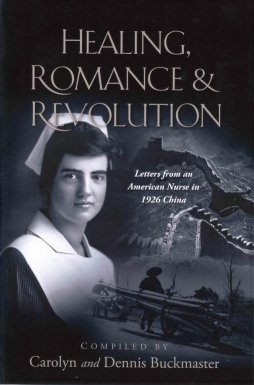 Harriet Holbrook Smith (1897-1990) lived a life of adventure, education, world travel, professional accomplishment, and wide friendships. "Hat," as she was known, was widely loved and respected during a long and full career in nursing, management, education and professional leadership. These letters reveal her compassion, wit, fearless attitude, and zest for life.
Healing, Romance and Revolution is a collection of Harriet's letters written 1926-1927 while with the "Yale in China" Program in Changsha, China. These years of huge cultural, political, and social change in China are keenly observed by a young woman in the midst of developing her self, worldview, and understanding of humanity.
The earliest letters reveal a young woman torn between staying home in America as a dutiful daughter assisting her father in his medical practice—she writes of dreading routine medical procedures and "rather stupid evenings"—or returning to China, where friends, students, and patients from a previous tour await, along with prospects of adventure. She makes her choice: China.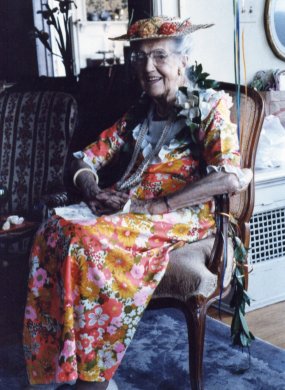 When Harriet arrives, Kuomintang forces and other warring factions initially seem just an annoyance; but life in China becomes progressively more dangerous. Radical students, unions, and anarchists disrupt the hospital. Stolen weekends of romance—Harriet wonders: should we marry?—alternate with floods, caring for wounded soldiers, and a rain of bullets striking Harriet's porch. "I saw history in the making," she writes. "Coming on the boat from Changsha...shots were fired at us, none came nearer than 1/4 mile according to the Captain. That was quite near enough."
Healing, Romance & Revolution unfolds a young woman's reflection of her times from her perspective. This story of adventure and inspiration embodies the reflections of a keen observer, gifted raconteur, prolific correspondent, charismatic leader, and seeker of truth.
About the Authors
Carolyn Buckmaster is the great-niece of letter-writer Harriet (aka Aunt Hat). Carolyn has worked in retail and special education and is a proud homemaker, mother and grandmother. Her husband Dennis Buckmaster worked in career guidance. Both enjoyed many hours in the company of Aunt Hat, admiring her wisdom and spell-bound by her stories. Following Harriet's death, Carolyn tracked down boxes of Harriet's letters and photos languishing in relatives' garages. Although reluctant to be known as "authors" except in a broad sense, Carolyn and Dennis admit to spending months on this labor of love: sorting and scanning photographs, deciphering handwriting, compiling, and editing. The result is a story compelling to history aficionados and casual readers alike.
Visit the website for more on Healing, Romance and Revolution Or connect on


Facebook.

Buy a SIGNED copy of Healing, Romance and Revolution - $17.95