Sat, July 14
1:00 - 3:00 PM
Free

A panoply of innovative authors at our July Book Buzz!
Enjoy wickedly funny true confessions by local author Mark Neher; Jess Steven Hughes' action packed debut historical novel set in ancient Rome; Jeanne Maththews' latest Dinah Pelerin mystery; a thoughtful look at well-functioning non-profit boards by Vaughn Sherman, and gardening facts sorted from fiction by horticulture expert Linda Chalker-Scott.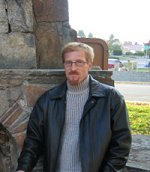 Saturday Morning Sins by Mark Neher - $13.95
Local author Mark Neher returns with a second witty look at life: Saturday Morning Sins. Fans of Neher's first book, Target Practice: My Life in the Bullseye will be delighted by this latest collection of stories from the self-confessed "high-functioning obsessive-compulsive Catholic boy."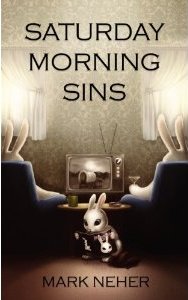 Holy cow! Is nothing sacred? Saturday Morning Sins is wicked funny with a twisted altar boy conscience. His stories cover: family, religion, alcoholic dolls, dirty deeds at Christmas and much more. Saturday Morning Sins is a work of classic narrative humor, easy to read, hard to put down. The stories are naughty, but nice, edgy and yet maintain a tone of innocence. David Sedaris fans should enjoy this book. These wicked funny confessions prove the author is unafraid to poke fun at everyone, especially himself. As you follow Mark's childhood and adult misadventures, you'll find yourself reflecting on your own.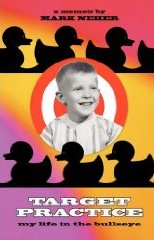 Target Practice, set in the 1960s and 70s, grabs you by your inner child and won't let go. It is written from that precious place where forgiveness takes hold and laughter is born.
So sad. So funny. Ridiculous but true. Mark Neher grew up in Washington State in the 60s and 70s. As a high functioning obsessive compulsive Catholic boy, he loved to cook, clean, camp and cause trouble.
---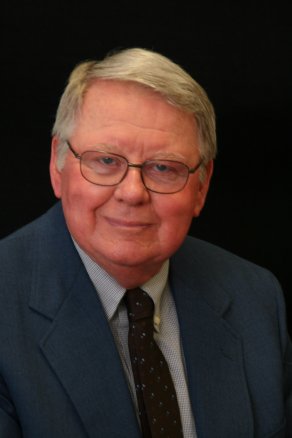 The Sign of the Eagle, by Jess Steven Hughes - $16.95
The Sign of the Eagle is a breathtaking historical novel of action and suspense set in the year 71 A.D. amid the exotic and vibrant streets of ancient Rome. Macha, the strong-willed daughter of a legendary Celtic British king and wife of the Roman tribune, Titus, is the only one who can prove her husband innocent of treason, solve the murders of two slaves who possessed information that could have exonerated Titus, and ultimately save the life of the Roman Emperor Vespasian.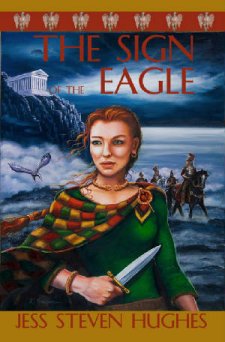 Vivacious and iron-willed, Macha undertakes a dangerous journey and fight for her life to evade assassins through the city's treacherous back alleys, notorious bath houses, and the awe-inspiring palaces of the Roman elite. With time running out to save her husband and the emperor from certain death, Macha can count on only two allies, the esteemed Senator Bassus-a family friend-and her faithful slave, a resolute and clever Moorish woman, Shafer.
Arrayed against Macha and Titus are the wealthy and wicked Pollia, once scorned as a bride by Titus, and Falco, a military tribune and womanizer, who offers to be Macha's protector once Titus is condemned and executed.
Join Macha in her quest to exonerate her husband...and discover the real threat against the Emperor...
The Sign of the Eagle made the Sunbury Press bestseller list for the month of April

Buy a SIGNED copy of The Sign of the Eagle by Jess Steven Hughes - $16.95
---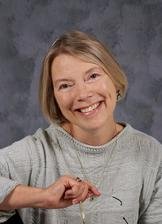 Bonereapers by Jeanne Matthews - $14.95
Jeanne Matthews returns with her latest Dinah Pelerin mystery: Bonereapers.
Hewed out of a frozen mountain six hundred miles from the North Pole, the Doomsday Seed Vault was designed to safeguard the earth's precious collection of seeds from rising sea levels, hurtling asteroids, nuclear holocaust, and every other conceivable disaster. But no fortress, however remote or carefully constructed, can protect against human corruption and men who have made it their business to gain control of the world's food supply.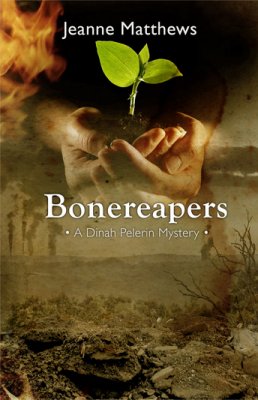 Dinah Pelerin had no idea when she left sunny Hawaii on an undercover fact-finding mission to the seed vault in Longyearbyen, Norway, that she would get a crash course in the politics of genetic engineering, or that she would become embroiled in the marital troubles of an American presidential candidate and his enigmatic, Norwegian-born wife. Or that a dead body would tumble out of the hotel sauna into her arms. With three U.S. senators, a powerful corporate CEO, a Norwegian minister—and herself—under suspicion, Dinah must untangle the knot of motives and pretenses before she is buried so deep she'll never see daylight again.
"Matthews's engaging third Dinah Pelerin mystery...takes the anthropologist—cum—amateur sleuth to the frozen Norwegian tundra.... If the bleak arctic winter isn't enough to chill Dinah to the bone, a couple of murders and an attempt on her life put the icing on that cake. Just the right amount of character development and plot twists," says Publishers Weekly
Fans of tropical islands and aboriginal culture will enjoy travelling with the irrepressible Dinah, first to Australia in Bones of Contention and then to Hawaii in Bet Your Bones. In Australia, Dinah must deal with crocodiles and poisonous snakes; her father's complicated past; her artist brother who believes himself possessed by the spirit of a snake god; her uncle's obsession with a woman he married but could never possess; an extended family seething with resentments; and a murdered man they all claim not to know. In Hawaii, Dinah's not too sure her best friend should get married on the lip of a volcano to a man she's known only six weeks. Add in questionable real estate deals, sacred bones, buckets of blood, a blackmailer stalking the groom, and even Pele the fire goddess, and it seems the stakes can't get any higher. When a member of the wedding party is shoved into molten lava, all bets are off.
Author Jeanne Matthews, born and raised in Georgia, studied journalism and has worked as a copywriter, English and drama teacher, and a paralegal. She and her husband live in Renton, Washington. Learn more at www.jeannematthews.com.
---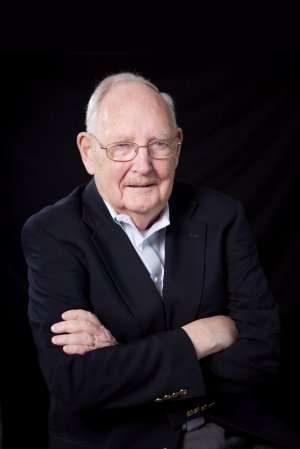 Walking the Board Walk: Secrets of an Enjoyable Nonprofit Board Experience, by Vaughn Sherman - $12.95
Vaughn Sherman shares secrets of success in: Walking the Board Walk: Secrets of an Enjoyable Nonprofit Board Experience
Vaughn Sherman has thoroughly enjoyed many years of service to nonprofits and now shares his expertise to bring success and satisfaction back to nonprofit board service and governance. His book is essential reading for members of nonprofit boards and community groups of all sizes and specialties. Nonprofit boards and groups—such as those that support PTAs, little leagues, neighborhood councils, fundraising dinners and auctions—fulfill vital functions on which we all rely. When a nonprofit is not functioning well, everyone suffers. Rather than a set of instructions about how to organize and manage a nonprofit board, Vaughn Sherman covers those areas that will turn around poor board performance and dissatisfaction. Sherman offers valuable suggestions for: solving personality conflicts between members; coming to an agreement when board members are split; recruiting a diverse board; establishing an open stream of communication and respect; and more.
"Vaughn Sherman knows how to 'walk the board walk.' His many years of experience being on boards and conducting board trainings come through in this handy and practical guide," says Dr. Cindra Smith, author of Trusteeship in Community Colleges.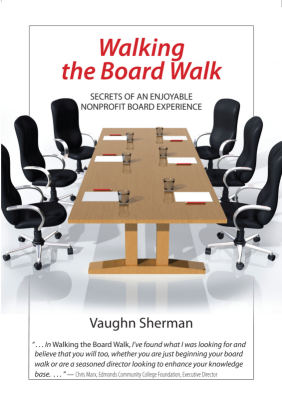 "In Walking the Board Walk, I've found what I was looking for and believe that you will too, whether you are just beginning your board walk or are a seasoned director looking to enhance your knowledge base," says Chris Marx, Executive Director of Edmonds Community College Foundation.
Vaughn Sherman was born and educated in Seattle, Washington, He has enjoyed several careers. After working as a fisheries biologist in Alaska and Washington State, he was recruited by the CIA and served more than twenty years, mostly abroad. After taking early retirement, Vaughn became involved in numerous community activities, mostly involving the governance of non-profit agencies and community colleges. He has published three books dealing with the management of non-profits. A certified mediator, he is a volunteer with the Dispute Resolution Center of Snohomish, Island and Skagit Counties. He and his wife, Jan, now enjoy a northwest life with their large extended family.

Buy a SIGNED copy of Walking the Board Walk: Secrets of an Enjoyable Nonprofit Board Experience by Vaughn Sherman - $12.95
---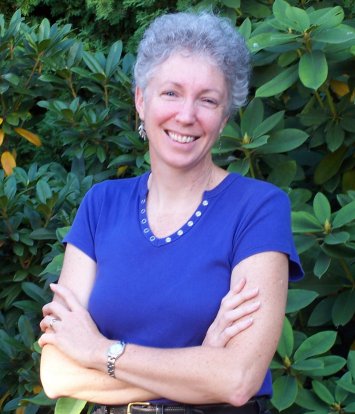 The Informed Gardener Blooms Again by Linda Chalker-Scott - $18.95
The Informed Gardener Blooms Again picks up where The Informed Gardener left off, using scientific literature to debunk a new set of common gardening myths. Once again, Linda Chalker-Scott investigates the science behind each myth, reminding us that urban and suburban landscapes are ecosystems requiring their own particular set of management practices. The Informed Gardener Blooms Again provides answers to questions such as: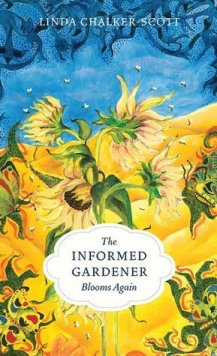 Is it more effective to spray fertilizers on the leaves of trees and shrubs than to apply it to the soil?
Will cedar wood chips kill landscape plants?
Should I use ladybugs in my garden as a form of pest control?
Does aerobically brewed compost tea suppress disease?
Should you avoid disturbing the root ball when planting?
Are organic products better or safer than synthetic ones?
What is the best way to control weeds-fabric or mulch?
Does giving vitamins to plants stimulate growth?
When is the best time to water in hot weather?
How can you differentiate good advice from bad advice?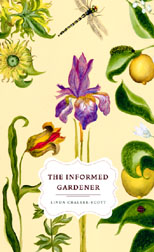 The answers may surprise you!
Linda Chalker-Scott is an urban horticulturist and associate professor at Puyallup Research and Extension Center, Washington State University. Her first book, The Informed Gardener, won the Best Book Prize from the Garden Writers Association. She is the editor and co-author of Sustainable Landscapes and Gardens, the Washington State editor of MasterGardener Magazine, and author of the online column "Horticultural Myths." She has a new blog at gardenprofessors.com.