Fri, Jul 20
7:00 - 8:00 PM
Leavenworth Library
Free

TGIF: Plunge into The Emerald Storm with best-selling author William Dietrich (Presentation)

Sat, Jul 21
1:00 - 3:00 PM
Bookstore
Free

Acclaimed William Dietrich signs his breathless new adventure, The Emerald Storm (Book-signing)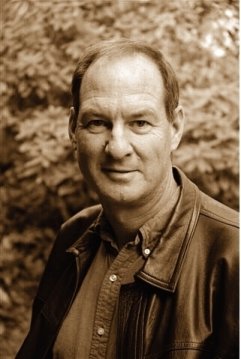 The Emerald Storm
Dietrich's swashbuckling adventure The Emerald Storm follows hard on the heels of his acclaimed thriller Blood of the Reich—with Dietrich's trademark impeccable historical setting and detail. "A breathlessly exciting adventure, as fast-paced as an Indiana Jones movie and just about as entertaining," says a Booklist Starred Review.
The fifth adventure of Dietrich's beloved rascal Ethan Gage. Ethan dreams of retiring quietly with his wife and young son—a retirement financed by an emerald stolen from the Pasha of Tripoli. But after meeting Napoleon in Paris, he finds himself pursued by a renegade policeman and thrown into alliance with British agents. Now he must rescue the "Black Spartacus" of Haiti from a French alpine prison.Naturally things go from bad to worse. At stake are Aztec secrets of flight, a fabled treasure, and the chance to turn the tide of war between England and France. On a Carribean sugar isle, Ethan finds himself at pivotal point in the slave revolt.
Fast-paced and informative, the novel illuminates colonial sugar plantation life, slavery, and the first successful slave revolt in history.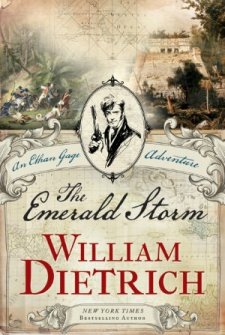 Praise
"A breathlessly exciting adventure, as fast paced as an Indiana Jones movie and just about as entertaining." — Booklist starred review
"Dietrich's fifth entertaining Napoleon-era thriller starring Ethan Gage...(an) amusing swashbuckler." — Publisher's Weekly
"A tale filled with rascally derring-do." — Kirkus
"This fifth entry in the entertaining exploits of the highly educated, morally ambiguous, and sometimes very deadly American frontiersman is a tale of high adventure, written with tongue firmly in check, and meant to be enjoyed and not critiqued." — Library Journal
"A whirl of adventure, international diplomacy and vivid political commentary...a wonderful romp through a complicated period of history." Barbara Lloyd McMichael, Bellingham Herald
Read an interview with Dietrich on this book.
---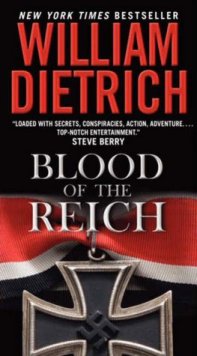 Blood of the Reich
In 1938, Reichsfuhrer SS Heinrich Himmler sends a team of Nazi scholar-warriors to Tibet in search of a legendary energy force that will help Germany conquer the world.
In present-day Seattle, software publicist Rominy Pickett is shadowed in a Safeway store by a handsome but mysterious stranger who tackles her just before her car blows up.
Back in 1938 New York, museum zoologist Benjamin Hood is recruited by the American government to intercept his old colleague and enemy on the Tibetan plateau.
These are the story threads that will come together in a shattering modern climax at the CERN supercollider, or atom smasher, outside Geneva. This is a novel that hurtles the reader around the world, with Japanese strafing attacks, Communist bandits, a German SS castle, a lost city, and an abandoned cabin and mine in Washington's Cascade Mountains. The central link is 29-year-old Rominy, an innocent dragged into a monstrous plot because she holds the future of the world in her veins.
This stand-alone book differs in tone from Dietrich's Ethan Gage series: more tension, less humor, and a constant quest for identity. Are people really who say they are? Who can be trusted? Are some groups "chosen"? It explores the Nazi ideas of social Darwinism, and our own era of disunity and tribalism.
This is also a story of individual courage and daunting challenges as the ingenuity and reach of a neo-Nazi movement becomes apparent. Who can stand against implacable evil? Blood of the Reich is one of Dietrich's most exciting, evocative books yet.
Praise
"I don't miss a William Dietrich book—and neither should you. Blood of the Reich showcases his best skills, marrying riveting historical set pieces to a modern, taut thriller. Evocative and deadly, bloody and harrowing, this book left me breathless and churning through the last pages until its jaw-dropping climax. Not to be missed." — James Rollins, New York Times bestselling author of The Devil Colony
"Blood of the Reich is something new for William Dietrich. A foray into the modern world of the international thriller—loaded with secrets, conspiracies, action, adventure—but with all of the rich scope and history we've come to expect from a Dietrich book. Clearly, this one has it all, along with a super ending and a satisfying 'so what' to the historical web from which the tale is so skillfully woven. Top-notch entertainment." — Steve Berry, New York Times bestselling author of The Jefferson Key
"Dietrich has created a wonderful web of intrigue, using history, vibrantly depicted settings, and great character development that leaves the reader unsure of whom to trust until the very end. Fans of "Raiders of the Lost Ark" and other thrilling tales of historic and scientific adventure will definitely add this to their holds list." — Library Journal
"A master at blending accurate historical fact with fictitious love and war storytelling.... For readers who find history books dull and dry, Dietrich has the antidote." — Seattle Times
"Plenty of chases, deadly confrontations, and startling revelations keep the pages turning." — Publisher's Weekly
"A barnstorming novel that sets its sights high and never fails to deliver...It would make one hell of a great film." — New York Journal of Books
About the Author
William Dietrich, New York Times bestselling author and Pulitzer-winning journalist, has written fifteen books, including historical thrillers that have sold into thirty-one languages. He has also authored prize-winning Northwest environmental texts (Final Forest, Northwest Passage, and Natural Grace). Dietrich grew up near Puget Sound in the shadow of Mount Rainier. Working as a journalist, he has circled the globe, but always returned to the Pacific Northwest. He has been a Nieman Fellow at Harvard University and won reporting and study fellowships from the National Science Foundation, Woods Hole Microbiological Institute, and Scripps. Dietrich lives in Washington state with his wife, is blessed by two daughters and four grandchildren, and when not writing enjoys reading, hiking, sailing, and travel. Learn more at williamdietrich.com