Sat, August 18
1:00 - 3:00 PM
Free

Meet three diverse authors, win prizes, have fun! (Book Buzz)
Humor, thrills and chills: another fabulously diverse mix of authors graces August's Book Buzz.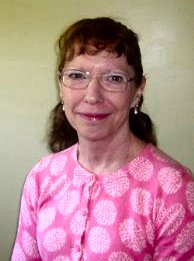 Belly Button Blues: Reflections by Teresa Lee Wendel - $12.95
Bewildering secrets and perplexing mysteries are probed by eight wily waifs who wander the environs of Jennings Road. Because competent adults neither planned nor presided over their outings, they had the swaggering confidence and the run of the neighborhood that was the birthright of their generation. They engaged in every manner of mischief. They took life threatening risks. They never thought of consequences. There were no safety nets.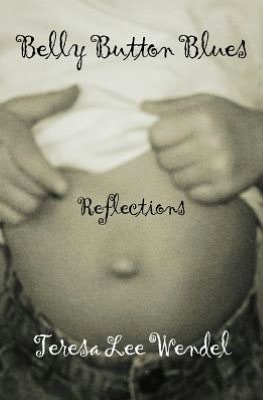 Leo, handyman and moonshine distiller, dispatched outrageous and appalling newsflashes. The gone astray garb beneath Opal's dress was just the beginning of her fashion blunders. Emmett, an aged, wrinkled relic, was fond of solitude, strong drink, and scratchy whiskers. Violet divulged details about her dates and the wily ways of young men. The mysterious Basil had joined the navy, joined the circus, or joined a religious order. Whether it was a solitary shoe, a broken toaster, or a pan of burnt brownies, if Gram didn't know where to put it, it got tossed into her back bedroom.
The candid reflections in Belly Button Blues regarding siblings, friends, and adults are fanciful, funny and sometimes wise. The cast of characters in these essays will make you laugh out loud from beginning to end.
About the Author
Teresa Wendel lives in Wenatchee, WA with her husband Kurt. Her essays and short stories have appeared in national, regional, and local magazines and newspapers.
Buy a SIGNED copy of Belly Button Blues: Reflections by Teresa Lee Wendel - $12.95
---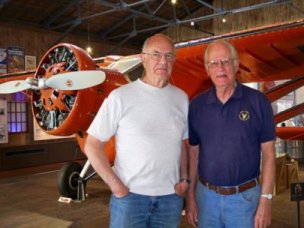 One Chance for Glory: First Nonstop Flight Across the Pacific, by Edward T. Heikell and Robert L. Heikell - $16.95
Most people are familiar with Charles Lindbergh's famous transatlantic flight but most have never heard of Clyde Pangborn. Pangborn's transpacific flight occurred only four years after Lindbergh's but covered half again as much distance. One Chance for Glory tells the story of Clyde Pangborn and Hugh Herndon, Jr. who were the first to fly across the Pacific, nonstop, in 1931—an achievement that hadn't been duplicated until after World War II.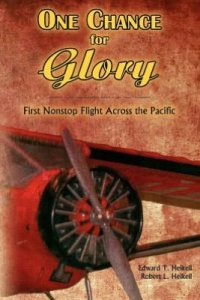 In those days, airplanes were not built to fly that far but with the combined attributes of flying skill, guts, airplane stunt experience, aeronautical smarts and luck, they made it. They departed Sabishiro Beach near Misawa, Japan with a system (unknown to the Japanese) that would eject their landing gear over the ocean at the appropriate time. This required a belly landing, which they did on a dirt strip carved out of the sagebrush near Wenatchee, Washington. The trip was one thrill after another.
Pangborn played a key role in making a non-stop 5500-mile Pacific Ocean crossing and has received nearly zero recognition for his accomplishment. During the crossing, Pangborn had to slip outside at night in the icy cold to make repairs at 17,000 feet.
His co-pilot was Hugh Herndon, Jr. who had marginal flying experience. He was taught to fly in a private school in France and had very little practical knowledge about aviation or navigational skills. What he did have that Clyde needed was the financial backing of his mother. If Hugh could be trained to be a worthy co-pilot, Clyde would have all of the ingredients he would need to continue his career as an aviator.
The custom airplane that they bought was a modified version of the Bellanca Sky Rocket. It was not a fast airplane, but was known to be very reliable, had long-range capability and a strong engine and big wing to get heavy fuel loads out of short unimproved fields. While its specified limits were well established, using it to cross the Pacific Ocean was not part of the design criteria. Whenever the specifications were violated, they would have to rely on Clyde Pangborn's knowledge, which was referred to as the "Pangborn Factors."
Clyde Pangborn and Hugh Herndon took off from Sabishiro Beach, Misawa, Aomori, in Japan on October 4, 1931. From the moment they took off the flight was plagued by problems, but they managed to land safely at Fancher Field in Wenatchee, Washington, forty one hours and fifteen minutes after take-off.
About the Authors
Edward (Ted) Heikell and Robert (Bob) Heikell are brothers born in Yakima, Washington and raised in Wapato, Washington, about 70 miles south west of the town of Wenatchee. Ted was born in 1938, graduated from Wapato High School and later from the University of Washington with a Bachelors degree in Aeronautical Engineering.
Bob was the oldest of five Heikell children and was born in 1933, graduated from the Wapato High School and then went on to obtain his Education Degrees at the Central Washington College of Education in Ellensburg, Washington.
Buy a SIGNED copy of One Chance for Glory: First Nonstop Flight Across the Pacific by Edward T. Heikell and Robert L. Heikell - $16.95
---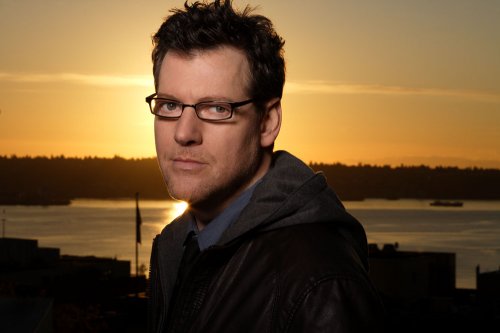 TERRIFIED by Kevin O'Brien - $9.99
Everyone thinks she's dead, but Lisa Swann has disappeared to escape her sadistic husband, Glenn. When a woman's severed body parts are found near their home in suburban Chicago. Glenn is convicted for his wife's murder.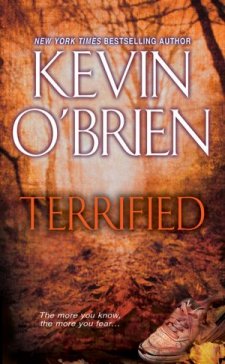 Two thousand miles away in Seattle, Lisa discovers she's pregnant. If she comes forward to exonerate her abusive husband, she'll put her unborn child in danger. So Lisa becomes Megan Keeslar. With her new identity, Megan builds a life for herself and her son, Josh. But Megan never forgets that she's a fugitive. Someone won't let her forget. Is he behind the rash of grisly "Garbage Bag" murders in the Seattle area? Is he the one sending her strange emails and following her son around at school? Shortly after Glenn's release from prison, the unthinkable happens. Someone breaks into Megan's home, savagely beats her, and abducts Josh.
To save her son, she must put herself at the mercy of a cunning maniac. Megan thought she knew fear, but her nightmare has just begun.
For more books by Kevin O'Brien check out his ABFAS page.
About the Author
Before his thrillers landed him on the New York Times bestseller list, Kevin O'Brien was a railroad inspector who wrote novels at night. He grew up on Chicago's North Shore, studied journalism at Marquette University in Milwaukee. He moved to Seattle in 1980. Kevin is one of the Seattle 7 Writers, a collective of best selling author's, dedicated to supporting literacy, writing and education. He is hard at work on his 14th novel.