Events
|
Top 10
|
What's Hot
|
Community
|
New Reviews
|

Wed, Dec 7 6:00 - 8:00 PM
Sun, Dec 11 Noon - 4:00 PM
Sat, Dec 17 or Sun, Dec 18 Noon - 4:00 PM
Bookstore
Free

Four Fabulous Opportunities to Meet the Author of Savoring Leavenworth!
Meet regional wine-pairing author Morgan Fraser, author of Savoring Leavenworth and Savoring Chelan (Book-signing)

Savoring Leavenworth, a wine-pairing cookbook from our own Wenatchee River Valley. Morgan Fraser follows up her exquisite Savoring Chelan, with her latest release—Savoring Leavenworth, a wine-pairing cookbook for Leavenworth and the Wenatchee River Valley. Savoring Leavenworth pairs wines from the Leavenworth area with recipes from local chefs and cooks, winery owners and winemakers. Again enlisting the help of photographer Richard Uhlhorn and watercolor artist Kerry Siderius, Fraser's new release showcases all new recipes paired with area wines. Fraser thanks Joanne and Alex Saliby and many other local chefs and winemakers for their expertise and contributions.

Click here to learn more...
Buy a SIGNED copy of Savoring Leavenworth - $34.95

Fri, Jan 20
7:00 - 8:00 PM
Leavenworth Library
Free

Breaking the Code: You Can Write Your Family History. A presentation by Karen Fisher-Alaniz (Presentation)

Sat, Jan 21
1:00 - 3:00 PM
Bookstore
Free

Karen Fisher-Alaniz signs Breaking the Code: A Father's Secret, a Daughter's Journey, and the Question That Changed Everything (Book-signing)

Karen says: "Everyone has a story and every story matters. I can't tell you how many times someone has told me a bit about their loved one and then said, 'They're gone now. I wish I'd written those stories down.' We're waiting for the perfect time—when the kids are grown or when life isn't so crazy. But time can run out and for some, their stories will be gone forever. I like to say of family history writing, 'If not you, who? If not now, when?'"

Karen Fisher-Alaniz was propelled into her own project when, on his 81st birthday, without explanation, her father placed two weathered notebooks on her lap. Thus began an amazing, sometimes difficult, yet ultimately healing journey—one taken by a father and daughter who thought they knew each other—as they became newly bound in ways that transcended age and time.

Click here to learn more...
Buy a SIGNED copy of Breaking the Code: A Father's Secret, a Daughter's Journey, and the Question That Changed Everything - $14.99

ABFAS November Top 10 Best-Sellers...

| | | | | |
| --- | --- | --- | --- | --- |
| | | | | |
| | | | | #5 - Inheritance (Inheritance Cycle Series #4) by Christopher Paolini |
| | | | | |
| | #7 - National Espionage, Rescue, and Defense Society (N.E.R.D.S. Series #1) by Michael Buckley | #8 - The Son of Neptune (Heroes of Olympus Series #2) by Rick Riordan | #9 - In the Company of Crows and Ravens by John M. Marzluff and Tony Angell | #10 - Cabin Fever (Diary of a Wimpy Kid Series #6) by Jeff Kinney |

It's Starting to Look a Lot Like Christmas!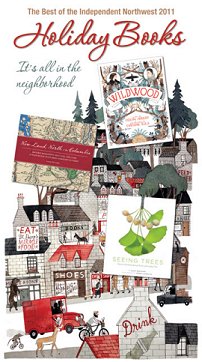 Did you get your Book For All Seasons Holiday Book Catalog? The Best of the Independent Northwest 2011 is packed with fabulous Christmas and Chanukah ideas for all those special somebodies in your life.
It's a party! Elegant refreshments, friends, new and old, frivolity, festivity, and conversations with a variety of great authors. Enjoy a cup of holiday cheer with us at our holiday party Wednesday Dec 7, 6-8 pm.
Learn more here...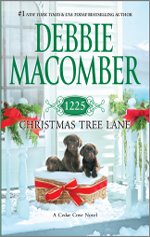 Debbie Macomber has a new Cedar Cove Christmas story to share! A basket of puppies left on a doorstep, mischievous daughters with secret schemes, and more mean that surprises are on the way... schemes will go awry... and more than one romance will have a happy ending. We have personally autographed copies!
Buy a SIGNED copy of 1225 Christmas Tree Lane - $16.95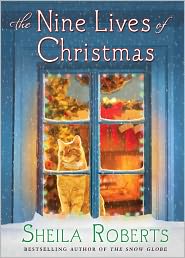 From best-selling Sheila Roberts comes a wonderful new Christmas story: The Nine Lives of Christmas. "[Sheila's] books [are] like a delightful visit with a treasured friend," says Susan Wiggs. "I read her books and come away inspired, hopeful, and happy," says Debbie Macomber. In The Nine Lives of Christmas a cat, a firefighter, and a shy woman discover their very own Christmas magic. Personally autographed copies!
Buy a SIGNED copy of The Nine Lives of Christmas - $14.99
Cook up Something Special for Christmas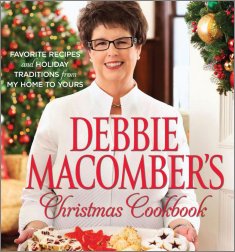 Cook up something special for Christmas with an autographed copy of Debbie Macomber's Christmas Cookbook. Debbie delights in Christmas! Here she shares more than one hundred favorite holiday recipes, as well as easy-to-follow instructions for crafts, decorations and gift wrapping—everything you need to create a beautiful and festive holiday. Best of all, Debbie includes personal thoughts and reminisces about traditions past and present.
Buy Debbie Macomber's Christmas Cookbook - $29.95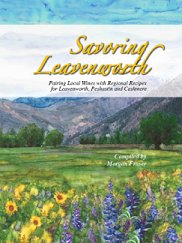 Savoring Leavenworth: pairing local wines with regional recipes for Leavenworth, Peshastin and Cashmere. We have personally autographed copies: the perfect gift for the wine-lover and food-fancier in your life, whether they live near or far.
Buy a SIGNED copy of Savoring Leavenworth - $34.95
Novel Teas and Sipping Chocolate

Chilly weather, a hot drink, and a favorite book. Wouldn't it be love-el-ly! "You can't get a cup of tea big enough or a book long enough to suit me," says CS Lewis—one of the literary tags you'll enjoy in bag ladies novel tea. Learn more here...
Sipping Dreams sipping chocolate. Made with 72% dark chocolate. Simply delightful! Learn more here...
E-books
Make A Book For All Seasons your e-bookstore too! Thousands of titles, fabulous prices, download onto any adobe-compatible e-reader. With our e-book service, you can easily build an on-line network of e-bookish friends, to discuss your new books with.
Here are a few of the great deals to be found: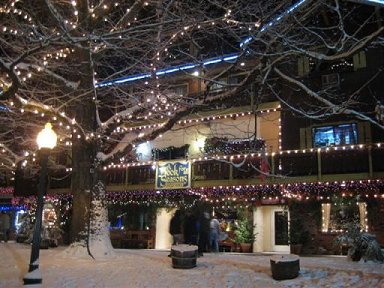 New! A Locals-Only Christmas Lighting
Enjoy holiday cheer and celebration free from traffic and hassles.
Thursday December 1st Leavenworth kicks off its first annual local's night Christmas lighting! Join the fun at 4 pm, with entertainment and hot drinks in the gazebo. Songs, processional, countdown and lighting happen close to 5 pm. A Book For All Seasons and many other stores will be open that evening in case you wish to warm up, browse, and get a mellow head-start on your holiday shopping.
Journey Your Artist's Way With a Supportive Group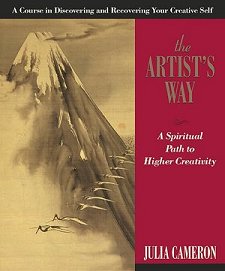 Two Artist's Way groups are beginning, and interested writers and artists are invited to join. The Artist's Way: a spiritual path to higher creativity is Julia Cameron's beloved book on the creative process. This international bestseller has inspired millions through its hundreds of effective exercises and activities laid out in a twelve-week journey.
Faith Lutheran Church is beginning an Artist's Way group led by Heather Murphy. Contact Leavenworth's Faith Lutheran Church for information.
Momi Palmieri is beginning a writer's group based on the Artist's Way. Contact momi.palmieri@yahoo.com for more information.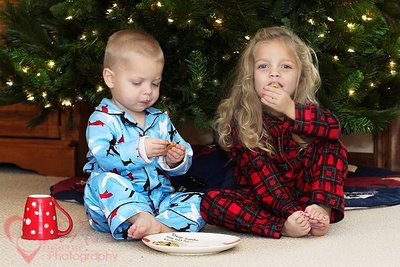 Ho Ho Ho! PJs, Milk and Cookies.
Pajama party! Kids of all ages are invited to Leavenworth Library's Christmas party, 6 pm, December 15. Enjoy photos with Father Christmas, milk and cookies, story time, and a special surprise for each child to take home.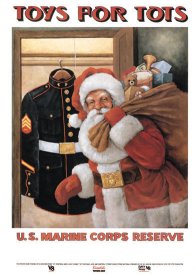 Toys for Tots
A Book For All Seasons is once again a collection location for your Toys for Tots gift donations. Place new, unwrapped toys or books into the collection box in our foyer and make a child's holiday season brighter.
Learn more about Toys for Tots here: http://www.toysfortots.org/

What's New? What's Hot Off The Press? What's Just Been Released?
Fiction | Non-Fiction | Young Adult | Early Grades & Picture Books |
Fiction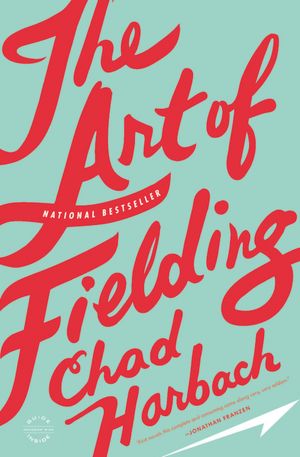 The Art of Fielding by Chad Harbach $25.99
At Westish College, a small school on the shore of Lake Michigan, baseball star Henry Skrimshander seems destined for big league stardom. But when a routine throw goes disastrously off course, the fates of five people are upended.
Henry's fight against self-doubt threatens to ruin his future. College president Guert Affenlight, a longtime bachelor, has fallen unexpectedly and helplessly in love. Owen Dunne, Henry's gay roommate and teammate, becomes caught up in a dangerous affair. Mike Schwartz, the Harpooners' team captain and Henry's best friend, realizes he has guided Henry's career at the expense of his own. And Pella Affenlight, Guert's daughter, returns to Westish after escaping an ill-fated marriage, determined to start a new life.
As the season counts down to its climactic final game, these five are forced to confront their deepest hopes, anxieties, and secrets. In the process they forge new bonds, and help one another find their true paths. Written with boundless intelligence and filled with the tenderness of youth, The Art of Fielding is an expansive, warmhearted novel about ambition and its limits, about family and friendship and love, and about commitment—to oneself and to others.
"Chad Harbach makes the case for baseball, thrillingly, in his slow, precious and altogether excellent first novel...If it seems a stretch for a baseball novel to hold truth and beauty and the entire human condition in its mitt, well, The Art of Fielding isn't really a baseball novel at all, or not only." — The New York Times Book Review
"The Art of Fielding is not only a wonderful baseball novel... it's also a magical, melancholy story about friendship and coming of age that marks the debut of an immensely talented writer. Mr. Harbach…has the rare abilities to write with earnest, deeply felt emotion without ever veering into sentimentality, and to create quirky, vulnerable and fully imagined characters who instantly take up residence in our own hearts and minds... every bit as entertaining as it is affecting." — The New York Times
"this highly enjoyable and intelligent novel offers several coming-of-age tales set against the background of an exciting and convincing baseball drama. Harbach paints a humorous and resonant portrait." — Library Journal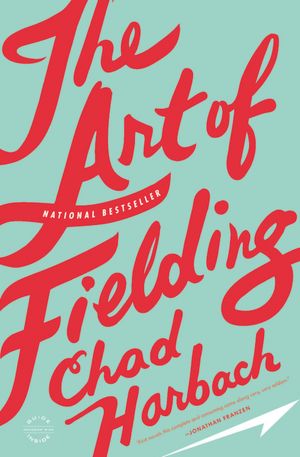 Buy The Art of Fielding (hardcover) by Chad Harbach - $25.99
Buy The Art of Fielding (eBook) - 12.99
Fiction

1Q84 By Haruki Murakami $30.50
The year is 1984 and the city is Tokyo.
Following a taxi driver's enigmatic suggestion, a woman (Aomame) begins to notice puzzling discrepancies in the world around her. Aomame realizes she has entered a parallel existence, which she calls 1Q84 — "Q is for 'question mark.' A world that bears a question." Meanwhile, aspiring writer Tengo takes on a suspect ghostwriting project. He becomes so wrapped up with the work and its unusual author that, soon, his previously placid life begins to come unraveled.
As Aomame's and Tengo's narratives converge over the course of this single year, we learn of the profound and tangled connections that bind them ever closer: a beautiful, dyslexic teenage girl with a unique vision; a mysterious religious cult that instigated a shoot-out with the metropolitan police; a reclusive, wealthy dowager who runs a shelter for abused women; a hideously ugly private investigator; a mild-mannered yet ruthlessly efficient bodyguard; and a peculiarly insistent television-fee collector.
A love story, a mystery, a fantasy, a novel of self-discovery, a dystopia to rival George Orwell's—1Q84 is Haruki Murakami's most ambitious undertaking yet: an instant best seller in his native Japan, and a tremendous feat of imagination from one of our most revered contemporary writers.
"Murakami is like a magician who explains what he's doing as he performs the trick and still makes you believe he has supernatural powers . . . But while anyone can tell a story that resembles a dream, it's the rare artist, like this one, who can make us feel that we are dreaming it ourselves." — The New York Times Book Review
"Murakami's trademark plainspoken oddness is on full display in this story of lapsed childhood friends Aomame and Tengo, now lonely adults in 1984 Tokyo, whose destinies may be curiously intertwined. Aomame is a beautiful assassin working exclusively for a wealthy dowager who targets abusive men. Meanwhile Tengo, an unpublished writer and mathematics instructor at a cram school, accepts an offer to write a novel called Air Chrysalis based on a competition entry written by an enigmatic 17-year-old named Fuka-Eri. Fuka-Eri proves to be dangerously connected to the infamous Sakigake cult, whose agents are engaged in a bloody game of cat-and-mouse with Aomame. Even stranger is that two moons have appeared over Tokyo, the dawning of a parallel time line known as 1Q84 controlled by the all-powerful Little People... Murakami's fans know that his focus has always been on the quiet strangeness of life, the hidden connections between perfect strangers, and the power of the non sequitur to reveal the associative strands that weave our modern world. 1Q84 goes further than any Murakami novel so far, and perhaps further than any novel before it, toward exposing the delicacy of the membranes that separate love from chance encounters, the kind from the wicked, and reality from what people living in the pent-up modern world dream about when they go to sleep under an alien moon." — Publisher's Weekly

Buy 1Q84 by Haruki Murakami - $30.50
Non-fiction

Blue Nights by Joan Didion $25.00
From one of our most powerful writers, a work of stunning frankness about losing a daughter. Richly textured with bits of her own childhood and married life with her husband, John Gregory Dunne, and daughter, Quintana Roo, this new book by Joan Didion examines her thoughts, fears, and doubts regarding having children, illness, and growing old.
Blue Nights opens on July 26, 2010, as Didion thinks back to Quintana's wedding in New York seven years before. Today would be her wedding anniversary. This fact triggers vivid snapshots of Quintana's childhood—in Malibu, in Brentwood, at school in Holmby Hills. Reflecting on her daughter but also on her role as a parent, Didion asks the candid questions any parent might about how she feels she failed either because cues were not taken or perhaps displaced. "How could I have missed what was clearly there to be seen?" Finally, perhaps we all remain unknown to each other. Seamlessly woven in are incidents Didion sees as underscoring her own age, something she finds hard to acknowledge, much less accept.
Blue Nights—the long, light evening hours that signal the summer solstice, "the opposite of the dying of the brightness, but also its warning"—like The Year of Magical Thinking before it, is an iconic book of incisive and electric honesty, haunting and profoundly moving.
"a beautiful condolence note to humanity about some of the painful realities of the human condition ...The marvel of Blue Nights is that its 76-year-old, matchstick-frail author has found the strength to articulate her deepest fears—which are fears we can all relate to." — The Washington Post
"Ms. Didion's heartbreaking new book... is a searing inquiry into loss and a melancholy meditation on mortality and time." — The New York Times
"honest, unflinching, necessarily solipsistic and, in the way of these things, self-lacerating... it is exemplary... most profound, and most provocative." — The New York Times Book Review
"When we talk about mortality we are talking about our children," [Didion] writes, groping her way backward through painful memories ...Yet Didion continually demonstrates her keen survival instincts, and her writing is, as ever, truculent and mesmerizing, scrutinizing herself as mercilessly as she stares down death." — Publishers Weekly
One of the strongest voices in American letters, Joan Didion has made her mark with fiercely intelligent novels (Play It As It Lays, A Book of Common Prayer), insightful nonfiction (Salvador, Political Fictions), and screenplays co-written with her late husband, John Gregory Dunne (Panic in Needle Park, Up Close and Personal). Didion has alternated between novels and nonfiction, proving herself a wry and astute observer of America's shifting political and cultural landscape. Written nearly a decade apart, her two essay collections Slouching Towards Bethlehem (1968) and The White Album (1979) are considered classics of 1960s counterculture.
The Year of Magical Thinking, Didion's spellbinding memoir of bereavement, showcases the spare, elegant prose that has become a hallmark of her work. This elegiac, personal, and affecting book became a huge bestseller, received a National Book Award and was made into a successful Broadway play starring Vanessa Redgrave.

Buy Blue Nights by Joan Didion - $25.00
Non-fiction

A History of the World in 100 Objects By Neil MacGregor $45.00
From the renowned director of the British Museum, a kaleidoscopic history of humanity told through things we have made.
When did people first start to wear jewelry or play music? When were cows domesticated and why do we feed their milk to our children? Where were the first cities and what made them succeed? Who invented math-or came up with money?
The history of humanity is a history of invention and innovation, as we have continually created new items to use, to admire, or to leave our mark on the world. In this original and thought-provoking book, Neil MacGregor, director of the British Museum, has selected one hundred man-made artifacts, each of which gives us an intimate glimpse of an unexpected turning point in human civilization. A History of the World in 100 Objects stretches back two million years and covers the globe. From the very first hand axe to the ubiquitous credit card, each item has a story to tell; together they relate the larger history of mankind-revealing who we are by looking at what we have made.
Handsomely designed, with more than 150 color photographs throughout the text, A History of the World in 100 Objects is a gorgeous, thoughtful, thought-provoking history.

Buy A History of the World in 100 Objects By Neil MacGregor - $45.00
Young Adult

Wildwood: The Wildwood Chronicles, Book I By Colin Meloy, Carson Ellis (Illustrator) $17.99
Recommended for ages 8-12
Prue McKeel's life is ordinary. At least until her little brother is abducted by a murder of crows and taken to the Impassable Wilderness, a dense, tangled forest on the edge of Portland. No one's ever gone in — or at least returned to tell of it.
So begins an adventure that will take Prue and her friend, Curtis, deep into the Impassable Wilderness. There they uncover a secret world in the midst of violent upheaval—a world full of warring creatures, peaceable mystics, and powerful figures with the darkest intentions. And what begins as a rescue mission becomes something much greater, as the two friends find themselves entwined in a struggle for the very freedom of this wilderness. A wilderness the locals call Wildwood.
Wildwood is a spellbinding tale full of wonder, danger, and magic that juxtaposes the thrill of a secret world and modern city life. Original and fresh yet steeped in classic fantasy, this is a novel could have only come from the imagination of Colin Meloy, celebrated for his inventive and fantastic storytelling as the lead singer of the Decemberists. Wildwood is truly a new classic for the twenty-first century.

Buy Wildwood: The Wildwood Chronicles, Book I< By Colin Meloy, Carson Ellis (Illustrator) - $17.99
Young Adult

Invisible Inkling Emily Jenkins , Harry Bliss (Illustrator) $14.99
Recommended for ages 7-10
The thing about Hank's new friend Inkling is, he's invisible.
No, not imaginary. Inkling is an invisible bandapat, a creature native only to the Peruvian Woods of Mystery. (Or maybe it is the Ukrainian glaciers. Inkling hardly ever gets his stories straight.) Now Inkling has found his way to Brooklyn and into Hank's laundry basket on his quest for squash—bandapats' favorite food. But Hank has bigger problems than helping Inkling fend off maniac doggies and search for yummy pumpkins: Bruno Gillicut is a lunch-stealing dirtbug caveperson and he's got to be stopped. And who better to help stand up to a bully than an invisible friend?
"a gently humorous and nicely realistic (with the obvious exception of the invisible Peruvian Bandapat) tale about coping with the loss of a lifelong best friend... Anyone who has ever had an imaginary friend will appreciate sassy Inkling (who's invisible—not imaginary)." — Kirkus Reviews
"Hank Wolowitz isn't sure he can face fourth grade now that his best friend has moved away. But in Jenkins's (Toy Dance Party) thoughtfully grounded, gently kooky chapter book, Hank finds surprising new allies that help him deal with the pain of his loss and with a school bully. An ordinary day at Hank's family's Brooklyn ice cream shop becomes an unforgettable one when Hank reaches for a long-lost Lego propeller under the kitchen sink and discovers something soft, furry—and invisible. Turns out the creature is an invisible "bandapat" named Inkling from "the Peruvian Woods of Mystery." Or maybe Ukraine. When Hank saves Inkling from the neighbor's dog, the critter vows to repay the favor. Inkling's presence, along with his large appetite and hankering for squash, puts Hank in some humorous tight spots. Jenkins colors her mostly realistic tale with enough bits of mystery and silliness to hold readers' attention. Even those who don't know what to make of Inkling can appreciate that Hank's sentiments and actions always ring true." — Publishers Weekly
"A mix of wild humor, fantasy, and sadness, this series starter offers a moving story about defeating bullies. The story will grab readers with its comedy and captivating sidekick." — Booklist
"Young chapter-book readers will relate to Hank's predicament, enjoy his wild imagination, and wonder whether Inkling is real until the very end." — School Library Journal

Buy Invisible Inkling By Emily Jenkins , Harry Bliss (Illustrator) - $14.99
Early Grades and Picture Books

Happy Pig Day! (Elephant and Piggie Series) By Mo Willems $8.99
Gerald is careful. Piggie is not.
Piggie cannot help smiling. Gerald can.
Gerald worries so that Piggie does not have to.
Gerald and Piggie are best friends.
In Happy Pig Day! Piggie celebrates her favorite day of the year! But will Gerald the Elephant be included in the festivities?
Using vocabulary that is perfect for beginning readers (and vetted by an early-learning specialist), Mo Willems has crafted a heartfelt story about celebrating the special occasions in life. Fans of the Geisel Award-winning duo will want to join the party!
The latest entry in this popular series for beginning readers features a new holiday: It's Happy Pig Day, and Gerald the elephant is feeling left out.
The elements that have made this series so successful and enduring are all present once again: a clean design (white background, lack of extraneous details, large type in word bubbles, etc.), a friendship theme and a satisfying resolution. This time around, Piggie announces the upcoming festivities, and at first Gerald's excited: "Ooooh! I did not know about Happy Pig Day." But the day soon sours for him, as three pig friends seem to be monopolizing his best friend's attention. It's not until Piggie reveals the truth about these pigs and Happy Pig Day that peace is restored. "Happy Pig Day is for . . . Anyone," begins Piggie, and a squirrel, cat and bear whip off their pig-costume heads, shouting "Who!" "Loves!" "Pigs!" respectively. Ostensibly about celebrating porcine pride, this explores coping with feelings a child may have upon learning a best friend also has other friends.
Several Elephant & Piggie books have received Geisel Awards or Honors, for books for beginning readers; this one will not only encourage kids to give reading a go but will also teach them at least a few words in a new language: " 'Oinky! Oink! Oink!' ... 'means Happy Pig Day in Pig.'
"It's 'the best day of the year'—Happy Pig Day! Piggie goes hog-wild with her porcine friends, but Gerald feels left out and shrinks away. After Piggie finds her friend, Gerald works himself into an existential meltdown: 'I do not have a snout. I do not have hooves! I am not pink! I want to say, 'Happy Pig Day' in Pig! But I am not a pig.' As always, Willems's delightfully mismatched best friends communicate with bold declarations and gestural expressions that convey a vast range of recognizable emotions—from the agony of feeling left out to unbridled joy at celebrating all things pig." — Publisher's Weekly

Buy Happy Pig Day! (Elephant and Piggie Series) Mo Willems - $8.99
Early Grades and Picture Books

A Zeal of Zebras: An Alphabet of Collective Nouns By Woop $17.99
An embarrassment of pandas, a galaxy of starfish, a shiver of sharks...these are all collective nouns used to describe their groups. Woop Studios, acclaimed for their work on the Harry Potter movies, has illustrated these quirky phrases, creating a series of extraordinarily beautiful art that has been collected here for the first time. The colorful introduction to animals and the alphabet is accessible for young children, while the gorgeous, whimsical art and clever wordplay make it perfect for design-savvy parents and inspired gift givers. Longer than the standard picture book, with high design and production values, this is a volume readers will want on their coffee tables in addition to their child's bookshelf.
"informative text with digitally created tableaus reminiscent of vintage posters that wryly play on the terms. A 'galaxy' of starfish takes on a celestial appearance en masse; an 'ostentation' of peacocks stands at attention in a spread with hints of Andy Warhol; a 'pandemonium' of parrots perches at awkward angles, vibrating against a lime green backdrop; and a 'troubling' of goldfish swims outside a glass bowl, suggesting a world turned topsy-turvy... thoughtful and provocative portraits." — Publishers Weekly (Starred Review)

Buy A Zeal of Zebras: An Alphabet of Collective Nouns By Woop - $17.99