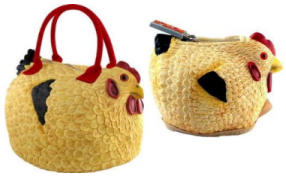 It's a Plane —
No, It's a Rubber Chicken — No, It's Your New Purse!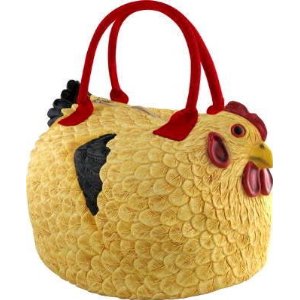 A rubber chicken like no other! Our Chicken Bag is sure to bring a smile each time you carry it. This zip top rubber chicken bag is constructed from — of course! — rubber; and features nylon handles and bottom.
Dimensions: 12"L x 8"W x 8"H.

Buy Rubber Chicken Bag - $32.99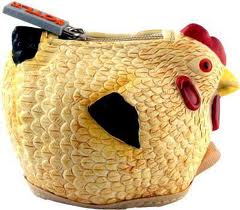 As adorable as its big sister, this size is perfectly portable and holds all kinds of goodies including, loose change, jewelry, or odds and ends. Constructed from rubber with a nylon base.
Dimensions: 4"L x 2.5"W x 2.75"H.

Buy Rubber Chicken Coin Purse - $16.99