Fri, Nov 16
7:00 - 9:00 PM
Sleeping Lady Retreat Center
$20.00 general admission; $15.00 for Seniors, Students, and Veterans

Stirring the Fire: a global movement to empower women and girls (Presentation)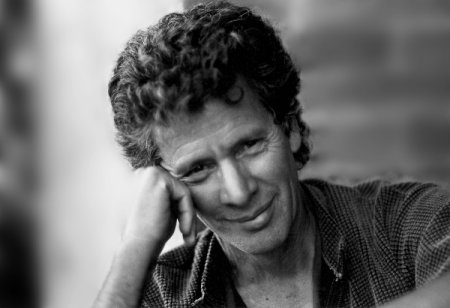 Women Empowered: Inspiring Change in the Emerging World
Phil Borges is the author of Women Empowered: Inspiring Change in the Emerging World, Tibetan Portrait: the Power of Compassion, Enduring Spirits, and Tibet: Culture on the Edge.
Women Empowered is a book about hope, based on reality. It traces the progress towards defeat of poverty, ignorance, and disease when women are empowered to affect change in their lives and the people around them. Forward written by Madeleine Albright.
Through the stunning photography and straightforward commentary of Phil Borges, readers come to know how remarkable women such as Fahima in Afghanistan, Abay in Ethiopia, Hasina in Bangladesh, and Violeta in Ecuador are improving and enriching their communities and building a brighter future for their families.
We learn their names and see their faces, and witness the work of their hands and minds. We are encouraged and inspired, and filled with hope. We are also challenged to consider what we can do—each in our own way—to create a world more free, prosperous, and humane than it has ever been.
In 2004 Phil began an ongoing project to highlight the oppression and discrimination women and girls still face in the developing world. Phil worked with the organization CARE to release the book and exhibition titled Women Empowered in 2006. Phil's most recent exhibition addressing gender issues is titled Stirring The Fire: a global movement to empower women and girls.
The exhibition and companion website is designed to bridge the gap between awareness and action. Central to the project is the Call to Action with its searchable database of organizations and resources intended to provide specific opportunities for those wanting to help women and girls achieve social and economic justice worldwide.
Praise
"Stunning book...lovely and powerful" — San Fransisco Chronicle
"A book of exquisite portrait photography" — More Magazine
"Stunning coffee-table book. On a lighter note, we feel it's no coincidence that 'Borges' rhymes with 'gorgeous' — an apt description of his important work." — Seattle Magazine
"Though his new project is about other heroes, Borges is one of ours because he has the ability to find an uplifting angle on stories many other photographers tell in hopelessly grim detail." — AmericanPhoto
About the Author
Phil Borges, an award-winning Seattle-based photographer and writer, documents indigenous and tribal cultures. His books include Tibetan Portrait: The Power of Compassion and Enduring Spirit. The recipient of numerous photography and humanitarian awards, Borges has hosted television documentaries for the Discovery Channel and National Geographic. His photography has been exhibited widely and is in numerous museum collections. Phil Borges (born 1942) is a social documentary photographer and filmmaker. Phil's photographs are collected and exhibited in museums and galleries worldwide. In 2007 he was named by AmericanPhoto magazine as one of "10 photographers that inspire us." In 2003 he was honored with the Lucie Humanitarian Award.

Buy a SIGNED copy of Women Empowered: Inspiring Change in the Emerging World - $29.95