Thu, Nov 8
7:00 - 9:00 PM
Wenatchee Library
Free

RESCHEDULED: The Secret Keeper in the court of Henry VIII (Presentation)

Fri, Nov 9
7:00 - 8:00 PM
Leavenworth Library
Free

RESCHEDULED: TGIF: Learn who is The Secret Keeper in the court of Henry VIII (Presentation)

Sat, Nov 10
1:00 - 3:00 PM
Bookstore
Free

Sandra Byrd and Trent Reedy team up to give you a taste of foreign lands and courtly times. (Book-signing)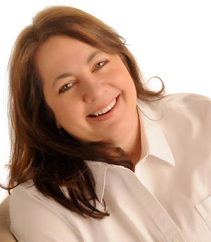 The Secret Keeper: A novel of Kateryn Parr (The Ladies in Waiting Series #2)
What she sees in secret, she may not tell.
Mistress Juliana St. John is the lovely, forthright daughter of a prosperous knight's family. Though all expect her to marry the son of her late father's business partner, time and chance interrupt, sending her to the sumptuous but deceptive court of Henry VIII.
Sir Thomas Seymour, brother of the late Queen Jane, returns to Wiltshire to conclude his affairs with Juliana's father's estate and chances upon her reading as lector in the local church. He sees instantly that she would fit into the household of the woman he loves and wants most to please, Kateryn Parr. Juliana's mother agrees to have her placed with Parr for a season and Juliana goes, though reluctantly. For she keeps a secret.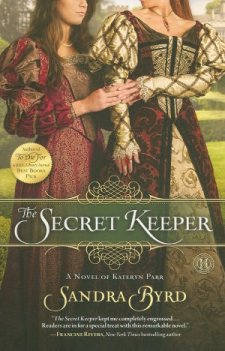 As Juliana accompanies Kateryn Parr to court, Henry's devout sixth queen raises the stakes for all reformers. Support of firebrand Anne Askew puts the queen and her ladies in life-threatening jeopardy, as does the queen's desire to influence her husband's—and the realm's—direction and beliefs. Later, without Henry's strong arm, the court devolves to competition, duplicity, and betrayal. The risks could not be higher as Juliana must choose between love and honor, personal fulfillment and sacrifice. Ultimately, her course is driven by a final kept secret, one that undoes everything she thought she knew.
Praise for The Secret Keeper
"Anglophiles and history buffs alike will surely enjoy this bird's-eye view into royal politics, love, and scandal." — Publishers Weekly
"The Secret Keeper is simply superb.... Byrd's tightly woven plot is laced with ever-splicing threads of intrigue that worm their way into your imagination and all but tie the book to your hands. Read it!" — USA Today
"...kept me completely engrossed in the tumultuous court of Henry VIII. I felt a part of the times, thanks to the author's skillful storytelling, vivid descriptions, and inspiring characters. Readers are in for a special treat with this remarkable novel." — Francine Rivers, New York Times bestselling author
"...A delicate suspense that keeps pages turning...the evidence of a remarkable storyteller who moves emotions in ways that both inspire and satisfy." — Jane Kirkpatrick, New York Times bestselling author of Where Lilacs Still Bloom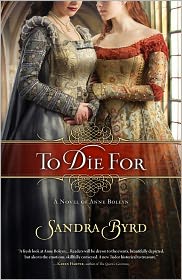 To Die For: A Novel of Ann Boleyn (The Ladies in Waiting Series #1)
To Die For, is the story of Meg Wyatt, pledged forever as the best friend to Anne Boleyn since their childhoods on neighboring manors in Kent. When Anne's star begins to ascend, of course she takes her best friend Meg along for the ride. Life in the court of Henry VIII is thrilling at first, but as Anne's favor rises and falls, so does Meg's. And though she's pledged her loyalty to Anne no matter what the test, Meg just might lose her greatest love—and her own life—because of it.
Meg's childhood flirtation with a boy on a neighboring estate turns to true love early on. When he is called to follow the Lord and be a priest she turns her back on both the man and his God. Slowly, though, both woo her back through the heady times of the English reformation. In the midst of it, Meg finds her place in history, her own calling to the Lord that she must follow, too, with consequences of her own. Each character in the book is tested to figure out what love really means, and what, in this life, is worth dying for.
Though much of Meg's story is fictionalized, it is drawn from known facts. The Wyatt family and the Boleyn family were neighbors and friends, and perhaps even distant cousins. Meg's brother, Thomas Wyatt, wooed Anne Boleyn and ultimately came very close to the axe blade for it. Two Wyatt sisters attended Anne at her death, and at her death, she gave one of them her jeweled prayer book—Meg.
Praise for To Die For
2011 Library Journal Best Books Pick
"...To Die For is the best historical novel I've read in many a season, a masterpiece of history and heart." — Liz Curtis Higgs, best-selling author of Here Burns My Candle
"Readers will be drawn to the events, beautifully depicted, but also to the emotions, skillfully conveyed. A new Tudor historical to treasure." — Karen Harper, author of The Queen's Governess
"Byrd's novel adds a depth to the character of Anne Boleyn that is often missing in other novels, and she brings the history to life in exquisite detail." — Library Journal, Starred Review
About the Author
After earning her first rejection at the age of thirteen, bestselling author Sandra Byrd persevered to publish more than three dozen books. Her adult fiction debut, Let Them Eat Cake, was a finalist for the Christy Awards. Her historical novel, To Die For: A Novel of Anne Boleyn was listed by Library Journal as one of the best books of 2011. Sandra's YA fiction has also been recognized within the industry. Asking for Trouble, the first in the London Confidential series, was a finalist for the ECPA Medallion of Excellence award.
A former textbook acquisitions editor, Sandra is also a non-fiction writer and author, with articles in numerous publications and periodicals. Sandra is also passionate about helping new writers develop their talent and their work toward traditional or self publication. As such, she has mentored hundreds of new writers and continues to coach dozens to success each year.
Sandra resides in Washington State with her husband Michael, a chaplain, their two children, and a circus dog named Brie.