Fri, Nov 9
Call school secretary for times
Osborn Elementary and I.R.M.S.
Free

Trent Reedy will talk about his path as a writer — from being a former soldier to published author. (Presentation)

Sat, Nov 10
1:00 - 3:00 PM
Bookstore
Free

Trent Reedy will be joined by Sandra Byrd for a dynamic book signing.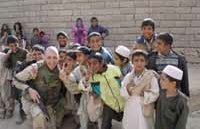 Stealing Air
Young boys will revel in the daring exploits and moan with sympathy at the stories of school and social life. The book is about life, decisions, and trust. Three boy on their wild ride of trying to get a secret flyer airborne, is complicated by the laws of popularity and physics.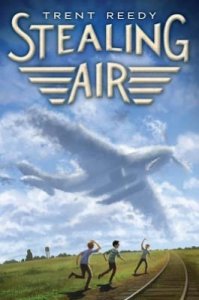 Can they work together in time to get their plan AND their plane off the ground? Brian is the new kid in town, who makes an enemy of the local bully, Frankie, and gets befriended by a social outcast named Max. The story weaves together the lives of the boys as they nose dive toward disaster The crazy stunts that are pulled are not for the timid, starting with stolen airplane parts, and flying a plane without a cockpit. Stealing Air is a wild and crazy tale of boys growing up and making tough decisions that will affect their lives and the people that surround them.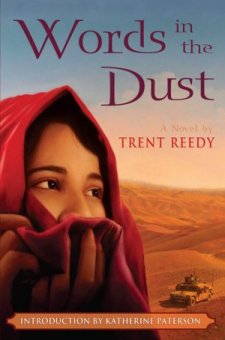 Words in the Dust
A widely acclaimed novel about a courageous young afghan girl and her path to find a sense of dignity, on the inside and the out.
In his first novel, Words in the Dust, Reedy writes from experience from being a former soldier in Afganistan. It is the story of a young Afghan girl with a clef palate. Zulaikha hides her mouth behind her chador, or shawl, so that people will not see her cleft lip although everyone in her Afghan village knows. Some even call her Donkeyface. The arrival of an American soldier will change her looks and her life, but not before she discovers her own inner strength. Reedy creates a rich, multi-layered tale of current day Afghanistan. The beautiful, ancient poetry of the region is contrasted with the denial of education to half the region's population. Reedy has done an excellent job of weaving in everyday life, words in Farsi, and the plight of women and girls. This is a story that will stay with the reader long after the book is finished. It is simultaneously heart-rending and uplifting. recommended reading for children, young adults, and adults. Within the family, the evolution of key relationships presents a nuanced look at family dynamics and Afghan culture. Though unsentimental and fraught with tragedy, Reedy's narrative offers hope and will go a long way toward helping readers understand the people behind the headlines. Ages 9–14.
Praise
"Reedy demonstrates a gift for empathy." — Los Angeles Times
"Beautifully written." — Pittsburgh Post Gazette
"Both heart-wrenching and timely." — Kirkus Reviews
"Full of hard truth, painful lessons, beautiful human interaction, and the promise of possibility." — School Library Journal
About the Author
Trent Reedy is the author of Words in the Dust, an Al Roker's Book Club pick on the Today Show. Born and raised in Iowa, where he taught high school English, Trent and his wife now reside in Spokane WA.