Wed, Dec 5
6:00 - 8:00 PM
Bookstore
Free

Kaya McLaren Tells Us How She Came to Sparkle Again at Our Annual Christmas Party (Book Buzz)

Sat, Dec 15
1:00 - 3:00 PM
Bookstore
Free

Kaya McLaren Signs Her New Book How I Came To Sparkle Again (Book-signing)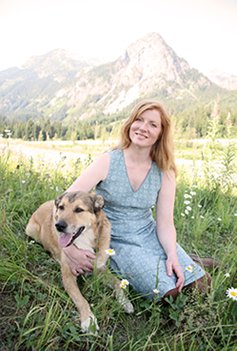 How I Came to Sparkle Again by Kaya McLaren - $24.99
Kaya McLaren has written with characters that are each, in their own way, quietly magical and also heartbreakingly true. Her love of dogs is expressed in her generous use of animals throughout her writing. The concept that animals can be messengers of truth and love is a powerful theme that helps to heal the painful angst of the characters. Her latest book How I Came to Sparkle Again will start you thinking of falling snow and black diamond runs. It is set in a Colorado ski town called Sparkle. The cast of characters range from ski bums, to women in search of true love, and a grief stricken family. McLaren weaves them all together with words of wisdom, as the characters learn about love and compassion. Three people at the crossroads of heartbreak and healing. Three lives that will be changed one winter in Sparkle. One tender, funny, tear-jerking novel you won't soon forget.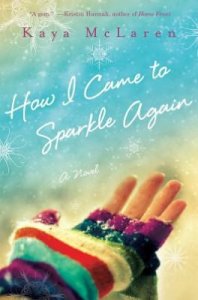 Praise
"A gem of a novel. I loved the fresh setting and quirky, endearing cast of characters. How I Came to Sparkle Again is like a perfect run down a black diamond slope." — Kristin Hannah, author of True Colors and Firefly Lane
"This novel is filled with all my favorite things: characters who are so real you want to reach out and give them a hug, a magical setting, enough surprises to keep the pages turning, heartbreak, laughter, crying, and sighing. Not to be missed!"
— Susan Wiggs author of the Lakeshore Chronicles
"A generous and endearing novel of loss and reconnection, of friendship and love and finding your way home, where the ski bums have big hearts and name their dogs after beer." — Erica Bauermeister author of The School of Essential Ingredients
"Kaya McLaren's sincere and generous feelings for all the creatures of this world make this novel of comforting magic both heartfelt and heartening." — Christina Schwarz, author of Drowning Ruth and All is Vanity
"This is a sweet, whimsical tale of love and friendship, a slice of pure life. It is a beautiful story that is not to be missed." — Lynne Hinton, author of Friendship Cake and The Arms of God
About the Author
Kaya McLaren lives and teaches third and fourth grade art on the east slope of Snoqualmie Pass in Washington State. She is also the author of On The Divinity of Second Chances and Church of the Dog. When Kaya's not working, she likes to telemark ski, sit in hot springs, moonlight hike, and play in lakes with her dog, Big Cedar.
Buy a SIGNED copy of How I Came to Sparkle Again by Kaya McLaren - $24.99