Wed, Dec 5
6:00 - 8:00 PM
Bookstore
Free

Annual Christmas Party and Book Buzz
Join us for a festive evening of holiday glitter at the Annual Christmas party! We have a fantastic lineup of Pacific Northwest authors for you to enjoy. Zany, and fun Kaya McLaren joins us with her new book set knee deep in powder snow; as well as Award winning historical fiction writer Jim Lynch to dazzle us with political intrigue of the 1962 worlds fair. T'is the season to fall in love, and Laurie Frankel is an authority on it in this world and the next! Her latest book takes computer dating to a whole new level!
It will be a Holiday treat to all!
Food and drink! Authors and friends!
Right here in our own Tinsel town USA!
A Christmas without books?? Bau Humbug!
---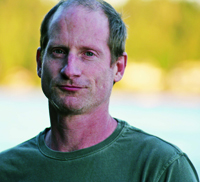 Truth Like the Sun, by Jim Lynch - $25.95
Jim Lynche's latest novel Truth Like the Sun is a hugely entertaining political novel of the history of Seattle. A cat-and-mouse story of urban intrigue set during the 1962 world's fair, and contrasted with 2001 Microsoft gold rush. Its complex characters come up against ambitions, corruption, the Cold War, and big-time newspaper journalism. The main characters are a flawed and likeable pair that grudgingly admires each other. The plot twists and turns, often obscured by the clouds of memory and the need to sell newspapers, culminating in a surprise ending, as the truth is revealed. Anyone interested in the history of Seattle, political intrigue stories, or just a real historical page turner should definitely get this book. Lynch's two previous highly acclaimed novels include The Highest Tide and Border Songs.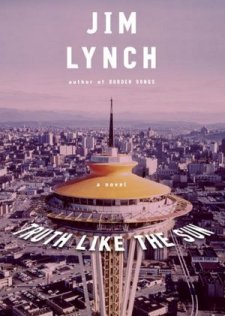 Lynch takes the drizzly history of modern Seattle and spins it into a fantastic read. This is a historically fun book which jumps between the nostalgic 60's and the cynical cut-throat world of the early 2000's Microsoft explosion. It is a look at how the city worked then and now. Lynch tackles the get down dirty of city politics from the inside out. Truth Like the Sun is about wanting to do the right thing in a world where the right thing has shifted and is no longer clear. Although he grew up in Seattle, Lynch was too young to remember the actual fair opening event. Nonetheless, he does a fantastic job of re-creating that highly charged time period is Seattle's history.
Praise
"A tremendously entertaining yet serious political novel ... A treasure house of delights. ... I dislike terms like 'instant classic' but this comes awfully close." — Edmonton Journal
"An entertaining, and ultimately enlightening novel about American boosterism and corruption in a city on the rise. ... Quite intimate and engaging." — Alan Cheuse on NPR's "All Things Considered"
"Often funny and sometimes devastating but always to the point, Truth Like the Sun reflects back on the 1962 World's Fair that put Seattle on the map. With the keen eye of the journalist he was and the nimbleness of the novelist he has become, Jim Lynch provides a thought-provoking fictional portrait of a city on the make and its somewhat tarnished tribe of civic strivers." — Ivan Doig, author of Whistling Season, House of Sky, and The Bartender's Tale.
"Truth Like the Sun, read after Jim Lynch's celebrated Highest Tide, confirms the tidal wave of his talent. Set again in the Pacific Northwest he has explored in such depth and variety, this is a city story all the way. Ambition, payoff, anxiety, payback, decadence and revenge dominate Seattle's story during the World's Fair of 1962 and thirty-nine years later, during the crest of the dot.com boom and not many weeks before the World Trade Center--the Other Coast's Space Needle--endured the mother of all collapses. Lynch's power of concentration depends on his respect for quiddities. His detailing of the moment-to-moment strategems of a reporter stalking a political big-foot, and of the big-foot's bravura evasions--the hunt proceeding throughout the storied and exotic environment of any right-minded person's favorite city--is thrilling." -- Geoffrey Wolff, Pulitzer finalist author of Duke of Deception
Awards
Awards for his prior two novels, The Highest Tide and Border Songs, include the Indie Choice Honor Book Award, the Pacific Northwest Booksellers Award and the Washington State Book Award.
About the Author
Jim Lynch grew up in the Seattle area and graduated from the University of Washington before bouncing around the country as a reporter for newspapers in Alaska, Virginia and for columnist Jack Anderson in Washington, D.C.. Returning to the Northwest, he wrote for the Spokane Spokesman-Review, the Portland Oregonian and the Seattle Times. His national honors along the way included the H.L. Mencken Award and Livingston Young Journalist Award for National Reporting. He now lives in Olympia, Washington with his wife, Denise, and daughter, Grace.
Buy a SIGNED copy of Truth Like the Sun by Jim Lynch - $25.95
---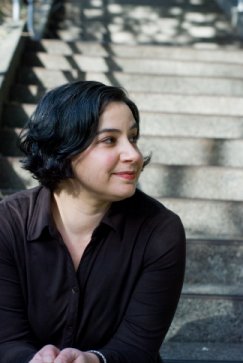 Goodbye For Now, by Laurie Frankel - $25.95
Laurie Frankel is the guru of love. Her novels take a timeless topic and put a fresh new spin on it. Love twists and turns in her hands, talking of loss, pain and death but woven with hope and renewal. Her latest novel, Goodbye for Now, is a touching love story. It captures the pain and passion as the young couple, Sam and Meredith, deals with a new love in a world full of loss and sadness. Add to that a cast of quirky characters, including Grandma Livvie's pal Penny, Meredith's flamboyant and hilarious L.A. cousin, and Sam's and Meredith's savvy British boss. Sam Elling works for an internet dating company, but he still can't get a date. So he creates an algorithm that will match you with your soul mate. Sam meets the love of his life, a coworker named Meredith, but he also gets fired when the company starts losing all their customers to Mr. and Ms. Right. When Meredith's grandmother, Livvie, dies suddenly, Sam uses his ample free time to create a computer program that will allow Meredith to have one last conversation with her grandmother. Mining from all her correspondence—email, Facebook, Skype, texts—Sam constructs a computer simulation of Livvie who can respond to email or video chat just as if she were still alive. It's not supernatural, it's computer science.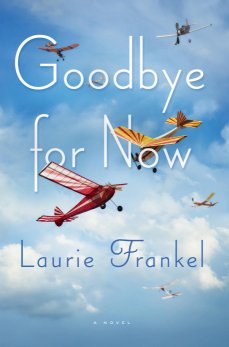 This entertaining novel, delivers a charming and bittersweet romance as well as a lump in the throat exploration of the nature of love, loss, and life (both real and computer simulated). Maybe nothing was meant to last forever, but then again, sometimes love takes on a life of its own.
About the Author
Laurie Frankel lives in Seattle with her husband, her three-year-old son, her border collie, and many, many books. She's an East coaster originally, a fact people have often guessed before she's even opened her mouth. She is a proud core member of the Seattle7Writers. Until last June, she was teaching writing, literature, and gender studies at the college level. Now she is thrilled, honored, grateful, and occasionally terrified to be writing full-time.
Buy a SIGNED copy of Goodbye For Now by Laurie Frankel- $25.95
---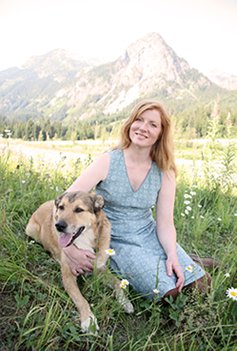 How I Came to Sparkle Again by Kaya McLaren - $24.99
Kaya McLaren has written with characters that are each, in their own way, quietly magical and also heartbreakingly true. Her love of dogs is expressed in her generous use of animals throughout her writing. The concept that animals can be messengers of truth and love is a powerful theme that helps to heal the painful angst of the characters. Her latest book How I Came to Sparkle Again will start you thinking of falling snow and black diamond runs. It is set in a Colorado ski town called Sparkle. The cast of characters range from ski bums, to women in search of true love, and a grief stricken family. McLaren weaves them all together with words of wisdom, as the characters learn about love and compassion. Three people at the crossroads of heartbreak and healing. Three lives that will be changed one winter in Sparkle. One tender, funny, tear-jerking novel you won't soon forget.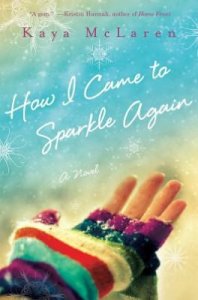 Praise
"A gem of a novel. I loved the fresh setting and quirky, endearing cast of characters. How I Came to Sparkle Again is like a perfect run down a black diamond slope." — Kristin Hannah, author of True Colors and Firefly Lane
"This novel is filled with all my favorite things: characters who are so real you want to reach out and give them a hug, a magical setting, enough surprises to keep the pages turning, heartbreak, laughter, crying, and sighing. Not to be missed!"
— Susan Wiggs author of the Lakeshore Chronicles
"A generous and endearing novel of loss and reconnection, of friendship and love and finding your way home, where the ski bums have big hearts and name their dogs after beer." — Erica Bauermeister author of The School of Essential Ingredients
"Kaya McLaren's sincere and generous feelings for all the creatures of this world make this novel of comforting magic both heartfelt and heartening." — Christina Schwarz, author of Drowning Ruth and All is Vanity
"This is a sweet, whimsical tale of love and friendship, a slice of pure life. It is a beautiful story that is not to be missed." — Lynne Hinton, author of Friendship Cake and The Arms of God
About the Author
Kaya McLaren lives and teaches third and fourth grade art on the east slope of Snoqualmie Pass in Washington State. She is also the author of On The Divinity of Second Chances and Church of the Dog. When Kaya's not working, she likes to telemark ski, sit in hot springs, moonlight hike, and play in lakes with her dog, Big Cedar.
Buy a SIGNED copy of How I Came to Sparkle Again by Kaya McLaren - $24.99