Fri, Oct 26
7:00 - 9:00 PM
Barn Beach Reserve
Free

More Faster Backwards: Rebuilding David B (Presentation)

Sat, Oct 27
1:00 - 3:00 PM
Bookstore
Free

Christine Smith joins our October Book Buzz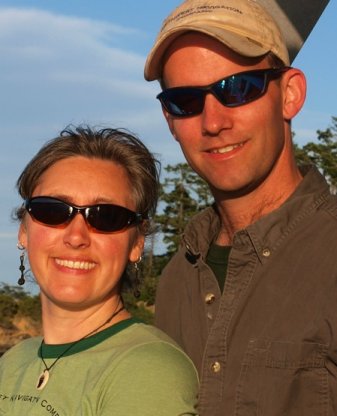 More Faster Backwards: Rebuilding David B by Christine Smith
ON JUNE 16, 2006, the David B left Bellingham, Washington bound for Juneau, Alaska, on her maiden voyage as a passenger vessel. Eight years earlier, Christine and Jeffrey had found the David B tucked behind a breakwater on Lopez Island. The tired old wooden boat, built in 1929, was showing her age. When the young couple stepped aboard the neglected vessel, her sturdy work-boat style captured their hearts with an ageless beauty that only the young dreamers could see.
Their desire was to own and operate a small expedition cruise ship in Alaska. With their love for one another and without much income, they pinned their hopes and sheer will on rebuilding the dying boat. What they thought would be a two-year project, became an eight-year tug-of-war between time and money as they raced to finish rebuilding the David B before it was too late.
More Faster Backwards is the story of Christine and Jeffrey's uncertain struggle to rebuild the David B and their journey to Alaska on an untested seventy-seven year old boat to begin the life of their dreams.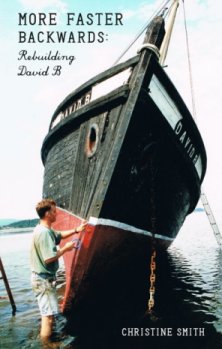 Five Star Review from Readers Favorite!
"More Faster Backwards is an entertaining read. I found myself cheering the David B on. I wanted the Smiths to succeed. This book proves that with hard work, persistence, and determination you can achieve your dream. I was quickly drawn into this tale; I eagerly turned the pages not wanting to wait to see what new adventure the Smiths would face. Smith is a talented author. She paints a beautiful picture with words. The author shares photos in the back of the book. The photos document the change as the work on the ship progressed." — Anne B. for Readers Favorite
Read the whole review http://readersfavorite.com/review/5760
About the Author
Christine Smith moved to Bellingham, Washington to attend Western Washington University in 1990, and stayed after she graduated because she loved the area. She is one of the founders of Northwest Navigation Co., Inc. which owns the David B. Alongside her role as chef, naturalist, mate, and part-time engineer onboard, she is vice president and runs the company's office and it's website. In the off-season she also operates a small gardening company, and is a founding member of the Northwest Wildlife Rehabilitation Center. Christine spends her spare time running the trails in the foothills outside of Bellingham. She lives with her husband Jeffrey and their two cats, Harriet and Oswald.

Buy a SIGNED copy of More Faster Backwards: Rebuilding David B - $19.95