Sat, Nov 10
7:00 - 9:00 PM
Sleeping Lady Retreat
General Admission $20
Students, Seniors and Veterans $15
Dinner and Lecture $59
Call 509-548-6344 or 800-574-2123 for reservations.

Shooter: A Woman's Journey in Combat from Behind the Camera with Stacy Pearsall (Presentation)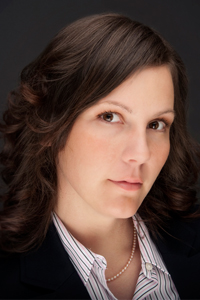 Shooter: A Woman's Journey in Combat from Behind the Camera
Sleeping Lady Foundation is proud to present combat photographer Stacy Pearsall for an evening lecture and photo exhibition, "Shooter: A Woman's Journey in Combat from Behind the Camera".
Proceeds from this event benefit Leavenworth's Community Project at Ease. Project at Ease will provide several days of "retreat" for selected veterans.
Stacy Pearsall began her career as a military photographer at the age of seventeen. Pearsall fought through adversity in the military to obtain an elite position in a male dominated unit, Combat Camera. She is one of only two women to win the NPPA Military Photographer of the Year competition and the only one to win it twice. Pearsall plays a pivotal role in changing and writing new policy regarding women veteran's rights.
A soldier's job is to engage the enemy; Stacy Pearsall's job is to document the action. As a combat photographer, she carries a gun, but her real weapon is her camera. Shooter is Pearsall's unflinching account of her life behind enemy lines as told through photographs and essays that reveal the realities of war.
Pearsall was situated just north of Baghdad in the Diyala Province, a place known as Deadly Diyala, where the Battle for Baqubah ensued. She encountered close-quarter combat, recovered the body of a mortally wounded soldier, and captured soldiers' final moments with her camera, enduring all the hardships of war with the soldiers.
In this photographic book, Pearsall sheds light on what life during war is really like—both in the middle of the action and at rest. Detailed intimate essays about her relationships with soldiers, death, and combat accompany her striking photographs. She shares her poignant memories of the most dramatic and compelling moments in battle with brutal honesty through colorful stories and images.
About the Author
Stacy Pearsall was in the Combat Camera Squadron. Her work has been published in Time, Newsweek, New York Times, USA Today, and PBS' "Operation Home Coming." A collection of her combat photographs went on a nationwide tour in 2009. She is now the Owner/Director of the Charleston Center for Photography (www.CCforP.org).
Buy a SIGNED copy of Women Empowered: Inspiring Change in the Emerging World - $29.95