Fri, Apr 15
Free

Suzanne Selfors presentation to students at Icicle Middle School. Check with your school for details! (School Visit)

Sat, Apr 16
10:00 - 2:30 PM
Kristall's Restaurant

Writer's Workshop: "Writing the Young Adult Novel," with Suzanne Selfors (Workshop)

$28.00 includes full lunch and a copy of Suzanne's newest release: Mad Love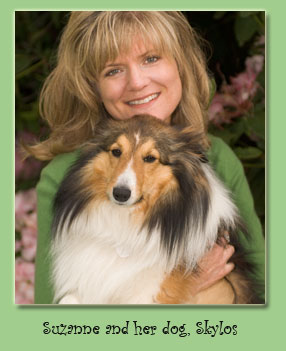 Workshop: Writing The Young Adult Novel
Teenagers are reading! Go into any bookstore and you'll notice that the young adult section has doubled in size. And there's a huge variety of styles and subjects – it's not only about vampires. But while the stories vary from contemporary mysteries, to dystopian thrillers, to paranormal romances, at the heart of each and every teen novel is the coming-of-age theme.
Join Suzanne for discussion and writing tips over lunch. Suzanne demystifies the process, shares her successes and insights, and offers her support: there's room for all of us in the Young Adult market!
Click here to reserve your seat NOW: $28.00 includes full lunch and a copy of Suzanne's newest release: Mad Love
Workshop registrants -- enjoy a special room rate at our book-themed Innsbrucker Inn above the bookstore. Workshop attendees can stay with us the night before the workshop for the special rate of $79.00 for a standard room or $95.00 for a suite. (Prices are for single or double occupancy, and do not include tax.) Call (509) 548-5401 or email info@innsbruckerinn.com to reserve a room at your special price, or click here to preview our delightfully bookish rooms.
---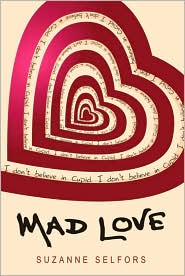 Mad Love
As the daughter of the bestselling Queen of Romance, life for sixteen-year-old Alice Amorous should be pretty good. But ever since her mother was secretly hospitalized for mental illness, Alice has been forced to maintain a brave front—lying to her new crush, Tony, answering fan letters, forging her mother's signature, telling the publisher that all is well. Now time is running out and so is their money. The next book is overdue and the Queen can't write it. Alice needs to deliver a new novel for her mother—and she needs to come up with one fast. That's when she meets Errol, a strange guy claiming to be Cupid, who insists that Alice must write about his tragic romance with Psyche—the greatest love story of all time. Only, Alice doesn't believe in Cupid....
Praise
" unique, heartfelt and fantastical romance." — Kirkus Reviews
" adeptly touches on mental illness... enlivened by a dash of real-life romantic interest." — Publisher's Weekly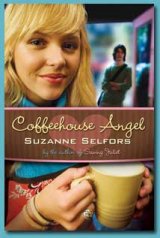 Coffeehouse Angel
When Katrina spots a homeless guy sleeping in the alley behind her grandmother's coffee shop, she leaves him a cup of coffee, a bag of chocolate-covered coffee beans, and some pastries to tide him over, never expecting this random act of kindness to turn her life upside down. The adorable vagrant, Malcolm, is actually a guardian angel on a break between missions, and now he won't leave until he can reward Katrina's selflessness by fulfilling her deepest desire. Fame and fortune seem like the obvious requests, but after two botched wishes, Malcolm knows Katrina is hiding something from him. But how can she tell him the truth, when her heart's desire has become Malcolm himself?
Awards for Coffeehouse Angel:
Scholastic Book Club Bestseller
Kids Indie Pick
A TOP PICK FOR SUMMER READING by Viking Magazine
Nominated for the 2010 PNBA Book Award
Top Nine Books of 2009: Bookworm Readers
January Book Choice: Columbus Parent Magazine
2009 Top Shelf List
Praise
"A G-rated supernatural romance with interesting twists " — School Library Journal
"A perfect coming-of-age story about a strong girl trying to find her way in life." — Once Upon a Time Books
" Teen readers will be encouraged to discover who they are and how their actions affect the world around them" — St. Louis Post-Dispatch
About the Author
Suzanne Selfors is the award-winning author teen/adult novels Mad Love, Coffeehouse Angel and Saving Juliet, and of several books for grade-schoolers including Smells Like Treasure and Smells Like Dog. Suzanne lives with her husband on "an island in Washington state" where they are raising two children, a dog, a cat, and a flock of messy chickens. Learn more at: http://www.suzanneselfors.com