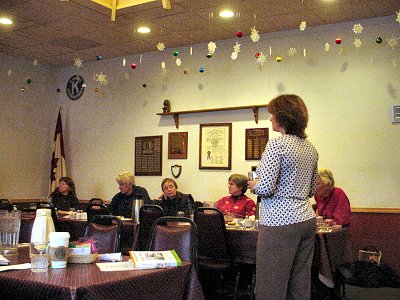 Saturday, January 12, 2008 11:30a-2:30pm
Finding Your Organizing Style: Lunch with a Professional Organizer - Q & A for National "Get Organized" month.
Join us for lunch at Kristall's Restaurant to "Get Organized" this month with April Welch, National Professional Organizer (NAPO) certified. Along with lunch, you'll also receive the book, Organizing for Your Braintype. April will help you find your organizing style, using the book as a reference. She'll show you how to apply that knowledge to "Get Organized." You can check out April's web site for more information about April and her services. Cost is $24 which includes the book and lunch.