A Book For All Season's Writers' Workshops Resume!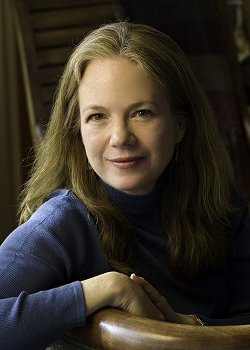 Saturday, November 7, 10:00 - 2:30 PM at Kristall's Restaurant, Carol Cassella brings us a writers' workshop perfect for those of us juggling work, family, holidays and writing, all at the same time. Carol's workshop, titled: How to Write a Novel Without Losing Your Job, Your Family or Your Mind: Fitting the Work of Writing into Your Real World, should get you warmed up for ABFAS' upcoming Writers' Workshop Series to start in January.
Life is complicated. Your novel, if it is about believable characters, should also be complicated. Cohering all your unique images, character sketches and plot twists into a successful novel is a full time job, ideally packed with quiet morning hours shared between only you and your keyboard. But unless you've won the lottery, most budding novelists are also juggling careers, families, and households. It's easy to lose your dream somewhere in the 300-or-so pages you are trying to finish-or start. Come to this workshop with the most basic concept for your novel and discuss how to organize your unique ideas, details and voice into a layered structure that facilitates writing on weekends, vacations, and bits of stolen time.
Cassella's qualifications? She's a practicing anesthesiologist, a freelance medical writer specializing in global public health advocacy for the developing world, a loving wife, mother of two sets of twins, hard at work on her next novel, due out 2010; and Cassella's recently-released Oxygen is a riveting national best-seller, 2008 Indie Next selection, and was voted one of the year's best novels by Library Journal. Wow! Okay, Carol, the rest of us are ready to stop whining, start listening, and let you help us keep writing!
Not a writer but, a Carol Cassella fan? No problem, Carol will be signing books at A Book For All Seasons Saturday, November 7 from 3:00 - 5:00 PM.
---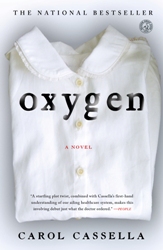 Oxygen is a story of intimate family relationships colliding with an explosive, high stakes medical drama. A nightmarish operating room disaster and the ensuing legal morass, together with the quieter crisis of her aging father's slide into dependence, force a doctor to confront the choices she has made along life's path, including whom to love, whom to trust, and what ultimately matters. Oxygen climaxes in a final twist as heartrending as it is redeeming.
"This medical mystery is told with lyric grace and deep compassion... Carol Cassella has the heart of a poet and the mind of a physician; the result is a striking meditation on the complexities of love, the fragile miracle that is the human body, and the burdens and blessings of being a healer. Closing this book left me with a sense of wonder, gratitude, and hard-won redemption." — Stephanie Kallos, author of Broken For You
"Haunting ... exciting ... fresh and different, something you can't wait to share with a friend or better yet, with your book group. It's a clear-your-schedule and turn-off-the-phone novel, the kind you want to hide away and read straight through to the end. Oxygen tells the story of ... a doctor's worst nightmare... Building to a stunning and inexorable climax. ...Oxygen is a story of tragedy and redemption, intricately plotted and told in a compelling voice that will keep you riveted to the page." — Susan Wiggs, New York Times best-selling author
About the Author
Carol Cassella majored in English Literature at Duke University and graduated from Baylor College of Medicine in 1986. She currently practices anesthesia in Seattle and is a freelance medical writer specializing in global public health advocacy for the developing world. She lives in Bainbridge Island, Washington with her husband and their two sets of twins, and is working on her next novel.
To learn more, visit http://www.carolcassella.com.