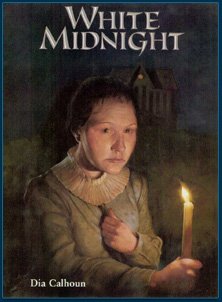 White Midnight
A fantasy novel for kids thirteen to sixteen.
WHITE MIDNIGHT, a fantasy novel for teens, is a prequel to FIREGOLD. It is set on Greengard Orchard four hundred years before Jonathon Brae's time and is about his ancestors.
Rose Chandler, a fifteen-year-old bondgirl who lives on Greengarden Orchard (in Jonathon's time called Greengard), fears everything: the dark, the moon, other people, and the Dalriadas from the Red Mountains who are at war with the Valley folk. But Rose especially fears the Thing locked in the attic of the Bighouse, home of Mr. Brae, the master of Greengarden.
Rose loves Greengarden and dreams of saving it from Mr. Brae's neglect. That love gives her the courage to confront her fears one by one, until at last she comes face-to-face with the Thing in the attic. There, when Rose lights a candle in the dark, a nightmare beyond her worst imagining comes true, and she learns Mr. Brae has betrayed her. Then the Thing—and the intensifying war—present Rose with a terrible dilemma. Will she have to give up the land she loves in order to save it?
Dia Calhoun's compelling, sometimes mystical story of Rose's journey from girl to young woman is a mesmerizing prequel to the acclaimed fantasy adventure FIREGOLD.
Price: $18.00
Toss lovingly into cart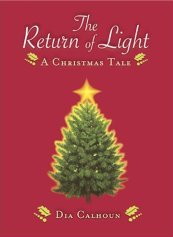 The Return of Light—A Christmas Tale
A Christmas fable for all ages.
Every winter, the magical Christmas Deer visits the Christmas Trees growing on Faith Mountain. "I promise that your life will bring The Return of Light to the humans," he says. Then he bows his head and touches each mature tree with his starry antlers.
One year, however, he pauses before Treewing, a fir tree who's too young to be harvested. The Christmas Deer touches him anyway, telling him that he has a special destiny.
Cut down and transported to a Christmas Tree lot in the city, Treewing waits anxiously for a happy family to buy him, take him home, and love him. But this doesn't happen, and after all the other trees have been sold, he's left all alone. Treewing struggles to understand the Christmas Deer's message. If no one wants him for their Christmas tree, what is his special destiny?
At last, on Christmas Eve, the friendship of a young boy, a precious baseball, and a group of homeless people help Treewing understand his special role in bringing The Return of Light to those who need it most.
Price: $12.99
Toss lovingly into cart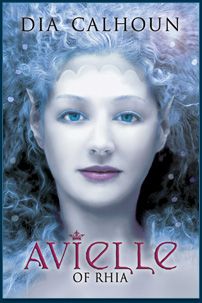 Avielle of Rhia
With her silver skin and silver hair, fifteen-year-old Princess Avielle of Rhia resembles her Dredonian great-great grandmother who practiced evil magic. Everyone in Rhia expects Avielle to turn evil, too. Shunned by those around her, she feels unloved and unable to love others. In addition, she fears that Rhia will go to war with Dredonia, which suffers under the rule of evil wizard-priests: the Brethren of the Black Cloaks. They have placed impossible demands upon Rhia, but the king and queen have refused to acquiesce. One terrible night, the Brethren attack, killing the royal family and hundreds of others. Only Avielle escapes. She must keep her identity secret to avoid death from the enemy. While hiding among the common people, she learns that she has a magical gift for weaving. But will this gift, rooted in her Dredonian blood, lead Avielle to the same evil that possessed her great-great grandmother? Or will it help her free her people from further attacks?
Price: $16.99
Toss lovingly into cart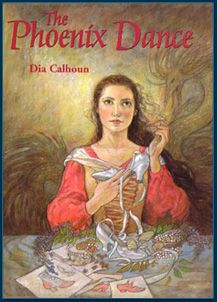 The Phoenix Dance
On the Island of Faranor in the Kingdom of Windward, twelve princesses dance their shoes to shreds each night. No one knows why. Not the King or Queen. Not the knights, lords, or ladies-in-waiting. When the Queen blames the shoemaker who makes the shoes, his apprentice, Phoenix Dance, puts her life at risk to solve the mystery. She braves magic spells, dragons, evil wizards, and the treachery of the princesses themselves. As Phoenix faces these dangers, she finds herself caught in her own dangerous dance inside herself--a dance of darkness and light--a dance that presents her with the greatest challenge of her life.
This captivating companion to the author's other Windward adventure, Aria of the Sea, weaves a retelling of Grimm's fairy tell of the Twelve Dancing Princesses with the tale of an imaginative young woman's struggle to understand an unpredictable, and sometimes overwhelming part of herself.
Price: $17.00
Toss lovingly into cart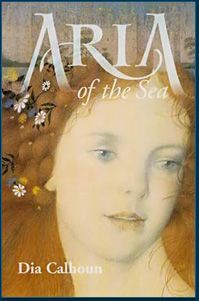 Aria of the Sea
On the island of Normost in the kingdom of Windward, thirteen-year-old Cerinthe Gale is a folk healer who dreams of being a dancer. When her mother falls ill, Cerinthe fights to save her—but fails. She blames herself for her mother's death and gives up healing. Following her dream to dance, Cerinthe sails across Windward to audition at the School of the Royal Dancers, which accepts her even though she's a commoner. It should be the beginning of a brilliant future for Cerinthe, but problems mount. A misunderstanding with a young man, a conflict with a cruel teacher, a rivalry with an aristocratic student named Elliana, and a meeting with a mederi—a skilled healer said to have magical powers—create another crisis. When the rivalry between Cerinthe and Elliana causes a terrible accident, Elliana's life hangs in the balance. Cerinthe faces the same awful choice she had faced with her mother. Should she try to heal Elliana and risk accidentally killing her—or wait and hope that the mederi arrives in time? Only the song of the Sea Maid holds the answer.
Price: $7.95
Toss lovingly into cart
Firegold

One morning, while Jonathon Brae is fishing by the river, he spots a girl who looks different from anyone he has ever seen in the Valley. She carries a bow and arrows, has golden stripes in her red hair, and strangest of all, has blue eyes. When Jonathon realizes she is a Dalriada--one of the barbaric mountain people who have magnificent horses, mystical powers, and horns growing out of their heads--he runs away.

Yet Jonathon is also different from the brown-eyed Valley folk. They say he will go insane when he turns fourteen because he, too, has blue eyes. An ALA Best Book for Young Adults

Price: $5.95
Toss lovingly into cart