About the Author:
Debbie Macomber, the author of Back on Blossom Street, Susannah's Garden, A Good Yarn, The Shop on Blossom Street, Between Friends and the Cedar Cove series, is one of today's leading voices in women's fiction. A regular on every major bestseller list with more than 100 million copies of her books in print, the award-winning author celebrated a new career milestone in September 2007, when the latest in her Cedar Cove series, 74 SEASIDE AVENUE, scored #1 on the NEW YORK TIMES, USA TODAY, Publishers Weekly and Bookscan bestseller lists. Her popularity is worldwide with her books translated into twenty-three languages. You can visit Debbie at her web site http://www.debbiemacomber.com.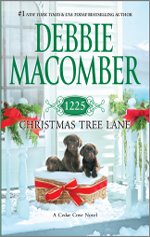 1225 Christmas Tree Lane
Welcome to Christmas Town!
The people of Cedar Cove know how to celebrate Christmas. Like Grace and Olivia and everyone else, Beth Morehouse expects this Christmas to be one of her best. Her small Christmas tree farm is prospering, her daughters and her dogs are happy and well, and her new relationship with local vet Ted Reynolds is showing plenty of romantic promise.
But . . . someone recently left a basket filled with puppies on her doorstep, puppies she's determined to place in good homes. That's complication number one. And number two is that her daughters Bailey and Sophie have invited their dad, Beth's long-divorced husband, Kent, to Cedar Cove for Christmas. The girls have visions of a mom-and-dad reunion dancing in their heads.
As always in life—and in Cedar Cove—there are surprises, too. More than one family's going to have a puppy under the tree. More than one scheme will go awry. And more than one romance will have a happy ending!
Price: $16.95
Buy 1225 Christmas Tree Lane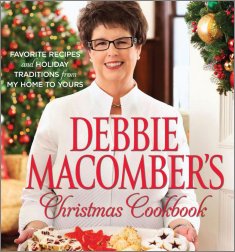 Debbie Macomber's Christmas Cookbook
Celebrate Christmas with #1 New York Times bestselling author Debbie Macomber!
We call her the "Official Storyteller of Christmas"—but Debbie Macomber is more than that. She is someone who loves the holiday and all its traditions. Now she shares more than 100 of her favorite recipes to help you enjoy this most joyous of seasons. You'll also find easy-to-follow instructions for crafts, decorations and gift-wrapping—everything you need to create a beautiful and festive holiday.
What makes this cookbook unique Is Debbie's personal memories and observations. Join her as she reminisces about traditions past and present, and discover the craft ideas she herself uses. As she says, "The holidays are about being with others. They're about celebrating and sustaining our personal community of family and friends."
In this beautifully illustrated book, she shows you how to serve a memorable meal, whether it's a sit down Christmas dinner for a crowd, entertaining a group of friends at an open house or tea, or spending time with your children or grandchildren baking cookies and making gifts."
Price: $29.95
Buy Debbie Macomber's Christmas Cookbook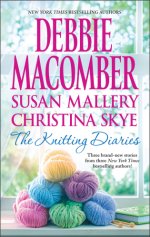 The Knitting Diaries: The Twenty-First Wish
Anne Marie Roche and her adopted daughter, ten-year-old Ellen, have each written a list of twenty wishes—on which they included learning to knit. But Ellen has quietly added a twenty-first wish: that her mom will fall in love with Tim, Ellen's birth father, who's recently entered their lives....
Price: $7.99
Buy The Knitting Diaries: The Twenty-First Wish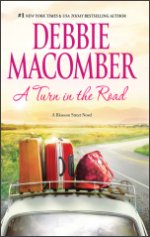 A Turn in the Road: A Blossom Street Novel
"Perennial bestseller Macomber serves up another heartwarming entry in her popular Blossom Street series Hannah's List, Summer on Blossom Street)." — Publisher's Weekly
Price: $7.99
Buy A Turn in the Road: A Blossom Street Novel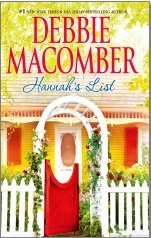 Hannah's List
On the anniversary of his beloved wife's death, Dr. Michael Everett receives a letter Hannah had written him. In it she reminds him of her love and makes one final request. An impossible request. I want you to marry again. She tells him he shouldn't spend the years he has left grieving her. And to that end she's chosen three women she asks him to consider. During the months that follow, he spends time with Winter, Leanne, and Macy, learning more about each of them . . . and about himself. Learning what Hannah already knew. He's a man who needs the completeness only love can offer. And Hannah's list leads him to the woman who can help him find it.
Paperback Price: $7.99
Buy Hannah's List (Paperback)
Hardcover Price: $24.95
Buy Hannah's List (Hardcover)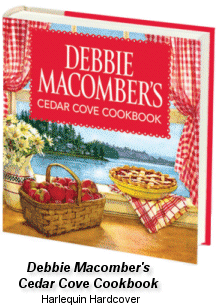 DEBBIE MACOMBER'S
CEDAR COVE COOKBOOK
You may have noticed that meals play a significant role in all my stories, especially in the nine books (as of August 25) in my Cedar Cove series. I believe that food is central to the important relationships in our lives, and a good dinner sustains us in more than the obvious ways. Preparing and serving a meal is probably the ultimate expression of hospitality and friendship, comfort and love.
Now in your own home you can relish the same superb meals prepared in Cedar Cove households. Charlotte Rhodes, one of the series' reader favorites, invites all you Cedar Cove fans, as well as anyone who enjoys classic home cooking, to join her in touring the town's kitchens as she shares 130 of her treasured family recipes. Recipes like Justine Gunderson's Grilled Salmon with Lime-Jalapeno Butter and Olivia Griffin's Creamy Tarragon Chicken Salad. (Charlotte's also going to fill you in on what's happening with the people in town.)
Thanks to all you readers who requested recipes from the ones I've mentioned in my novels. It is because of you that I wrote this book. I hope these recipes will be as treasured in your family as they are in Charlotte's (and mine!).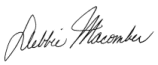 Price: $29.95
Buy Debbie Macomber's Cedar Cove Cookbook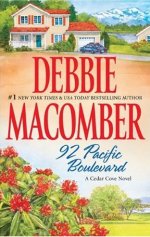 92 Pacific Boulevard
I'm not much of a letter writer. As the sheriff here, I'm used to writing incident reports, not chatty letters. But my daughter, Megan—who'll be making me a grandfather soon—told me I had to do this. So here goes.
I'll tell you straight out that I'd hoped to marry Faith Beckwith (my onetime high school girlfriend) but she ended the relationship last month, even though we're both widowed and available. There were a few misunderstandings between us, some of them inadvertently caused by Megan.
However, I've got plenty to keep me occupied, like the unidentified remains found in a cave outside town. And the fact that my friend Judge Olivia Griffin is fighting cancer. And the break-ins at 204 Rosewood Lane—the house Faith happens to be renting from Grace Harding . . .
If you want to hear more, come on over to my place or to the sheriff's office—if you can stand the stale coffee!
Price: $7.99
Buy 92 Pacific Boulevard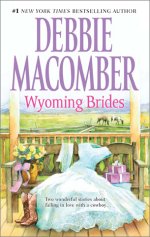 Wyoming Brides
Denim for Diamonds, The Wyoming Kid
2 in 1 Reissue
Denim and Diamonds
Nine years after leaving her childhood sweetheart, rancher Chase Brown, to pursue her dreams of fame amid the bright lights of Hollywood, Letty Ellison returns home, accompanied by her young daughter, to confront the troubled secrets of her past.
The Wyoming Kid
Rancher Lonny Ellison has never known a woman like Joy Fuller. For one thing, she doesn't seem very interested in him, and as a former rodeo cowboy, Lonny's not used to that. Women mobbed the Wyoming Kid during his rodeo days! And another thing. He and Joy - who's a schoolteacher and his sister Letty's best friend - seem to argue constantly. But it doesn't matter, does it? Because he's not interested in Joy, either. Wait a minute. Maybe he is. At least, that's what Letty seems to think their arguments are all about. Yup, she might have a point there. Now he has to convince Joy that marriage to the Wyoming Kid will be as exciting as an eight-second bull ride and as sweet as the cookies she loves to bake.
Price: $7.99
Buy Wyoming Brides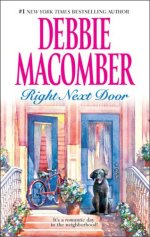 Right Next Door
The Courtship of Carol Sommars and Father's Day
2 in 1 Reissue
The Courtship of Carol Sommars - Peter Sommars is fifteen, and what he needs is a little more independence. Which is why he'd like his mom, Carol, to start dating. He even knows the perfect man—Alex Preston, his best friend's dad. As it turns out, Alex is interested, but Carol's doing everything she can to sidestep his pursuit. Which only makes Alex—and the boys—more determined!
Father's Day - Robin Masterson's ten-year-old son, Jeff, figures he needs a dog more than anything in the world. And there just happens to be one right next door! But the friendly black Lab belongs to Cole Camden, the unfriendliest man in the neighborhood. Still, Jeff persists...and soon his mom and Cole are looking at each other in a whole new way.
Price: 7.99
Buy Right Next Door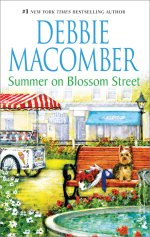 Summer on Blossom Street
Knitting and life. They're both about beginnings—and endings. That's why it makes sense for Lydia Goetz, owner of A Good Yarn on Seattle's Blossom Street, to offer a class called Knit to Quit. It's for people who want to quit something—or someone!—and start a new phase of their lives.
First to join is Phoebe Rylander. She recently ended her engagement to a man who doesn't know the meaning of faithful, and she's trying to get over him. Then there's Alix Turner. She and her husband, Jordan, want a baby, which means she has to quit smoking. And Bryan Hutchinson joins the class because he needs a way to deal with the stress of running his family's business—not to mention the lawsuit brought against him by an unscrupulous lawyer.
Life can be as complicated as a knitting pattern. Just ask Anne Marie Roche. She and her adopted daughter, Ellen, finally have the happiness they wished for. And then a stranger comes to her bookstore asking questions.
Or ask Lydia herself. Not only is she coping with her increasingly frail mother, but she and Brad have unexpectedly become foster parents to an angry, defiant twelve-year-old.
But as Lydia already knows, when life gets difficult and your stitches are snarled, your friends can always help!
Price: $7.99
Buy Summer on Blossom Street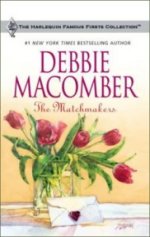 The Matchmakers
Reissue March 2009
Single mom Dori Robertson is suddenly under pressure to find a new father for her eleven-year-old son. And he's already chosen the guy—former pro-football player Gavin Parker. As it turns out, Gavin's daughter wants her dad to marry again, too. When the kids join forces, Gavin suggests he and Dori start dating, just to satisfy the kids. Dori figures it's safe enough...until he kisses her!
Price: 4.99
Buy The Matchmakers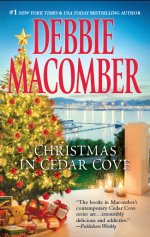 Christmas in Cedar Cove
First, drop in at 5-B Poppy Lane, where you'll get a chance to visit with Helen Shelton, her granddaughter Ruth, and Ruth's husband, Paul. They'll offer you a cup of mulled cider and the story of how they met – and they'll share Helen's breathtaking adventures during the Second World War.
Then drive out to Grace and Cliff Harding's place. They have a small horse ranch not far from Cedar Cove. Mary Jo Wyse and her little girl, Noelle, will be there, too. Join them in reliving their memories of the Christmas Mary Jo came to Cedar Cove, pregnant and alone, and had her baby in the Hardings' stable (well, actually the apartment above it). That's the night firefighter Mack McAfee began to fall for Mary Jo and the idea of a family – with her.
Price: $7.99
Buy Christmas in Cedar Cove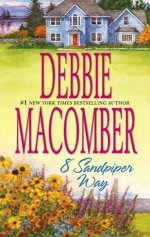 8 Sandpiper Way
"Dear Reader,
I have something to confide in you. I think my husband, Dave, might be having an affair. I found an earring in his pocket, and it's not mine. I'm also worried because some jewelry was recently stolen from an old woman—and Dave used to visit her a lot. You see, he's a pastor. And a good man. I can't believe he's guilty of anything, but why won't he tell me where he's been when he comes home so late? Reader, I'd love to hear what you think. I also want to tell you what's going on with your other friends in Cedar Cove. Like Sheriff Troy Davis, to mention one. His long-ago love, Faith Beckwith, just moved here! So come on in and join me for a cup of tea."
— Emily Flemming
Price: 7.99
Buy 8 Sandpiper Way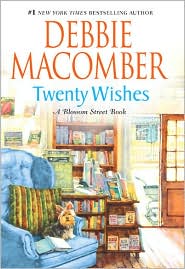 Twenty Wishes
Release Date: March 31, 2009
Anne Marie Roche wants to find happiness again. At thirty-eight, her life's not what she'd expected - she's childless, a recent widow, alone. She owns a successful bookstore on Seattle's Blossom Street, but despite her accomplishments, there's a feeling of emptiness.
On Valentine's Day, Anne Marie and several other widows get together to celebrate . . . what? Hope, possibility, the future. They each begin a list of twenty wishes, things they always wanted to do but never did.
Price: $7.99
Buy Twenty Wishes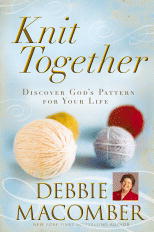 Kit Together
Debbie Macomber calls KNIT TOGETHER the project of her heart. Whenever she speaks, her theme is simple: don't be afraid to dream. God created us for a reason, and when we come to recognize our deepest longing, we can discover His plan for our lives. Full of encouragement and divine empowerment for women, the book centers around the Bible's assurance that God knits each one of us together in our mother's womb. Debbie deftly weaves her own story throughout the book, using the knitting theme of her most recent bestsellers to create metaphors that explore God's handiwork in creating us for a purpose.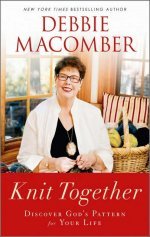 Hard Cover: $22.99
Buy Knit Together (Hardcover)
Soft Cover Price: $13.99
Buy Knit Together (Softcover)

Someday Soon
A lovely, lonely young woman gets under the skin of a dangerous mercenary who discovers that love wins over war every time.
Price: 7.99
Buy Someday Soon

Promise, Texas
Re-Issue Date September 2008
Return to Promise, Texas, with a rich and warm novel that picks up where the "Heart of Texas" Harlequin miniseries left off. The town in the Texas hill country is chock-full of folks who are hard-working, proud and just a little sassy. They live on an emotional roller coaster of love and loss.
Price: 13.95
Buy Promise, Texas

The Manning Brides
Marriage Of Inconvenience and Stand-In Wife 2 in 1 Reissue
Rich Manning and Jamie Warren have always been friends—and nothing but friends. However, that changes when she asks him to father the child she so desperately wants. Rich agrees—if she'll marry him. Because he thinks their Marriage of Inconvenience could become a real marriage instead.
Paul Manning, a grieving widower with three small children, turns to Leah Baker for help and comfort. When that comfort begins to grow into something else, Paul discovers that he wants more than a Stand-In Wife.
Price: 7.99
Buy The Manning Brides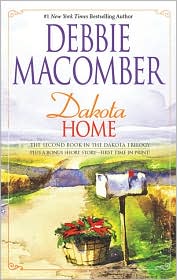 Dakota Home
Maggie Washburn has decided to pull up stakes and join her best friend, Lindsay Snyder, in Buffalo Valley, North Dakota, to look for the same kind of contentment, the same kind of love that Lindsay ahs found in the small prairie town.
Price: 7.99
Buy Dakota Home

Always Dakota
Local rancher Margaret Clemens is taking a chance on happiness, and going after what she wants for a change.
Price: 7.99
Buy Always Dakota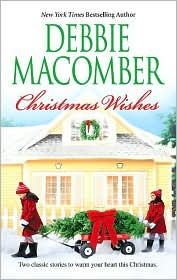 Christmas Wishes
Katherine O'Connor (known as K.O.) adores her five-year-old twin nieces—and strongly objects to her sister's plans to dispense with Christmas. Zelda is following the theories of child psychologist Wynn Jeffries, author of The Free Child (and, as it happens, K.O.'s neighbor). K.O. is particularly horrified by his edict to "bury Santa under the sleigh," and she's out to prove that Wynn and his ideas are full of...snow. He's not going to ruin her nieces' Christmas! Too bad the guy's so darned attractive....
RAINY DAY KISSES is a delightful romantic comedy at Christmas—or any other time of year!
Seventeen years ago Susannah Simmons was a career girl who knew nothing about babies. But after babysitting her infant niece, Michelle, Susannah learned that one determined—and screaming-baby can make the corporate world look like...child's play. Thank goodness for her charming neighbor Nate Townsend. Now he's her charming husband, and Susannah's a mother as well as an aunt. And every Christmas Eve, Michelle tells her cousins how their mom met their dad—a story in which she plays a starring role!
Price: 7.99
Buy Christmas Wishes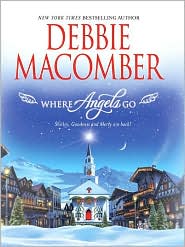 Where Angel's Go
Shirley, Goodness and Mercy are back! These three irresistible angels love their assignments on Earth. They especially love helping people who send prayer requests to Heaven (even though the Archangel Gabriel, their boss, knows they're going to break his rules)!
This Christmas, Mercy is assigned to bring peace of mind to an elderly man . . . who discovers an unexpected answer to his prayer.
Goodness is sent to oversee the love life of a young woman afraid to risk commitment a second time.
And Shirley has the task of granting a little boy's fondest Christmas wish.
Shirley, Goodness and Mercy go wherever they're needed. These three charming angels often find themselves in trouble, but somehow things always work out for the best - especially at Christmas.
Hardcover price: 16.95
Buy Where Angel's Go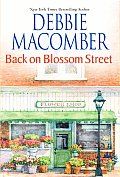 Back on Blossom Street
There's a new shop on Seattle's Blossom Street—a flower store called Susannah's Garden, right next door to A Good Yarn. Susannah Nelson, the owner, has just hired Colette Blake, a young widow. A couple of months ago, Colette abruptly quit her previous job—after a brief affair with her boss. To her dismay, he's begun placing weekly orders for flower arrangements!
Susannah and Colette both join Lydia Goetz's new knitting class. Lydia's previous classes have forged lasting friendships, and this one is no exception. But Lydia and her sister, Margaret, have worries of their own. Margaret's daughter, Julia, has been the victim of a random carjacking, and the entire family is thrown into emotional chaos.
Then there's Alix Townsend. Her wedding to Jordan Turner is only months away—but she's not sure she can go through with it. Her love for Jordan isn't in question; what she can't handle is the wedding extravaganza engineered by her mentor, Jacqueline, with the enthusiastic cooperation of her future mother-in-law. A reception at the country club and hundreds of guests she's never even met—it's just not Alix.
Like everyone else in Lydia's knitting class, Alix knows there's a solution to every problem . . . and that another woman can usually help you find it!
Paperback price: $7.99
Buy Back on Blossom Street (Paperback)
Hardcover price: 25.00
Buy Back on Blossom Street (Hardcover)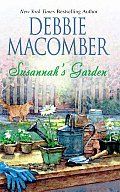 Susannah's Garden
When Susannah Nelson turned eighteen, she said goodbye to her boyfriend, Jake—and never saw him again. She never saw her brother, Doug, again, either. He died unexpectedly that same year.
Now, at fifty, she finds herself regretting the paths not taken. Especially the chance to be with Jake. Long married, a mother and a teacher, she should be happy. But she feels there's something missing in her life. Not only that, she's balancing the demands of an aging mother and a temperamental twenty-year-old daughter.
Her mother, Vivian, a recent widow, is having difficulty coping and living alone, so Susannah goes home to Colville, Washington. In returning to her parents' house, her girlhood friends and the garden she's always loved, she also returns to the past—and the choices she made back then. What she discovers is that things are not always as they once seemed—even in her mother's garden.
Paperback Price 7.99
Buy Susannah's Garden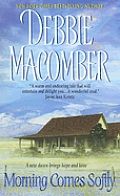 Morning Comes Softly
A shy Louisiana librarian, Mary Warner fears she'll always be alone—so she answers a personal ad from a rancher in Montana. Never has she done anything so reckless, casting the only life she knows aside to travel to a strange place and marry a man she's never met. But something about this man calls to her—and she knows this may be her last chance at happiness.
Tragedy made Travis Thompson the guardian of three orphaned children—and determination leads him to do whatever it takes to keep the kids out of foster homes. When he decides to take a long shot on a personal ad, the results are surprising. Before he knows it, he has agreed to marry a mysterious Southern woman sight unseen.
It could be the mistake of a lifetime. But Mary Warner may be exactly what this broken family needs. And with a little faith, a little trust, and a lot of love, two lonely hearts might just discover the true meaning of miracles.
Paperback Price 7.99
Buy Morning Comes Softly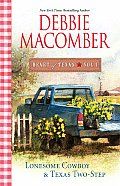 Heart of Texas
Vol 1: Lonesome Cowboy and the Texas Two-Step
Journey deep into the heart of Texas with this two-in-one volume of classic love stories set in the signature Texas Hill Country town of Promise.
Paperback Price: 13.95
Buy Heart of Texas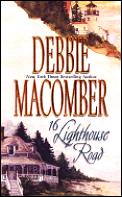 16 Lighthouse Road (Cedar Cove Series - #1)
ISBN: 1551668300
Publisher: Harlequin Books
Publication Date: September 2001
Binding: Mass Market Paperbound
Paperback Price: 7.99
Buy 16 Lighthouse Road (Cedar Cove Series - #1)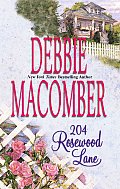 204 Rosewood Lane (Cedar Cove Series - #2)
ISBN: 0778322602
Publisher: Mira Books
Publication Date: June 2005
Binding: Mass Market Paperbound

Paperback Price: 7.99
Buy 204 Rosewood Lane (Cedar Cove Series - #2)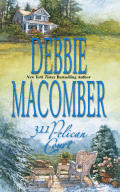 311 Pelican Court (Cedar Cove Series - #3)
ISBN: 1551667193
Publisher: Mira Books
Publication Date: September 2003
Binding: Mass Market Paperbound

Paperback Price: 7.99
Buy 311 Pelican Court (Cedar Cove Series - #3)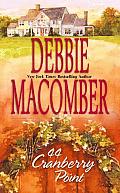 44 Cranberry Point (Cedar Cove Series - #4)
AWARD WINNER!!!!
DEBBIE MACOMBER WINS FIRST ANNUAL QUILL AWARD FOR ROMANCE
New York, NY, October 12, 2005 — New York Times bestselling author Debbie Macomber won the inaugural Quill Award for excellence in romance fiction for her September 2004 novel.
44 CRANBERRY POINT, at a black-tie ceremony in New York last night.
The Quills are a new book award program that pairs a populist sensibility with Hollywood-style glitz to bestow the first literary prizes reflecting the tastes of the people who matter most—readers. The Quills celebrate the best books of the year in 19 popular categories, ranging from romance to biography to graphic novels and beyond.
44 CRANBERRY POINT was chosen as Best Romance Novel of 2004 over Blue Dahlia and Northern Lights, both by Nora Roberts, The Rocky Road to Romance by Janet Evanovich and Undead and Unemployed by Mary Janice Davidson.
The awards, organized by NBC-TV and Reed Business Information, which issues Variety and Publishers Weekly, were started this year as a way of getting the public more interested in book prizes.
Paperback Price: 7.99
Buy 44 Cranberry Point (Cedar Cove Series - #4)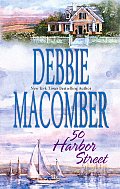 50 Harbor Street (Cedar Cove - #5)
ISBN: 0778322084
Publisher: Mira Books
Publication Date: September 2005
Binding: Mass Market Paperbound
Paperback Price: 7.99
Buy 50 Harbor Street (Cedar Cove - #5)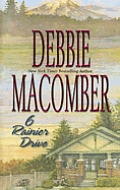 6 Rainier Drive (Cedar Cove Series - #6)
After losing The Lighthouse restaurant to arson, Justine and Seth Gunderson's marriage is rocky. The prime suspect, Anson Butler, is a young ex-employee who disappeared right after the fire. But when a cross necklace shows up in the ashes of the restaurant, authorities wonder if someone else set the fire.
Seth assumes they will rebuild, but Justine likes not having to worry about the restaurant. It's as if they don't know each other anymore. But could something unexpected rekindle their love, say in nine months?
Still, there's good news in Cedar Cove. Cal, who works on Cliff Harding's ranch, is rescuing wild mustangs from Wyoming but might find he's better suited for other adventures. And a Victorian Tea Room and Gift Shop could be in the works. In the meantime, life goes on, with marriages, births, reunions—and even the occasional scandal.
Paperback Price: 7.99
Buy 6 Rainier Drive (Cedar Cove Series - #6)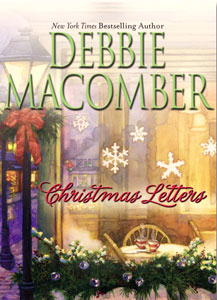 Christmas Letters
Katherine O'Connor spends her days at a cozy café on Blossom Street in Seattle, writing Christmas letters for other people. She prides herself in making people's everyday lives sound more interesting, more humorous, more dramatic. Dr. Wynn Jeffries also frequents the café, and he is of the opinion that Christmas means mass deception. The renowned child psychologist recommends that parents "bury Santa under the sleigh." Katherine could not disagree more with Wynn's theories as evidenced by her sister's insistence on implementing Dr. Jeffries' practices on her less-than-well-behaved twin-nieces. Wynn argues that Katherine's letters are nothing but lies. They disagree about practically everything—and yet, somehow, they don't really want to stop arguing. As the days—and nights—move closer to Christmas, Katherine and Wynn both discover that love means accepting your differences. And Christmas is about the things you share.
Hardcover Price: 16.95
Buy Christmas Letters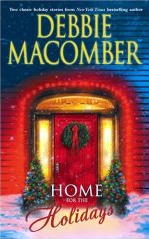 Home for the Holidays
Two books in one!
The Forgetful Bride — Caitlin Marshall spends an unexpected Christmas with a childhood friend who would like to marry her.
When Christmas Comes— Set in Leavenworth, WA, this story of mistaken identity creates delightful sparks for Emily Springer and her friends.
Paperback Price: 7.99
Buy Home for the Holidays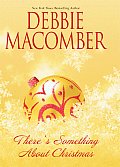 There's Something About Christmas
Emma, a small-town reporter, is assigned to cover a national contest to find the best fruitcake in America. The assignment is a recipe for love as Emma finds herself attracted to Harrison Oliver, the pilot who flies her to her interviews with contestants. As she struggles not to fall in love, she discovers there's a lot more to the contestants than fruitcake.
Price: 7.99
Buy There's Something About Christmas