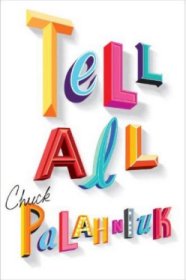 Tell-All
Boy Meets Girl. Boy Gets Girl. Boy Kills Girl.
The hyperactive love child of Page Six and Whatever Happened to Baby Jane? caught in a tawdry love triangle with The Fan. Even Kitty Kelly will blush.
Soaked, nay, marinated in the world of vintage Hollywood, Tell-All is a Sunset Boulevard–inflected homage to Old Hollywood when Bette Davis and Joan Crawford ruled the roost; a veritable Tourette's syndrome of rat-tat-tat name-dropping, from the A-list to the Z-list; and a merciless send-up of Lillian Hellman's habit of butchering the truth that will have Mary McCarthy cheering from the beyond.
Our Thelma Ritter–ish narrator is Hazie Coogan, who for decades has tended to the outsized needs of Katherine "Miss Kathie" Kenton—veteran of multiple marriages, career comebacks, and cosmetic surgeries. But danger arrives with gentleman caller Webster Carlton Westward III, who worms his way into Miss Kathie's heart (and boudoir). Hazie discovers that this bounder has already written a celebrity tell-all memoir foretelling Miss Kathie's death in a forthcoming Lillian Hellman–penned musical extravaganza; as the body count mounts, Hazie must execute a plan to save Katherine Kenton for her fans—and for posterity.
Tell-All is funny, subversive, and fascinatingly clever. It's wild, it's wicked, it's bold-faced—it's vintage Chuck. — Random House
Price: $24.95
Toss lovingly into cart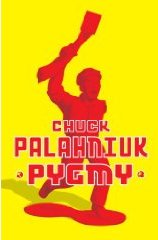 Pygmy
The Manchurian Candidate meets South Park—Chuck Palahniuk's finest novel since the generation-defining Fight Club.
"Begins here first account of operative me, agent number 67 on arrival Midwestern American airport greater _____ area. Flight _____. Date _____. Priority mission top success to complete. Code name: Operation Havoc."
Thus speaks Pygmy, one of a handful of young adults from a totalitarian state sent to the United States, disguised as exchange students, to live with typical American families and blend in, all the while planning an unspecified act of massive terrorism. Palahniuk depicts Midwestern life through the eyes of this thoroughly indoctrinated little killer, who hates us with a passion, in this cunning double-edged satire of an American xenophobia that might, in fact, be completely justified. For Pygmy and his fellow operatives are cooking up something big, something truly awful, that will bring this big dumb country and its fat dumb inhabitants to their knees.
It's a comedy. And a romance.
Price: $24.95
Toss lovingly into cart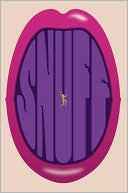 Snuff
"Six hundred dudes. One porn queen. A world record for the ages. A must-have movie for every discerning collector of things erotic."
Cassie Wright, porn priestess, intends to cap her legendary career by breaking the world record for serial fornication. On camera. With six hundred men. Snuff unfolds from the perspectives of Mr. 72, Mr. 137, and Mr. 600, who await their turn on camera in a very crowded green room. This wild, lethally funny, and thoroughly researched novel brings the huge yet underacknowledged presence of pornography in contemporary life into the realm of literary fiction at last. Who else but Chuck Palahniuk would dare do such a thing? Who else could do it so well, so unflinchingly, and with such an incendiary (you might say) climax?
Hardcover Price: $24.95
Toss lovingly into cart
Paperback Price: $13.95
Toss lovingly into cart

Choke
Victor Mancini has devised a scam to pay for his mother's medical care: pretend to be choking on a piece of food in a restaurant and the person who "saves" you will feel responsible for the rest of their lives. An antihero for millennial America, Victor finds that his whole existence is a struggle to wrest an identity from overwhelming forces.
Price: $14.95
Toss lovingly into cart

RANT
"Rant" takes the form of a (fictional) oral history of Buster "Rant" Casey, in which an assortment of friends, enemies, admirers, detractors, and relations have their say on this evil character, who may or may not be the most efficient serial killer of our time. Expect hilarity and horror, and blazing insight into the desperate and surreal contemporary human condition as only Chuck Palahniuk can deliver it. He's the postmillennial Jonathan Swift, the visionary to watch to learn what's—"uh-oh"—coming next.
Softcover Price: $13.95
Toss lovingly into cart
Hardcover Price: $26.95
Toss lovingly into cart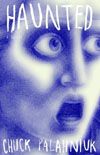 Haunted
Haunted is a novel made up of twenty-three horrifying, hilarious, and stomach-churning stories. They're told by people who have answered an ad for a writer's retreat and unwittingly joined a "Survivor"-like scenario. As the storytellers grow more desperate, their tales become more extreme, and they ruthlessly plot to make themselves the hero of the reality show that will surely be made from their plight.
Price: $13.95
Toss lovingly into cart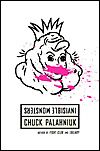 Invisible Monsters
When a freeway "accident" leaves a beautiful fashion model disfigured and incapable of speech, she seeks to reinvent herself and her world, along with her new friend, Brandy Alexander, a transvestite who is one operation away from becoming a real woman.
Price: $13.95
Toss lovingly into cart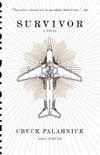 Survivor
As the last living member of the "Creedish Death Cult," Ted Branson finds himself in a difficult situation as his plane is about to crash, and he turns inward and reflects on the long and difficult life that brought him to where he is today.
Hardcover Price: $23.95
Toss lovingly into cart
Paperback Price: $13.95
Toss lovingly into cart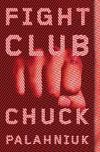 Fight Club
THE FIRST RULE about fight club is you do not talk about fight club.
Hardcover Price: $23.95
Toss lovingly into cart
Paperback Price: $13.95
Toss lovingly into cart