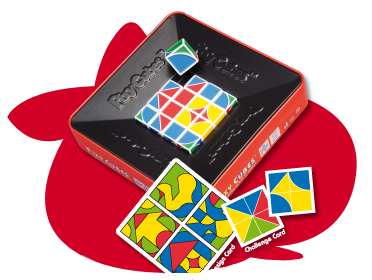 BlueOrange Games: Pixy Cubes
Pixy Cubes is an innovative game which you can play many ways. Each tiny cube is colored green, yellow, and blue— either as solids, halves, or in two variations of crescent shapes. You can race for speed, challenge your memory, or simply create pictures and designs—the options are endless!
Packaged in a travel-friendly tin, Pixy Cubes is the perfect way to stimulate your creativity and challenge your mind. All it takes is a touch of imagination to enter the wonderful world of Pixy Cubes!
Ages: 6 to Adult, 1 to 4 Players, $15.99

Buy BlueOrange Games: Pixy Cubes - $15.99