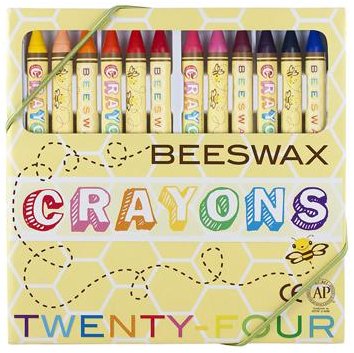 Brilliant Bee Beeswax Crayons by International Arrivals
Winner of Creative Child's 2011 Preferred Choice
Based in Seattle, Forrest-Pruzan Creative is the invention studio behind dozens of award-winning games, including Cranium Hullabaloo, Cranium Cadoo, and the Cat in the Hat I Can Do That!
Big, Bright, Bold, and Healthy! Good for your child and the environment!
Brilliant Bee Beeswax Crayons are a fun and natural way for kids to create with color. These bright, vivid, triangular-shaped crayons, made from 100% natural beeswax, are safe, fun, comfortable and easy to use. Set of 24 brilliant colors, from showstopper grasshopper green to praying mantis purple.